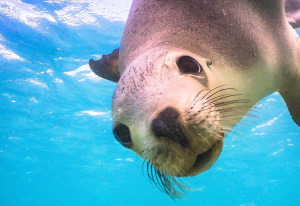 Tourism Australia
Tourism Australia has released a series of immersive videos aimed at the international market.
The clips transport viewers from around the world into the heart of some of Australia's most breathtaking destinations and keep them dreaming of all of the experiences awaiting them when they are able to travel  again.
Harnessing innovative 8D audio technology, the six videos take viewers on a sensory journey, with the unique sights, sounds and textures of iconic destinations such as Uluru, Sydney Opera House, Fraser Island and the Daintree.
The videos have each been themed by colour – blue, red, magenta, green, black and white – to evoke a range of feelings and emotions, and showcase the visual diversity and vibrancy found in Australia, and provide inspiration for future holiday plans.Tourism Australia Managing Director Phillipa Harrison said the videos would give travellers around the world a taste of what it's like to
…
Read More