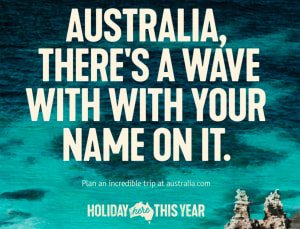 Two of Australia's iconic homegrown personalities, Hamish Blake and Zoe Foster-Blake, are helping inspire travellers to book their next domestic holiday as part of Tourism Australia's latest campaign launched today.
The latest Tourism Australia's Holiday Here This Year campaign, first launched in January, aims to get Australians travelling safely across the country to provide a boost to tourism businesses and operators.
Hamish and Zoe said that they were excited help the country bounce back after a tough year by inspiring Australians to get travelling.
"It does feel special to be able to help promote our country because we love travelling, we love adventure, and we love Australia. So we can't really think of anything that's a better fit," Hamish and Zoe say.
"We know everybody feels like a holiday right now so it's not exactly a tough sell, but hopefully we can help to convince those people who were putting
…
Read More