Esther Muchene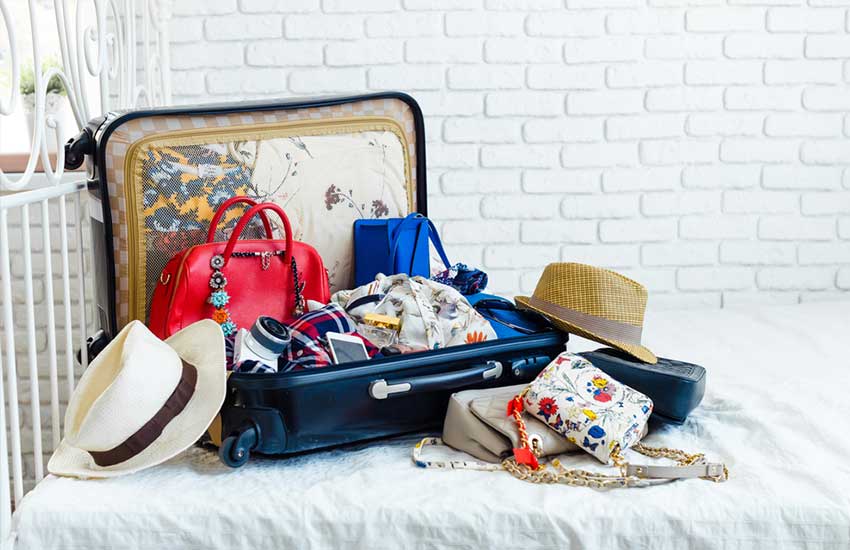 If you're a frequent traveller chances are you have streamlined the packing process. For those of us who are yet to get the hang of it, this articles will prove rather handy.
Whether for work or pleasure, traveling is a fun experience. To make it even better, you need to perfect your packing skills. One crucial item you leave at home can be the cause of a bad trip. No kidding!
Depending on where and how long you will be gone, you may need a tote bag, backpack or a wheeled bag. Knowing what goes where is very important. It can determine how comfortable you will be through long flights and once you reach your destination.
Before we get right into it, have in mind airlines rules and the laws that apply to different countries that may affect you when it comes to luggage. For instance, plastic bags are banned in Kenya meaning you have to find alternative ways to carry your personal items.
That said, below are some travel essentials you will need to make traveling easier, comfortable and more efficient.
The right bag
A good quality bag is a must. You need something that is lightweight, versatile and with enough space to carry all your essentials. Decide between a rolling bag if you have a lot of luggage, a duffel bag you can sling over your shoulder, a back pack with wheels to give you the option of rolling or carrying it, and lastly a carry on.
Always keep your personal effects and important documents inside your carry on. This bag should never leave your hand.
Organizers
While it is not a must, it comes in very handy. Keeping things organized not only saves time because you know where everything is, but you can be able to squeeze in more and it makes unpacking a breeze. You can seamlessly move around without having to rearrange your entire bag every time you unpack.
Great for bulky items like sweaters and jackets, compression sacs or cubes help reduce the volume of your clothes significantly while keeping them neat and folded ready to wear.
Note to self, do not over pack just because you feel you may need options. Pack smart.
Toiletries
Keep your toiletries bag light and functional. If you won't use it don't bring it along. Plus assuming where you are going there are stores, make use of them. Factor in TSA's 3-1-1 rules when it comes to the sizes of gels, creams etc. In short, do your homework on what is and isn't allowed in different customs.
Basics to remember when packing your toiletry bag should include:
Toothpaste, toothbrush, floss etc
Hair brush, combs and accessories
Shampoo
Body wash
Sunscreen and body lotions or oils
Makeup in a separate bag with wipes
Lip balm
Feminine products
Deodorant
A pocket sized mirror
Shaving kit
Sewing kit
Travel towel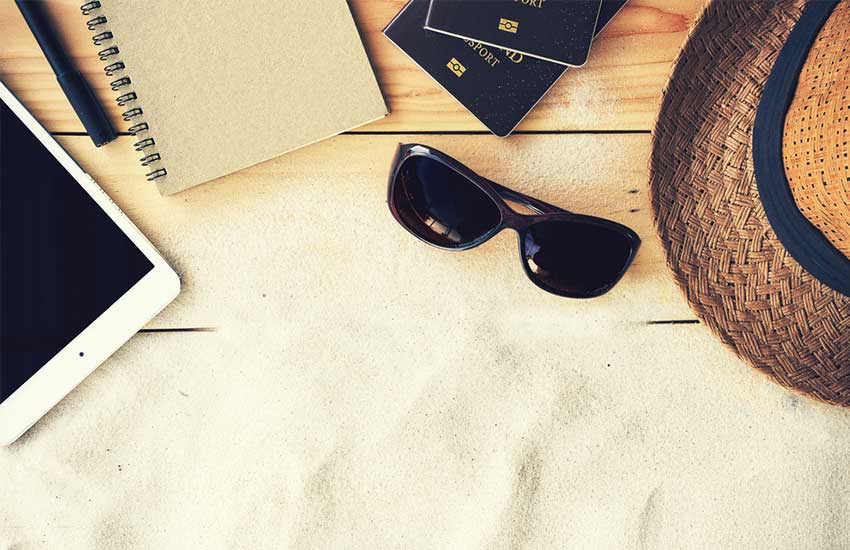 Health bag
Each country has its own health rules and guidelines therefore find out if you need to be vaccinated. That said, you need to be well prepared in case of anything. Have a separate health bag which should include a first aid kit, painkillers, cold and throat medication, allergy medicine, insect repellent, a thermometer and whatever else you feel you will need.
Documents bag
Create a checklist to ensure you have all the important travel documents first. If you have no idea what that may be, these include but are not limited to your passport, ID, credit cards, cash, health and travel insurance, tickets and address book.
To safeguard your documents consider a travel organizer that will hold all of these and more. It is also a good idea to make copies of all your important documents just in case anything happens.
Adapter
This is a life saver. Look for one that works in the country you'll be going to and make sure it has enough outlets and a USB slot to plug in so that all your tech stuff are fully charged.
Travel charger
This is pretty much self-explanatory. Always have a charger or power bank to make sure your phone battery is always full. You never know when you may need to make that urgent phone call or send an email.
Portable hotspot
If you carry your work everywhere you go, you need to be connected. Hotel Wi-Fi is never reliable so come prepared.
A camera
Capture all the great moments by carrying a good camera. Don't rely on your phone which may have limited space and let's not even talk about battery life.
Portable Bluetooth speaker
The party should never stop right? You may not think of its use immediately but trust me you will be grateful you brought it along.
Locks
There is no telling when someone is trying to steal something out of your bag and this is where a good lock comes in. Make sure it is an easy to use type of lock and that all your bags are locked including your carry on because you just never know.
Travel pillow
You need proper head support when you fall asleep through your 8 hour flight. Despite them being bulky and you'll probably use them only like twice, it is a necessary packing evil.