This content contains affiliate links. When you buy through these links, we may earn an affiliate commission.
So, you have made your way through all of Bill Bryson's travel books, and while you experienced a chuckle here and there, you find yourself looking for something more invigorating when it comes to your armchair travel options. You want to travel with ideas and histories and people, not just glimpse the world from the world view of one white man.
As the world somehow grows larger yet smaller, our stories become more and more connected, where the journeys of another start to feel like our own. If that is what you are finding to be true, you have come in the right place. The list that follows below are made up of travel books that combine format and scope; within these pages you will find elements of history, autobiography, and invitations for reflection. Whether it be personal hero's journey or making sense of the apocalypse around us, these books have some or all of it. The intent of this list of travel books is to break free from the notion that travel is a thing of leisure, available to only a select few. While it is true that being able to travel physically is a privilege, we are all travelers in our own right and these travel books will awaken some of that in you.
The Best Travel Books: Nonfiction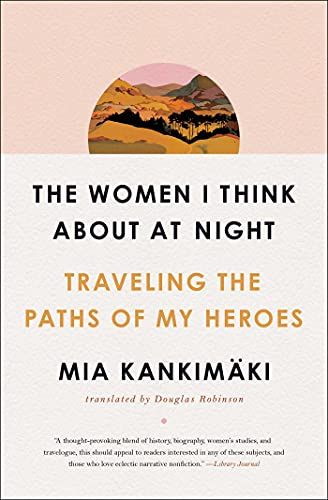 The Women I Think About at Night: Traveling the Paths of My Heroes by Mia Kankimäki 
This is a fabulous memoir about what it means to walk in the footsteps of our heroes. How we see them under our own fairytale lights and find their flaws — making them unflinchingly human. Mia Kankimäki leaves her job, sells her apartment, and decides to travel the world, following the paths of the female explorers and artists from history who have long inspired her. She flies to Tanzania and then to Kenya to see where Karen Blixen — of Out of Africa fame — lived in the 1920s. In Japan, Mia attempts to cure her depression while researching Yayoi Kusama, the contemporary artist who has voluntarily lived in a psychiatric hospital for decades. In Italy, Mia spends her days looking for the works of forgotten Renaissance women painters of the Uffizi Gallery in Florence, and finally finds her heroines in the portraits of Sofonisba Anguissola, Lavinia Fontana, and Artemisia Gentilesch.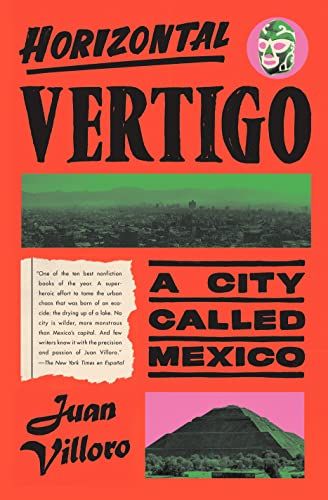 Horizontal Vertigo: A City Called Mexico by Juan Villoro
Juan Villaro writes about Mexico City as someone who lives there and observes it. This isn't a planning text or an urban studies text; rather, Villaro is a true urban philosopher commenting on how we interact with the world around us.
The book is written as a series of short essays, loosely thematic. There is no academic cohesiveness to the topic: Villaro writes on history, urbanism, government, modern culture, people, places, and things, without sticking to one particular "subject." He writes as a chilango in a way that is approachable to someone who has never been to the city, but creates a connection where you are both there and everywhere all at once.
Wanderlust: A Love Affair with Five Continents by Elisabeth Eaves
This book documents Elisabeth Eaves's insatiable hunger for the rush of the unfamiliar and the experience of encountering new people and cultures. Young and independent, she crisscrosses five continents and chases the exotic, both in culture and in romance. In the jungles of Papua New Guinea, she loses herself — literally — to an Australian tour guide; in Cairo, she reconnects with her high school sweetheart, only to discover the beginning of a pattern that will characterize her life over the long-term: while long-distance relationships work well for her, traditional relationships do not.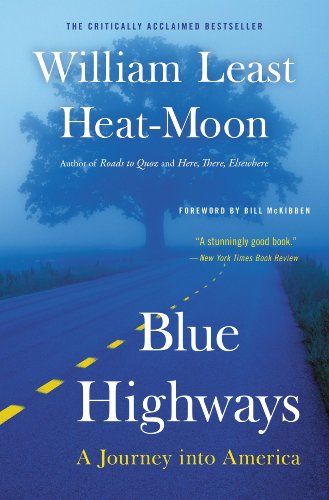 Blue Highways by William Least Heat-Moon
Blue Highways is a 1979 travelogue penned by William Least Heat-Moon. A Vietnam vet and Native American, Heat-Moon details his four month driving trip through the backwaters of America. He starts the book heading out east from his home in Missouri. He drives and sleeps in his 1975 Ford Econoline van. Once he makes it to Virginia he drives clockwise around the rough border of the lower 48.
This is about as good as road trip travelogues get. It is a series of daily vignettes remarkably absent of self-indulgence, a hard thing to steer clear of in a memoir.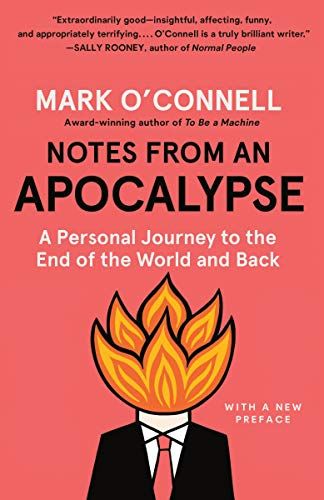 Notes from an Apocalypse by Mark O' Connell
A bit unusual selection for a list of travel memoirs, but not all travel has to be escapist, it can also be exemplary.  The author finds that he's consumed with feelings of dread — of apocalypse, climate change, etc. Particularly since having his son, he's struggled to overcome the feeling of paralysis this sense of impending doom gives him. Very relatable! His response is to write this book confronting the looming apocalypse via visiting preppers in South Dakota, learning about the superrich buying up New Zealand for the end times, talking to folks who want to colonize Mars, and visiting Chernobyl.
Magdalena: River of Dreams by Wade Davis
That dichotomy between dark times of lawless violence and brighter ones of peace, reflected in the condition of the Magdalena, runs through the stories he tells on scientific and cultural topics, often in the words of its inhabitants who experienced the events then and remember them now. The reader then comes away with a multifaceted purview of Colombians and their country.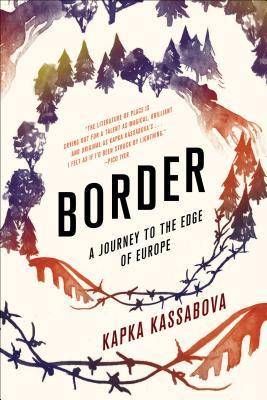 Border: A Journey to the Edge of Europe by Kapka Kassabova
This is a beautiful and evocative meditation on real and imagined borders, a bit of a wrench in our travel plans. The author weaves together the mythical and mundane in an amazing and surreal way.
The main premise of this book revolves around the author returning back to Bulgaria after emigrating 25 years ago. Her aim is to explore the border that Bulgaria shares with Turkey and Greece. I appreciated how the author combines history, mysticism, and spirituality with the true accounts of the individuals living near and around the bordered regions. These accounts are told in a respectful and honest manner.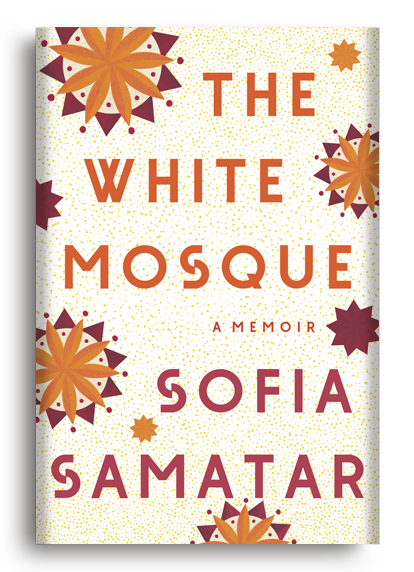 The White Mosque by Sofia Samatar
This book is a personal memoir told with a narrative that is intertwined with a travelogue of a recent tour group following the route of Claas Epp and a group of Mennonites who, in the years 1880 to 1884, moved from the Ukraine to Uzbekistan in anticipation of Christ's return to earth.
The White Mosque begins and ends with Samatar's touristic, scholarly pilgrimage to Uzbekistan in search of these European Mennonites who traversed that path over a century ago. It is a guided tour. Mennonites, non-Mennonites, tourists, and heritage-seekers accompany Samatar; their observations contribute to this memoir and help shape Samatar's embodied experience of being a Mennonite of color.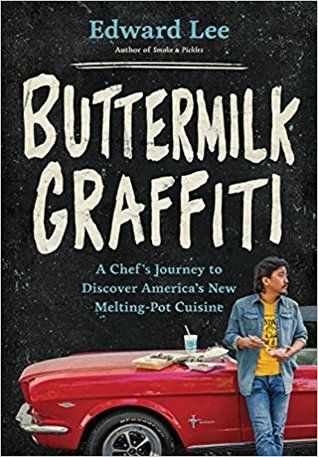 Buttermilk Graffiti: A Chef's Journey to Discover America's New Melting-Pot Cuisine by Edward Lee
Chef Edward Lee traveled around America, eating in local restaurants and worming his way into as many kitchens as he could because he wanted to learn about the kinds of cooking being done in different regions by different cultures. It didn't always go well — he often followed whims rather than plans, tried to infiltrate some very insular communities, and his main MO was to walk up to strangers and start asking questions. Despite these and other false starts, Lee does some meaningful reflecting on ideas like authenticity, cultural gatekeeping, and appropriation, and it's fun to go along for the ride with him (especially since you're not actually there suffering the awkwardness in person).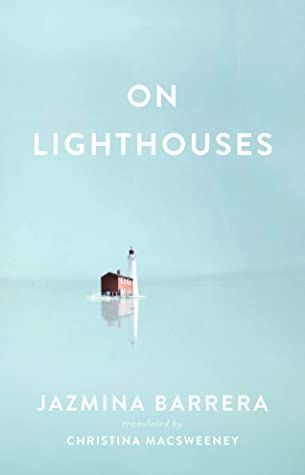 On Lighthouses by Jazmina Barrera
This is part memoir, part literary history. It uses this framework of lighthouses around the world as an anchor point to share musings on history and road trips and literature and more. Each essay or part within this book is introduced by a lighthouse (photos, models, images from books, etc.) and I loved the way that the focus ebbed between Barerra's life experiences and musings, to really interesting facts about lighthouses as infrastructure, lighthouses in the context of history and world developments, and also representations of lighthouses in literature.
Nowhere for Very Long by Brianna Madia
A woman defined by motion, Brianna Madia bought a beat-up bright orange van, filled it with her dogs Bucket and Dagwood, and headed into the canyons of Utah with her husband on a journey of discovery. Nowhere for Very Long is her story of exploration — of the world outside and the spirit within. From the backroads to the breakdowns, married to solo, lost to found, it is the chronicle of a woman in the wild, learning and unlearning.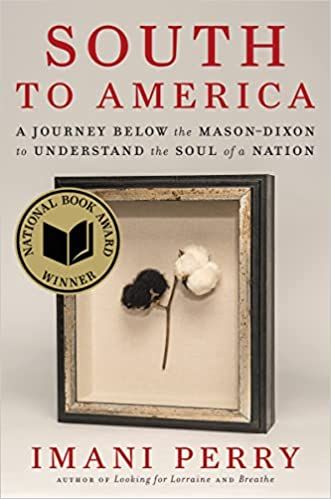 South to America: A Journey Below the Mason-Dixon to Understand the Soul of the Nation by Imani Perry
While South To America contains histories, it is not a history book. Rather, it is a guided tour of the South (particularly the Black South) by a native daughter of the region. She explores it region by region, starting in Appalachia, relating histories, folkways, foods, industries, everything that makes that region unique, and ties it all back in to race relations and the struggles and triumphs of Black Americans in those regions.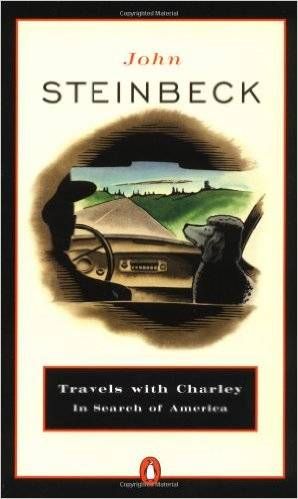 Travels with Charley: In Search of America by John Steinbeck
Turns out that Steinbeck in his late 50s was a bit depressed, recently diagnosed as being on his way toward heart trouble, and a little weary of the world. He was also worried he was becoming "soft." So, he planned an extensive road trip, had a vehicle designed for it, and hit the road with Charley, his dog, circa 1960. This is a travelogue, but an unexpected one. Yes, the reader is taken throughout the regions of America the Beautiful. But, it is more impressive as a philosophical journey. And, even though it is sometimes dated in its 50-year-old observations, most of what he experiences here could stand the test of time.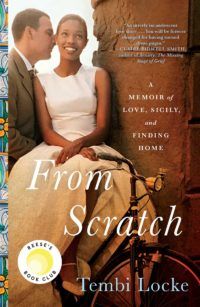 From Scratch: A Memoir of Love, Sicily and Finding Home by Tembi Locke
From the shores of California to an island in the Mediterranean, this memoir is a rich, sensual reading experience. Equal parts uplifting and devastating, it is a memoir of soul-searching beauty. Locke is a fantastic writer, able to keep you involved and engaged with warm, lush prose. She is particularly good at painting a picture of Sicily or a plate of pasta. You can feel the sun, smell the dishes, and get fully enwrapped in the warmth and love here.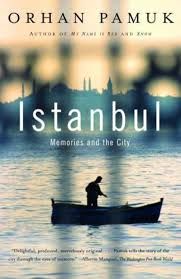 Istanbul: Memories and the City by Orhan Pamuk
Orhan Pamuk is not writing a Decline and Fall of Istanbul, in a strict economic and political reactionary sense. It's much more than that.
Pamuk chooses to depict the city in which he has lived all 50 years of his life through his own personal experience. This is an experience created out of the analysis and painting childhood memories, personal family tragedy and happiness, famous literary figures and creations, perspectives of newspapers, and reports of oddities. Added to this is descriptions of city-wide feelings, doings, and happenings, and most importantly, the concept of "huzun": a complicated, honorable, tenaciously held communal melancholy that Pamuk believes lies over the city, and of course — the endless big words East and West shoving their heads together in the midst of people just trying to live their lives.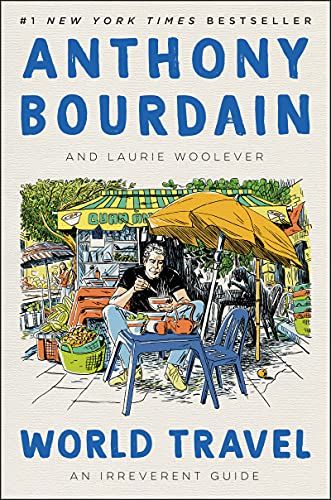 World Travel: An Irreverent Guide by Anthony Bourdain
Anthony Bourdain was an icon who saw different cultures and parts of the world through the food that binds us together as humanity. His voice and style with the auspiciousness of understanding the world in which we live, is written so beautifully in this book. This travel guide is a collection of his favorite places that he has visited and is a wonderful read especially now that an escape read is part of what keeps our sanity intact. I enjoy the deep dive into these places and what makes these special and memorable. This would make an amazing gift for foodies, travel junkies, and anyone that loved Anthony Bourdain's shows and books.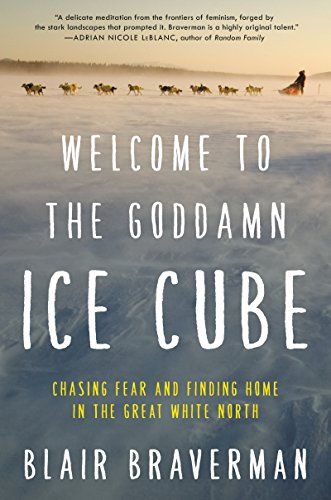 Welcome to the Goddamn Ice Cube by Blair Braverman
At age 18, most of us are just trying to decide what to do with the next four years of our life. Blair Braverman, on the other hand, had already left her California home for Norway, learned to drive sled dogs, and become a tour guide on a glacier in Alaska. This book offers a vivid account of her action-packed life in the north as well as more personal, and at times heartwrenching, stories of hardship and abuse.
The Best Travel Books: Fiction
Still Life by Sarah Winman
In Tuscany during World War II, 64-year-old art historian Evelyn Skinner meets Ulysses Temper, a young British soldier. Their chance encounter forms an enduring bond of friendship that leaves a lasting impression on Ulysses and helps shape the rest of his life. Meanwhile, Evelyn is in Florence trying to rescue paintings from the war and reminisce on her first visit to Florence when she fell in love with a beautiful maid named Livia. Fast forward to after the war, Massimo, an Italian lawyer, presents Ulysses with the opportunity to return to Florence and see where it takes him. Still Life sweeps across four decades and into the lives of characters that will steal your heart.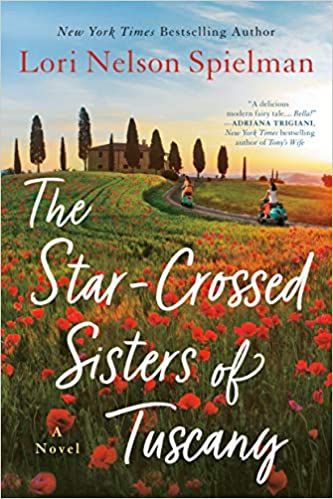 The Star-Crossed Sisters of Tuscany by Lori Nelson Spielman
The second daughters of the Fontana family are believed to be cursed — doomed to live a life without love. Emilia and her cousin Lucy, both second daughters, are invited to visit Italy by their Aunt Poppy, who has been disassociated with family for years. Going against her grandmother's wishes, Emilia, a straight-laced girl who lives a quiet, unadventurous life, decides to accept the invitation, hoping her aunt's promise of breaking the family curse will come true. Once in Italy, the girls discover their aunt's health is fragile and that she is intent on meeting up with her one true love after decades of separation. As Poppy regales the girls with stories from her past, Emilia and Lucy explore the Italian culture and discover the truth themselves, their own past, and how to live life with gusto! The Italian backdrop adds a beautiful air of culture, history and romance that took the story to a higher level. It was almost like taking a virtual trip, whisking me away on a lovely romantic adventure!
Night Train to Lisbon by Pascal Mercier
This is a philosophical novel by Swiss writer Pascal Mercier. It recounts the travels of Swiss Classics instructor Raimund Gregorius as he explores the life of Amadeu de Prado, a Portuguese doctor, during António de Oliveira Salazar's right-wing dictatorship in Portugal.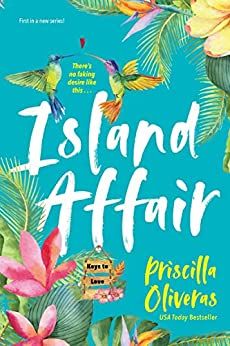 Island Affair by Priscilla Oliveras
A social media influencer and a firefighter are both dealing with some serious issues in their personal lives and with family. Sara and Luis think they can help each other, and soon he's playing the part of her boyfriend in a game of make believe. But the more they learn, the more difficult it becomes to stay just friends. The serious issues aren't downplayed, but they also don't take away from the romance. The Key West setting is spectacular and practically a third character in the love story. Also, I was SO HUNGRY the entire time and upset that I wasn't eating what the characters were eating.
---
If you are looking for more unconventional books about what it means to travel; first-hand and while on your couch, then check out these unconventional books about travel.