Get rid of cabin fever by renting . . . a cabin
From big to small, rustic to luxe, east to west, here are a few of the great places to hide out in the wide open. > Read the full list

---
Golf above the clouds
The dramatic, craggy Northwest Georgia cliffs make McLemore one of the most spectacularly beautiful golf courses on the East Coast, with jaw-dropping overlooks, meandering creeks, and immaculate greens. This Rees Jones–designed, highlands-style course has been nominated as one of this year's best new courses by Golf Digest. Other amenities include a short course, rock-climbing routes, waterfall-studded trails (including a soon-to-open trek to Singing Sisters Falls), private homes, a clubhouse due in October, and a planned hotel. The resort takes its name from the adjacent valley, McLemore Cove, named for John McLemore, the son of a Scottish fur trader and Cherokee princess who eventually became a Cherokee chief and fought for the U.S. in the War of 1812. To get into the private course, rent a cottage for a stay-and-play package (from $250 per person).
---
Just get behind the wheel and admire the change of scenery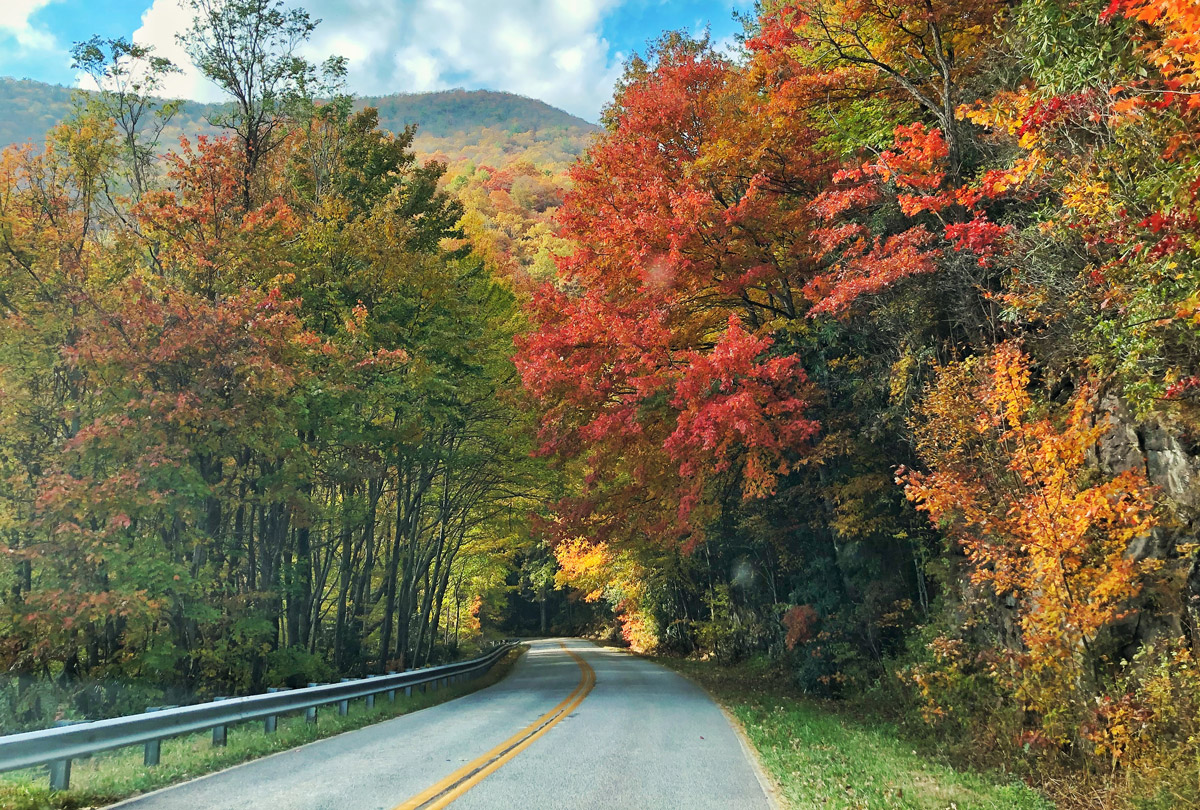 (Especially spectacular when the leaves are turning in October.)
Ridge & Valley Scenic Byway
51 miles
The terrain on this loop ranges from pastoral valley with fertile farmsteads and 19th-century farmhouses to climbs along ancient ridges with long views and unusual geological outcroppings. Pass hikes like Keown Falls (where the trail actually passes underneath a waterfall, usually larger than a trickle only in spring and after a rain) and magical picnic spots like the Pocket Recreation Area, where you can cool your feet in a stream.
> Find more scenic drives

---
Take a hike
North Georgia is loaded with top-notch treks. Here are a few picks to help guide you. > Read the full list
---
Cast a line
Blackhawk Fly Fishing
On Abby Jackson's quiet, private stretch of the Soque River near Clarkesville, you can haul in 12-pound rainbow trout and browns. Then, you can bunk up at the 1860s farmhouse and even hire Jackson—who is also a professional chef—to prepare meals. (Pick up a jar of her Sweet Fire Pickles while you're at it.) $200 half-day access and $275 full-day, plus another $100 to $150 if you want a guide
> Find more fishing spots here
---
Pick some fruit or flowers—or just pick some up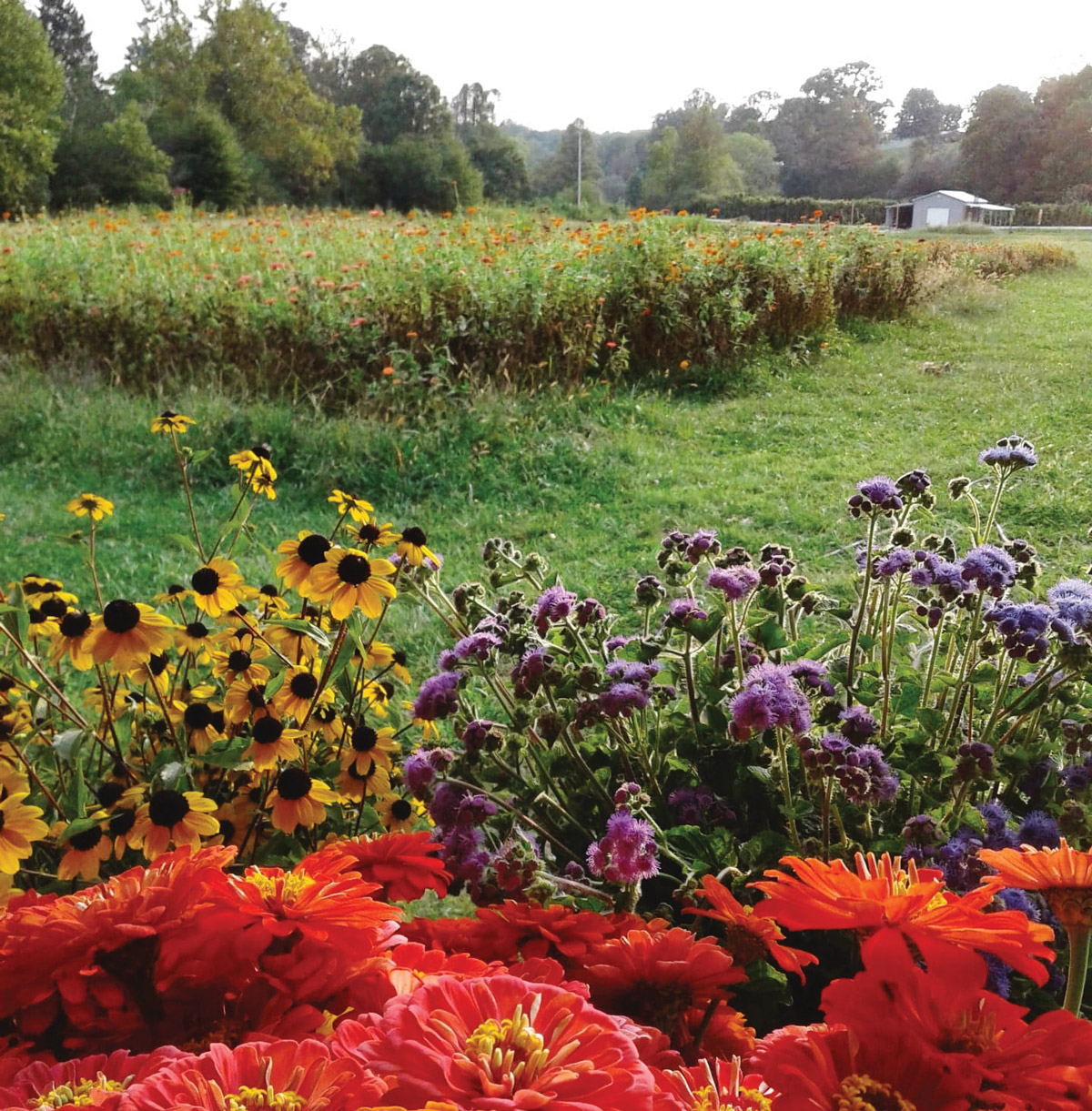 Whimsy Flower Farm
For a dreamy day, try wandering a field of bright blooms. At Whimsy Flower Farm, zinnias, anemones, and ranunculus thrive, but now is the season of the dahlia, which you'll find in 50 colors. Owner Jennifer Flowers (really) Logan and her husband, Rusty, cut flowers daily (no picking yourself!) and assemble glorious bouquets from $15.
> Find more flower spots
---
Sip some local wine (and 'shine)
Sure, you'll still see muscadines and slushie machines, but visit North Georgia now and you'll find sophisticated small-batch varietals you'll never spy at Total Wine.
Wolf Mountain Vineyards has won more than 200 medals in major U.S. competitions and produced the first Georgia wine served at the James Beard House. Open terraces like those at Yonah Mountain or Tiger Mountain offer scenic hillside views, while Kaya currently allows guests to spread out across all 90 acres—plus cottages to bunk up in.
> Find more North Georgia wineries
---
Coast and climb on two wheels
Cartecay River Loop
Opened in the 1980s as one of the first mountain-biking trails in the state, this nearly four-mile trail in Ellijay can be a rugged ride, says Dondi Fontenot of Cartecay Bike Shop. But it is unmatched for its beauty as it twists and turns through dense forest and meadow and drops down (sharply) to the wild Cartecay River (which you'll have to climb back up from). You'll need a day pass from georgiawildlife.com.
> Find more cycling spots
---
Park (or camp) and catch a movie on the big screen outdoors
The 1950s-era Tiger Drive-In, where viewers can tune in via FM radio from their cars, drop the tailgate, or spread out a blanket or tent on the grass in front of the screen, is seeming less like a throwback novelty these days and more like a brilliant activity. Reopened in 2004 by the original owner's daughter, the drive-in features family-friendly classics (The Sandlot, Ghostbusters), first-run films, and now, virtual concerts and reduced capacity for plenty of space. Three 1960s-era campers with their own viewing patios are available to rent on Airbnb, and RVs can hook up for $20 a night. $10 adults, $5 children (4–11)
---
Take a dip in a secluded swimming hole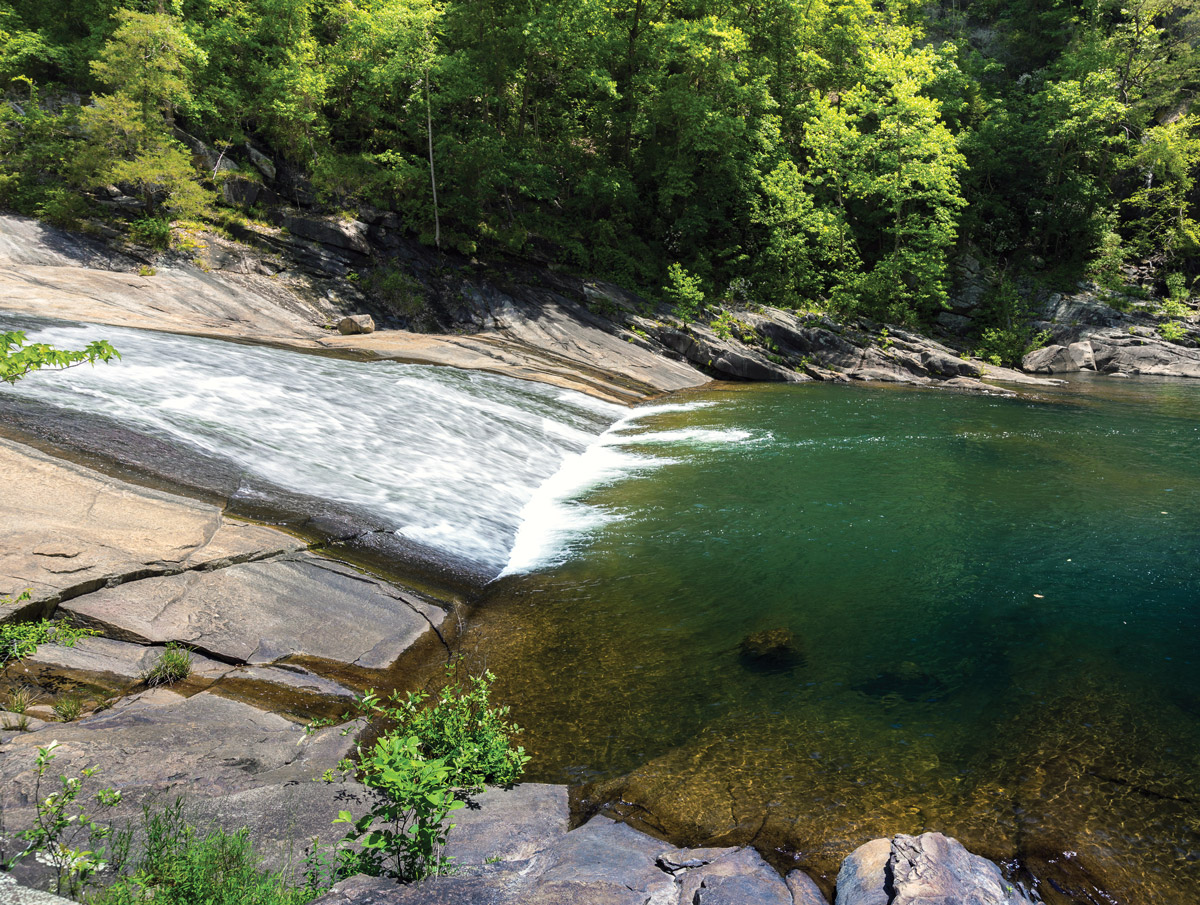 Conasauga Snorkel Hole
You might feel a bit odd packing your snorkel for a trip to the mountains, but hear us out: The Conasauga River watershed is home to more than 70 different species of native fish—more than in the entire western U.S. You may come face-to-face with salamanders, freshwater drum, crayfish, and turtles. Waters are calm here, and the pool is just a short walk from the parking lot. Getting there requires a confusing drive through gravel roads with spotty cell service, so have directions on hand.
> Find more swimming spots
---
Plot your Escape
Before you take off
Check websites and social media: Some state parks and other sites have limited hours and capacity that is frequently changing.
Take cash for parking and roadside stands.
Consider a moisture-wicking gaiter-style mask that's easy to pull up in case you encounter crowds.
Review the rules of the trail. Don't let dramatic photo opps (like our cover shot, taken at the top of a route for advanced climbers in Tallulah Gorge) lure you off trail or into unsafe situations.
These articles appear in our September 2020 issue.