Since Phase 2 began, more places have opened up to the public albeit with rules and regulations in place – and this includes the beaches of Singapore. After months of being closed, many people have flocked to the beaches for a bit of fun in the sun. Some of the more popular beach spots that have seen a consistent crowd of people since reopening are the beaches in Sentosa. 
Starting October 17, Sentosa beachgoers will have to make a booking at the official website before heading to Tanjong, Palawan and Siloso beaches during peak periods. This new system is put in place to give some peace of mind by reducing the long queues into the beaches and facilitating safe distancing. 
There will be Beach Zones and Beach Courts that you have to book. The three beaches have also been segmented into seven zones. If playing beach volleyball or any court-based games is on the agenda, visitors must also make a reservation to play at any one of the 15 zones available for booking. Each zone has a capacity limit of between 100 and 350. There will be two timeslots available – the morning period (8am to 1pm), or afternoon (2pm to 7pm).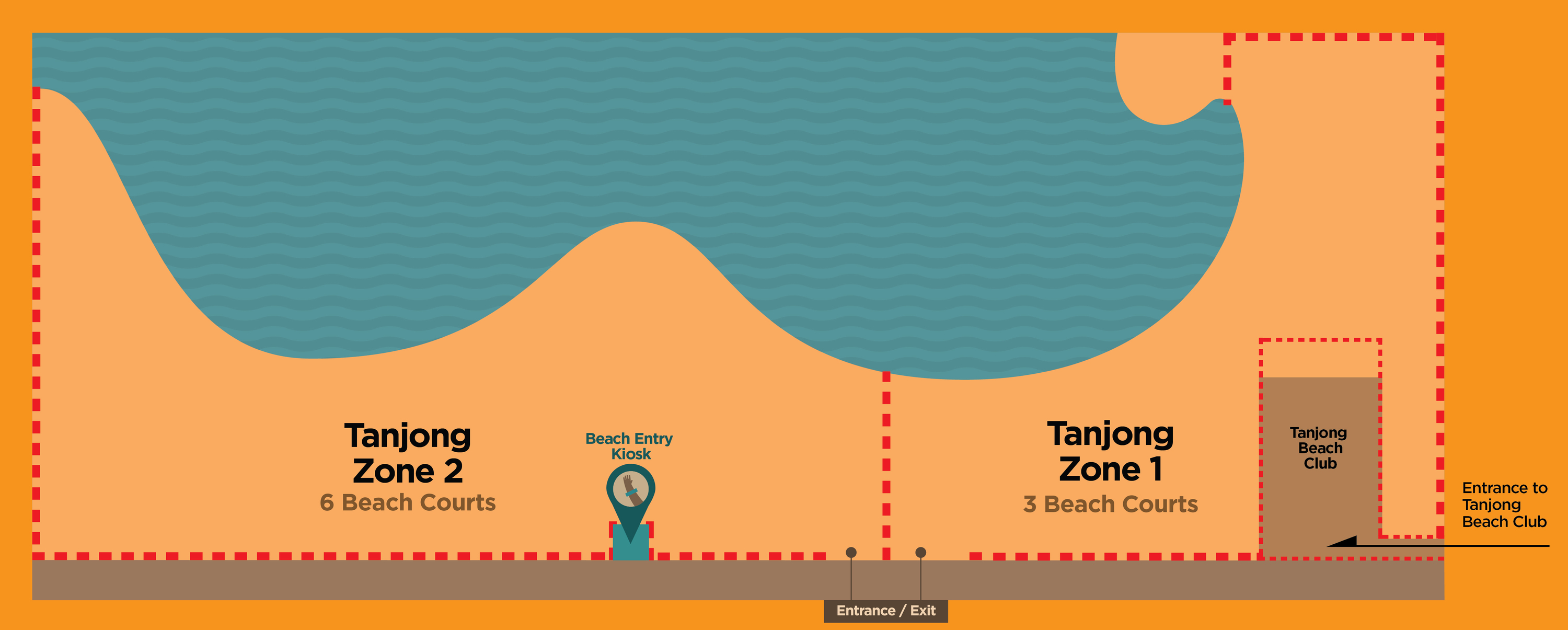 Take note, beachgoers can pre-book their entry up to seven days before the intended beach visit, though subject to capacity limits. Bookings begin from October 10, for visits commencing October 17 so start making plans – with groups of five of course. Each booking will receive a reply confirming the selected beach zone and time slot and on the day of the beach trip, visitors will have to present the confirmation before being allowed into the zones.
But if making a prior booking before soaking up the sun takes out all the fun in going to the beach then you can always check out some of the other beaches in Singapore, including some hidden ones.
Share the story