As leaves turn to fiery hues and pumpkins appear on neighborhood doorsteps, Lacey Parks & Recreation is ready for a fall season full of education and recreation. Whether it's a family-friendly activity box, at-home cookie decorating kit, or exploring the city's parks on a spooky scavenger hunt, Lacey Parks & Recreation staff have adapted operations to ensure safe, fall activities for Lacey residents and families.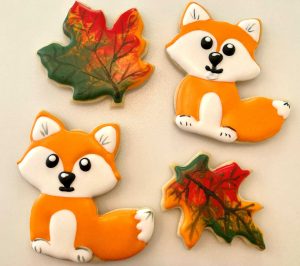 To accommodate social distancing guidelines due to the COVID-19 pandemic, the Lacey Parks & Recreation team have renovated their entire programming schedule, and modified many in-person events, fitness classes, and after-school programs. Jeanette Sieler, the recreation supervisor for Lacey Parks & Recreation says that due to the pandemic, Parks & Recreation staff have had to reinvent what recreation looks like in the Lacey community.
"We want to keep people recreating and we know how important that is," says Sieler. "We've shifted a great deal from what our normal fall programming would be. We are re-creating what we're doing with a combination of some in-person events, where we can do our social distancing and have all the precautions in place, and we're doing quite a bit of virtual enrichment programs and take-home kits. So, it's not necessarily all sitting and looking at a screen, but a lot of hands-on stuff that people can do at home."
Lacey's fall programming includes a variety of interactive take-home activities, including seasonal crafts and science experiments.
The After-School Extravaganza at Lakes Elementary School is an in-person, after-school program where elementary-age students can participate in recreation activities with friends and classmates. Hosted in a day-camp style, students will be able to play games, create art, dance, and socialize on weekday afternoons. For in-person activities, Lacey Parks & Recreation will follow Washington Department of Health guidelines to ensure student and staff safety.
As a supplement to online schooling, students can learn more about their favorite subjects with virtual programing like Bricks for Kidz and more. The online after-school learning platform provides fun and enriching opportunities for students through interactive online courses.
In October, the Take-Home Squirrel Picnic Bench activity will have all the necessary materials to create a one-of-a-kind piece of outdoor decor. The completed squirrel picnic bench can be a display piece, or a resting spot for friendly backyard squirrels. Young students will have the opportunity to take home a  S.T.E.A.M. Together! Kit. Available in three different varieties: Art, Math & Engineering and Science & Technology. Each kit will feature a project, experiment, or activity related to science, math, technology, engineering, or art that can be completed from home. Just in time for Halloween, a group of pirates has hidden their golden treasure around the City of Lacey. Through a trail of clues, local families will have the chance to trace the pirates' steps throughout different Lacey parks, solving puzzles and riddles to uncover the treasure. Perfect for small groups or families, the Halloween Mystery Scavenger Hunt can be completed at each participant's own pace from October 23-November 1.
Also in October, Lacey is introducing the Live-Laugh-Learn Box, a local version of a subscription box. Available in either an individual or a family variety, each box will include multiple surprise items, including a movement activity, an educational activity, and something just for fun! Lacey Parks & Recreation staff will create an unboxing video showing off each item in the box, in addition to video tutorials.
Back by popular demand, At-Home Cookie Decorating Kits will be available with a fall twist. Created by May's Sugar Stop, the October cookie kit will include a Halloween sprinkle theme.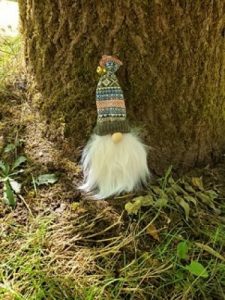 Come November, the Holiday Gnome Take-Home Craft Kit will be available, and will allow participants to assemble a rustic holiday gnome figure, complete with a beard and hat, for indoor or outdoor display. November's cookie kit will feature a cinnamon-spice flavored cookie. Each decorating kit will contain four cookies, frosting, and toppings, in addition to a step-by step video tutorial.
As summer fades into the fall season, the Lacey Parks & Recreation team wants residents and families to continue recreating, learning, and having fun in safe and healthy ways. In the future, Parks & Recreation staff hope to provide additional programming for local residents and families to enjoy.
"This year, we totally had to step back and figure out how we do all of this in a different way," says Sieler. "It's been a challenge, but it's been fun. As recreation professionals, what we want to do is provide activities for families and we've just really had to look at a different way of doing that."
To learn more about fall recreation programming, or to sign up for a class, visit the Lacey Parks & Recreation website.
Sponsored