LOUISVILLE, Ky. (WDRB) — A new exhibit set to open at the Creation Museum in Petersburg, Kentucky, depicts a baby's development from the womb until birth. 
According to a news release, the exhibit is scheduled to open Sept. 25, and features visually striking images, along with life-like models and 4D ultrasound videos. There is no extra charge to view the exhibit, which was funded by donations.
The exhibit's title — "Fearfully and Wonderfully Made" comes from a phrase in Psalm chapter 139: "I praise you, for I am fearfully and wonderfully made. Wonderful are your works; my soul knows it very well."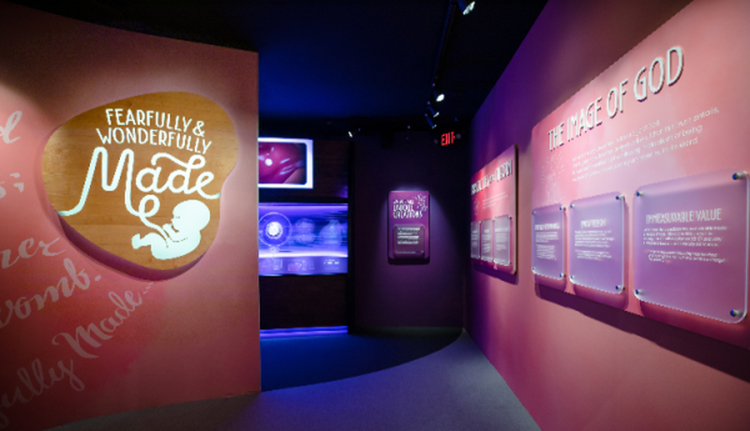 In a written statement, CEO and founder of Answers in Genesis and its Creation Museum, Ken Ham, calls the exhibit "spectacular and very powerful." He says the detailed images were created by artists and other staff, working from research conducted by its PhD faculty.
The Creation Museum and the Ark Encounter reopened in June, with COVID-19 precautions in place. 
Answers in Genesis is based in Petersburg, and the Creation Museum is next door. It employs 950 full-time and seasonal/part-time staff. The Ark Encounter in Williamstown opened in 2016.
For more information, visit CreationMuseum.org and ArkEncounter.org.
Copyright 2020 WDRB Media. All rights reserved.