Gentle rolling waves of synthesizers slowly cascade to reveal a pulsing and transportive beat that shuttles you through soundscapes like a surfer through the barrel of a wave. Heavily affected vocals bemoan, "I can feel the distance in between us." David Dann's first single in seven years — "You & Me" — feels like an anthem built for the pandemic age.
Sure enough, the track was composed in quarantine. The social isolation that came with COVID gave Dann — a 15-year music industry veteran who went from dude behind the decks to music curator to label boss at Mind of a Genius to producer and to now solo artist — the time and space he needed to look inward. In that process of soul searching, he reevaluated the trajectory of his creative career.
"I think isolation was a gigantic factor in not only this song, but my return to making music overall," Dann told us this week. "I used the pandemic as sort of a reset button I had been wanting to press for some time. Isolation in general just gave me the time to think about what I really wanted in the next 10 years of my life, and I think opening that door for myself that I had closed was really important."
Time spent alone in the studio also gave Dann plenty of space to dream about the first place he'd like to travel once the pandemic is over. He's got his sights set on Buenos Aires, Argentina — so we asked him for a post-pandemic travel guide on his favorite things to do in the city. Check out "You & Me" here, read through Dann's recommendations, and get ready to add Buenos Aires to your own ever-growing post-pandemic travel list.
Where people should go to discover the local music scene?
The streets!
Other than that, I would go to clubs that friends of mine who lived there thought were cutting edge, and try to find sounds that inspire me. Generally speaking, anytime I travel to a new city I make it a point to go to places that friends or acquaintances have recommended, use those as a sort of starting point for an adventure, and get lost for a bit.
An ideal trip to anywhere new is something like an episode of Anthony Bourdain's No Reservations – a blend of food, history, culture, and a few nights out.
Best place in Buenos Aires to catch a show, or a place you'd love to play?
Club One

One of my favorite shows ever was at a place called Club One. I'm not sure it even exists anymore, but it was one of the coolest venues I had ever seen. I believe it was an old hospital that they converted into a few thousand person club. There were four floors and a super long dancefloor hall. Truly a work of art. I would go back at any moment and play there if I could.
Best place in Buenos Aires to soak up inspiration?
The Streets Of The Palermo Neighborhood
I would probably go straight to my friends' place, Nico and Maxi, and ask them to take me out to eat first and show me what's new. I love food, and Buenos Aires has some of the best food in the world. There are certain areas like Palermo that just feel so European but mixed with a South American vibe. The inspirations there are endless. Even talking with locals and strangers inspires me. Argentinians are some of the most passionate people in the world.
What are some great food neighborhoods or restaurants to visit in Buenos Aires?
Osaka

I've been fortunate enough over the years that usually when I'm traveling, there are people on the ground who do a fantastic job of taking me out for the day or night and really show off the best that a city has to offer. Some highly recommended spots to eat and drink that are go-tos for my friends in the city – Happening and Osaka near Puerto Madero, Gardiner near Palermo, Orilla in Belgrano, and Don Julio Parrilla, which is near Palermo as well.
If there was one place in Buenos Aires you have to visit, where is it and why?
La Bombonera

I would say La Bombonera, which is the stadium for the local soccer club Boca Juniors. Soccer, like in many parts of Latin America and the world for that matter, is religion there. Going to a match is an unforgettable experience – the people-watching is incredible. The team unites so many people from all walks of life, and there is amazing energy and vibes at any match that you attend.
Of course, my recommendation would be that you head there with a local who can fill you in on all the team's history.
What's the best way to discover the city?
Eat The Local Food
With local friends for sure. Buenos Aires is big and there are so many parts to the city. For me, the best way would be to taste as many local dishes at local haunts as possible. When I was there, I'd always made a habit of starting my trips with a food tour, then going out after and exploring some of our favorite areas and having a good laugh with friends along the way.
I haven't done this yet, but when the world goes back to some kind of normalcy I want to try some Airbnb Experiences – seems like a great way to discover some hidden gems and sites in any city you're in.
If you had to capture the vibe of Buenos Aires in a song, how would you set out to describe the city?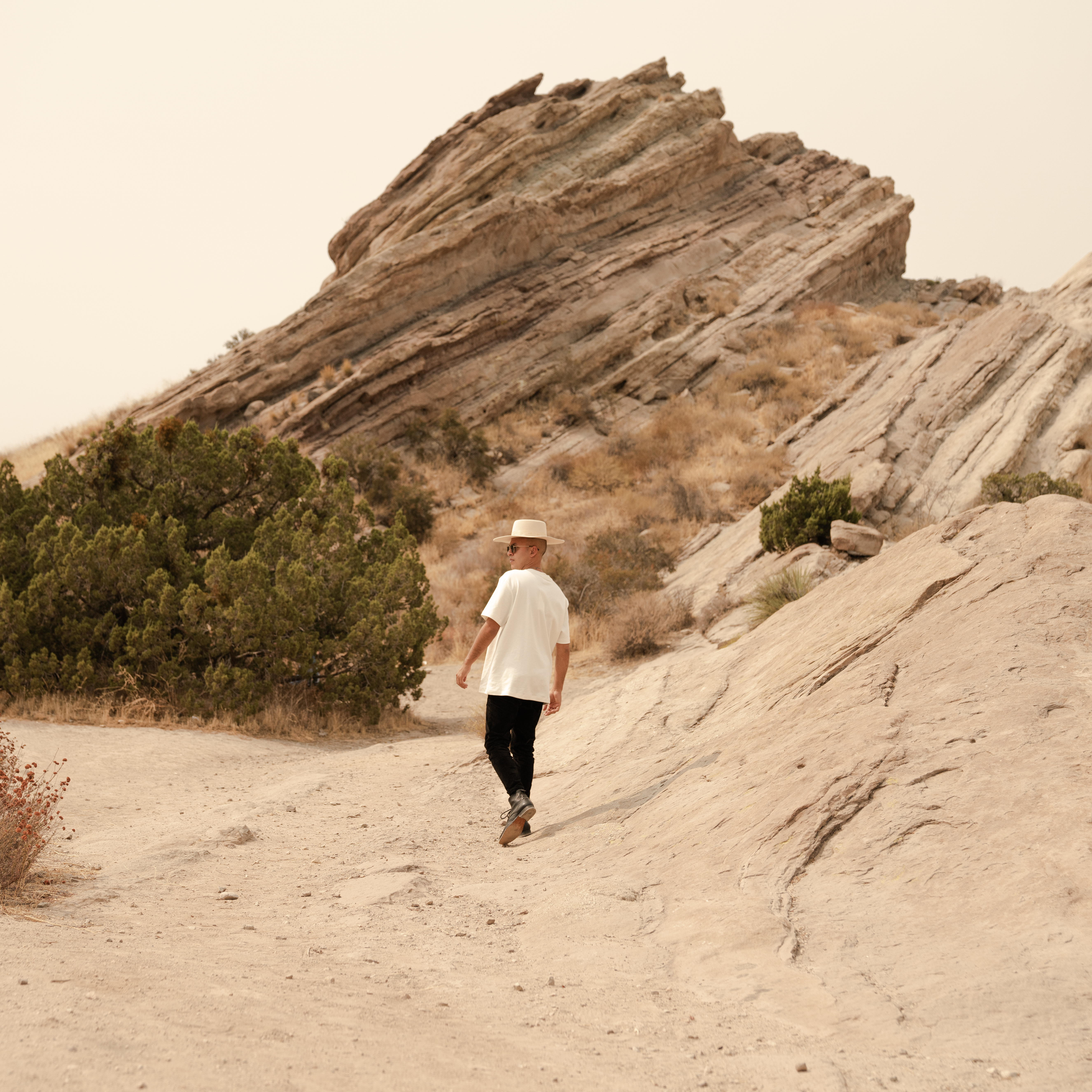 I would say probably a song that feels super energetic but also a bit bittersweet. Argentinians are some of the kindest and warmest people I've ever met, so proud and passionate about their lives and people around them. But there is also a really tough side to the country with their government and overall financial stability. Maybe when I'm in the city next I'll make it a point to make a song right then and there to capture the complexity and beauty of the city.