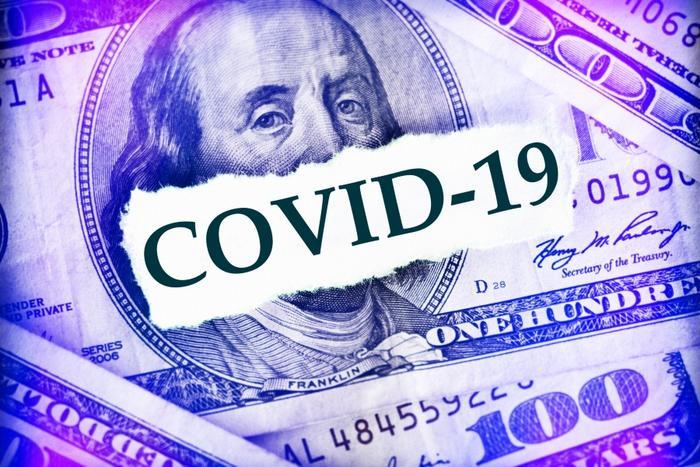 Coronavirus (COVID-19) tally as compiled by Johns Hopkins University. (Previous numbers in parentheses.)
Total U.S. confirmed cases: 6,990,568 (6,941,248)
Total U.S. deaths: 203,047 (202,170)
Total global cases: 32,345,456 (31,944,038)
Total global deaths: 984,590 (977,881)
Democrats reportedly offering a compromise aid package
Democrats in the House may be ready to offer a slimmed-down coronavirus (COVID-19) aid package in hopes of attracting enough Senate Republicans to pass it. Published reports say the package totals $2.4 trillion in spending.
Sources say it would include extra unemployment benefits, direct stimulus payments to Americans, another round of small-business loan funding, and aid to airlines.
At $2.4 trillion, it's still a trillion dollars more than Republicans have been willing to spend. But pressure on both parties is growing after aid contained in the original CARES Act expired at the end of July. 
Uber will enforce mask rule for riders
Uber riders who hop in the car without wearing a mask will have to prove they're wearing one before they take their next ride. The company previously installed a system to make sure drivers were wearing masks. It's now making sure riders have one.
"If a driver reports to us that a rider wasn't wearing a mask, the rider will be required to take a selfie with their face covered before they're able to take another trip with Uber," the company said in a blog post. "With the addition of this new feature, one driver's feedback can help ensure the safety of Uber for the next driver."
The mask verification feature will roll out to the U.S. and Canada by the end of September. It will take effect across Latin America and other countries after that.
Researchers say men have a higher death risk
Anecdotal evidence suggests that men are more likely to have more severe coronavirus symptoms than women. Now, new research suggests that they are also more likely to die from the virus.
The researchers at University Hospital Regensburg in Germany say men have a 62 percent higher risk of a COVID-19 associated death when compared to women. The scientists believe it may be due to higher levels of inflammation among male coronavirus patients.
The study also shows that men have more admissions to an intensive care unit (ICU) when admitted to a hospital than women. In all, male patients spent more time in the hospital than females due to the virus.
Severe cases linked to immune system weak spots
Why do some people shake off COVID-19 like it was a bad cold while others fight for their lives in the hospital? We know that underlying health issues can be a factor, and that may provide a clue to the larger picture.
Chronic illnesses like cancer can weaken the immune system, and it now seems clear that a strong immune system is needed to fight off the coronavirus. Two new analyses suggest that some life-threatening cases can be traced to weak spots in patients' immune systems.
One analysis showed that at least 10 percent of patients with a severe form of the disease created "auto-antibodies" that attack the immune system instead of fighting the virus. Seeing these harmful antibodies in so many patients – 101 out of 987 – was "a stunning observation," said Jean-Laurent Casanova, a medical researcher at The Rockefeller University.
Report shows increase in demand for travel insurance
The coronavirus has changed a lot of things about travel, but one thing that hasn't changed is travel insurance. Travelers are still seeking it, and according to travel insurance comparison site Squaremouth, consumers are specifically looking for a policy that covers cancellation or medical coverage in the event that they come down with COVID-19 before or during their trip.
Cancellation protection remains a top priority, with 81 percent of policies purchased during the pandemic including trip cancellation benefits. Consumers are willing to pay more for it, with pricey "cancel for any reason" policies accounting for 22 percent of all policies, a 552 percent increase over last year.
Around the nation
Virginia: Gov. Ralph Northam and First Lady Pamala Northam have tested positive for the coronavirus, according to the governor's office. At midweek, a member of the governor's mansion staff was diagnosed after developing symptoms. 

Oregon: Clatsop County officials reported that dozens of workers at a seafood processing plant have tested positive for the coronavirus. The 77 affected employees are mostly members of the night shift.

Florida: Florida has struggled with spikes in coronavirus cases, but Gov. Ron DeSantis says restaurants will soon be allowed to operate at 100 percent capacity; they currently operate at 50 percent capacity. DeSantis said he doesn't think closing restaurants has been particularly effective in controlling the coronavirus.