Destination Cleveland, Cuyahoga County's destination marketing and management organization, announced that with the finalization of its COVID-19 recovery planning process, the nonprofit would be setting new organizational goals for the next 12 to 15 months and see a permanent reduction in staff.
Due to the unwaivering impact COVID-19 has had on the travel and tourism industry, Destination Cleveland attributes the pandemic's widespread effects to its goal changes and staff cuts, according to a news release.
The organization has seen a 60% reduction in its main source of funding – lodging occupancy tax – compared to what had been estimated for 2020.
Due to the funding reduction that started in March, the organization switched from lowered salary/hours and furloughs to permanent staff layoffs April 1. At 36 employees as of Oct. 1, Destination Cleveland will have a team 45% smaller than it was March 31.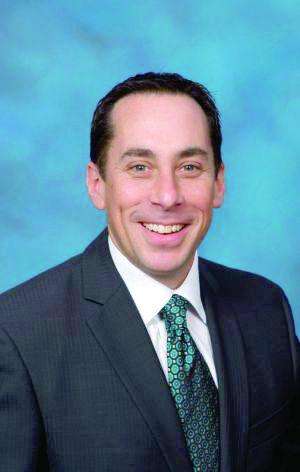 "Travel was the first and continues to be one of the hardest hit industries in the global pandemic," David Gilbert, president and CEO of Destination Cleveland, said in the release. "Destination Cleveland quickly implemented many proactive and fiscally responsible actions, preventing a more detrimental outcome for the organization," "We're seeing signs of an industry rebound, and we've just completed a thorough recovery planning process that's provided clarity and direction for the next 12-15 months – albeit with some continued uncertainty due to the ongoing presence of COVID-19. We have our work cut out for us. We must look forward. This new plan will take the organization in the right direction so that we can keep travel and tourism advancing as a growth industry for Cleveland."
The Recovery and Regrowth Plan came from three months of multiple-stage processes, according to the release. During that time, Destination Cleveland consulted MMGY NextFactor, a strategic planning company for destination marketing and economic development organizations, to create updated goals and strategies, an in-depth financial analysis, and a determination of the organization's staffing plan to help Destination Cleveland reach its revised goals for the balance of 2020 and 2021.
Destination Cleveland's new goals are:
• Ensure organizational sustainability: ensuring financial sustainability and refocusing roles to deliver greatest effect
• Refocus sales and marketing: developing a strategic approach to reach new audiences and showcase a vibrant and resilient Cleveland
• Preserve the Cleveland experience: rebuilding the visitor economy from the neighborhood up
• Prioritize diversity and inclusion: engaging the city's diverse communities and prioritizing social equity
• Build community resiliency: helping to ensure Cleveland emerges as a thriving and more resilient destination
"As we have navigated the pandemic and its effect on our industry, two things did not change: our commitment to our staff and our commitment to the community," Gilbert said. "While we've had to make extremely difficult decisions, we remained dedicated during the past six months to supporting our team in any way we could. Every decision made by our leadership team was rooted in compassion for all our team members. While it's hard to put into words what it means to lose so many members of our team due to the economics of our industry, I also couldn't be prouder of what we've accomplished with a reduced staff."
Through the May introduction of Ohio's Responsible Reopening program, Destination Cleveland has aided Cleveland's tourism and hospitality industry businesses re-open by committing to clean environments for patrons with its Clean Committed program. Developed in partnership with the Cuyahoga County Board of Health, Cleveland Clinic, the MetroHealth System and University Hospitals, 615 businesses have pledged to uphold the Clean Committed guidelines to date.