Some know her as Daenerys Stormborn of House Targaryen, first of her name, Rightful heir to the Iron Throne, etc. but Emilia Clarke is also a fighter all on her own. After surviving two near-death experiences, she created an organization aimed at helping others who were in her situation. And after going through that, Clarke has a specific perspective of life during a pandemic. 
Emilia Clarke suffered from two life-threatening brain aneurysms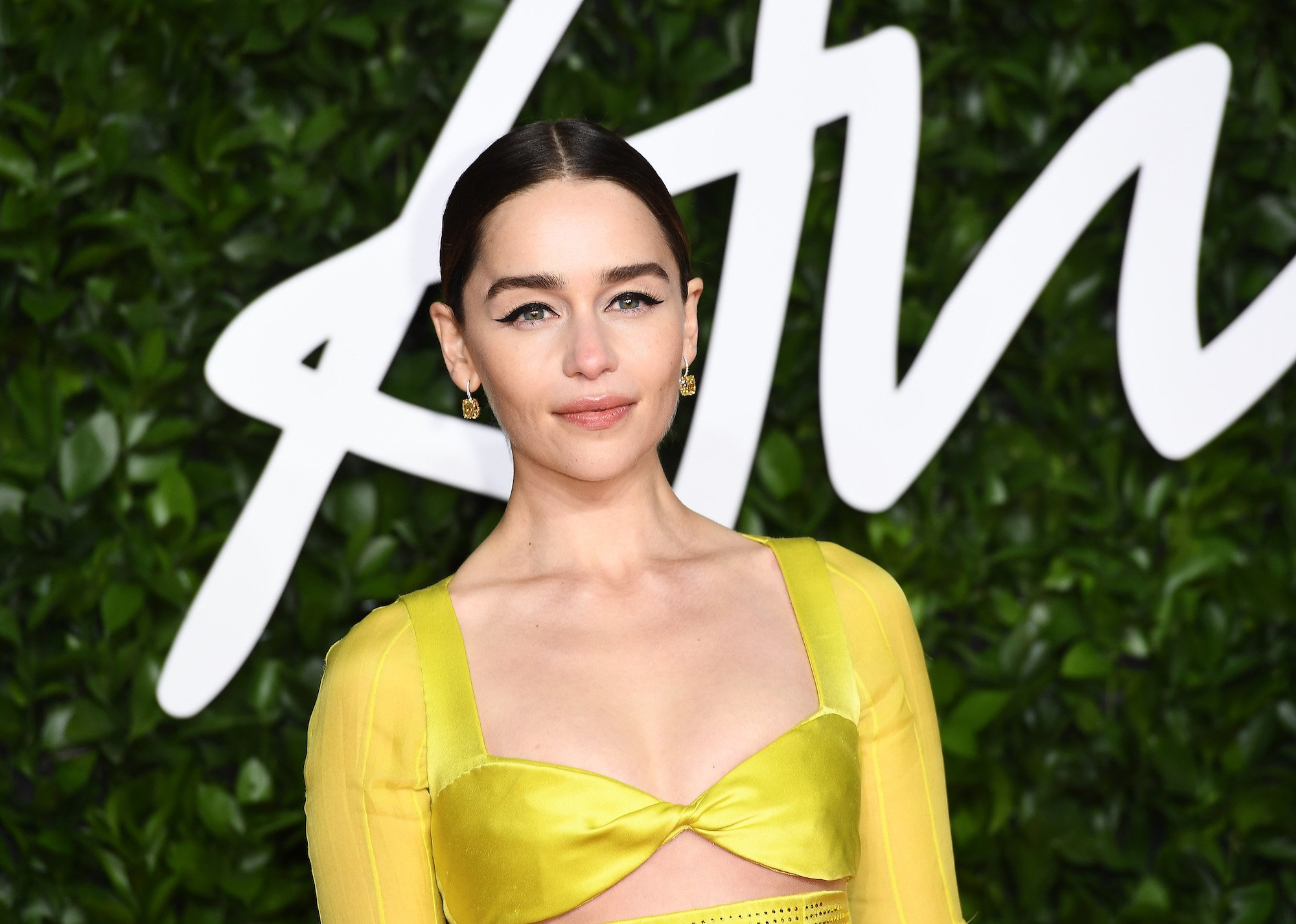 RELATED: 'Game of Thrones': Nothing 'Clicked' for Jason Momoa on the Disastrous Pilot Until They Recast the Role of Daenerys
In a personal essay for The New Yorker in March 2019, Clarke shared her intimate life story, which detailed her two life-threatening aneurysms for the first time ever. She didn't speak about them publicly before this, but she had actually had her first one after filming Season 1 of Game of Thrones, where she starred as Daenerys Targaryen. 
She suffered from a subarachnoid hemorrhage (SAH) in 2011, which results in about one-third of people dying soon after. After surviving that, she still had the potential for another to rupture in her brain, and it did. In 2013 Clarke went through yet another near-death experience after preventative surgery caused her to experience another aneurysm. 
She did go back to work in between the two surgeries but hid this publicly for years. 
"On the set, I didn't miss a beat, but I struggled," she wrote in the essay. "Season 2 would be my worst. I didn't know what Daenerys was doing. If I am truly being honest, every minute of every day I thought I was going to die."
Luckily the Mother of Dragons did survive them both, and went on to found the organization SameYou. It helps those recovering from brain-related injuries and strokes find treatment.
She now has an 'armor of sorts' through the pandemic
In an interview with Time for TIME100 Talks, Clarke talked about a few things, one being how her past health experiences affected her current way of thinking about the pandemic. She noted that she now has an "armor of sorts" that comes with nearly dying. 
"When you personally come very close to dying—which I did twice—it brings into light a conversation which you have with yourself which goes to the tune of: appreciation for the things you have in your life, thanks for the people who are here," Clarke stated. 
She also shared that losing her father in 2016 was one of the most "profound" sad moments in her life, and added more perspective. Clarke said that between her own health issues and that loss, she really took into account the "fragility" of life. It had her "taking stock of what you have and needing less."
What can come out of this is the knowledge that this stuff we place so much importance on the, the things, the materialistic things, take a backseat. When you feel bad, when you feel low, when you feel sad, when you feel scared—I think there's a societal setup for you to grab for more to fix it, to kind of cover it. When really what you need is to strip it back and be introspective and reflective where possible. That's the thing that's going to last you for the rest of your life.
Clarke also noted the "collective grief" in the world right now because of COVID-19.
Clarke's organization set up virtual clinics for those recovering from brain surgery during the pandemic
With her charity, SameYou, COVID-19 has impacted the care for those with brain injuries as well. Because of the pandemic, a lot of these patients have to come home sooner than normal, resulting in care and treatment beginning sooner in their medical timelines. So they've set up virtual clinics to help with that as well.
"My heart was bleeding for all the people who weren't able to get what I was able to get," Clarke said. "COVID has paradoxically been quite an incredible moment for us to really assess that properly and see: how are the ways, during a global pandemic, can we reach out and make people not feel alone?"
She shared that the pandemic adds more stressors on these patients, and so making anything easier for them right now, through her charity and anyway she can, is a must. 
RELATED: Daenerys Targaryen's Ending Would Have Made a Little More Sense With These Deleted 'Game of Thrones' Scenes