Travel & Tourism
Whether you're splashing out on the fancy stuff or absolutely skint, we've got you.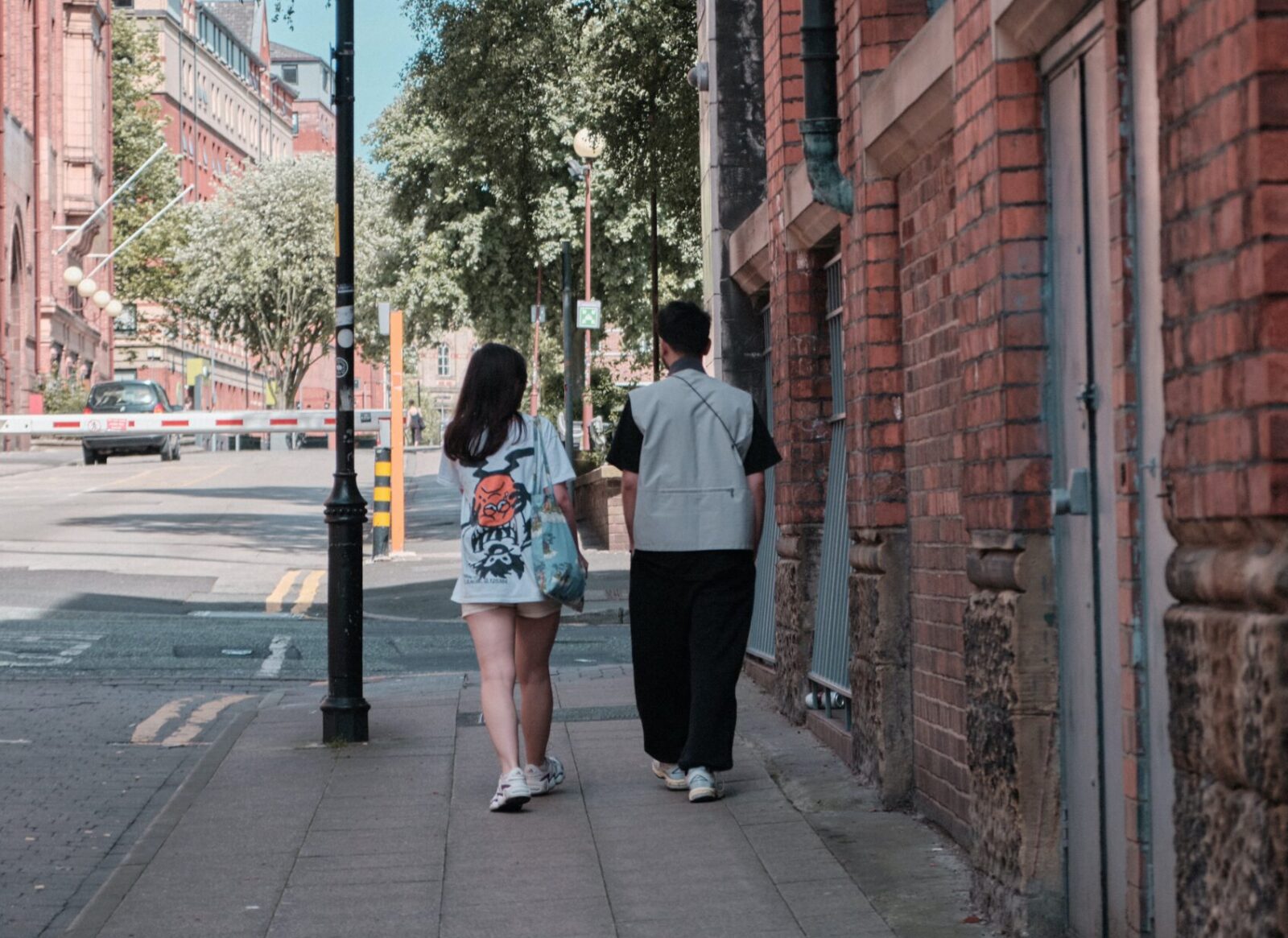 Valentine's Day is fast approaching, and if you like to celebrate with your loved ones then you're probably scrambling around for ideas in Manchester.
You might be getting ready for a night out with friends, to shower your other half with affection, or even marking the occasion with family.
Whatever your situation, and whoever you're spending 14 February with, we've got a perfect day out in mind for you – whatever you're in to.
And even if you're really not arsed about Valentine's Day, you can bookmark this for future date inspiration.
Keep reading for five perfect date days around Greater Manchester, from where to go for food to where to hotel inspiration if you want to make a night of it.
For those who love an activity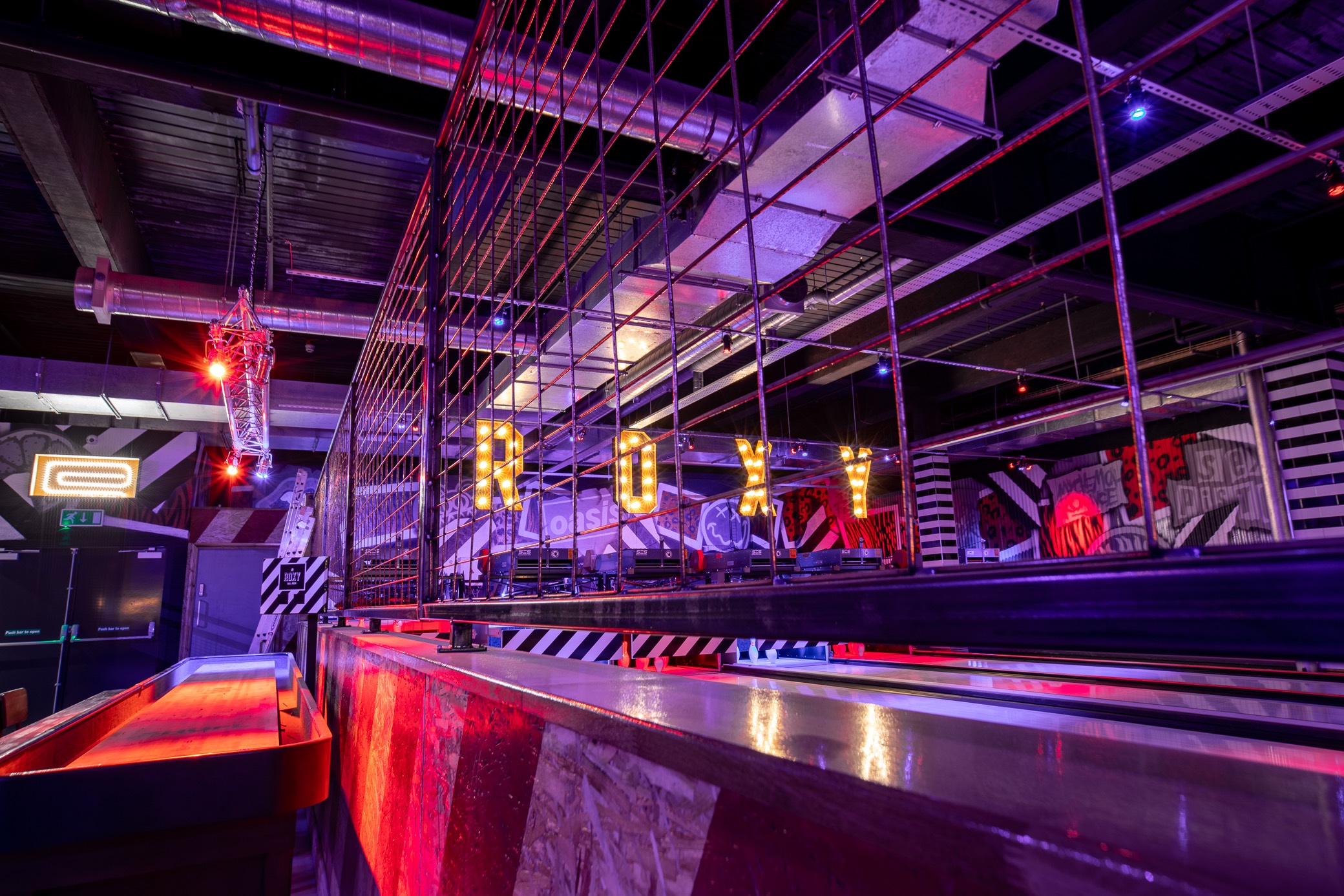 It's not all about being wined and dined – some of us would rather get stuck in, get a bit competitive, and have a laugh.
There are competitive gaming experiences popping up all over Manchester (you can see a full list here) that are perfect for Valentine's Day.
What to do: Head to Roxy Ball Room (there's one on Deansgate, but the site at the Arndale is our favourite) for an afternoon of bowling, ping-pong, shuffleboard, arcade games and even Crazy Pool. It's rock and roll vibes with a healthy dose of competitive spirit.
Where to drink: Open through until the early hours, NQ64 is a graffiti-splattered, late-night Northern Quarter bar with retro arcade games, old-school consoles, and gaming-inspired cocktails.
Where to eat: There's a newcomer in town that should fit the bill – Calcio has opened (also in the Northern Quarter, so minimal walking), bringing retro games and live sport to town. The kitchen is run by What's Your Beef, so expect glorious burgers, hot dogs, wings and loaded fries.
Where to sleep: Seeing as your entire date has been based in and around the Northern Quarter, you might as well kip there too – head over to Native, the stunning aparthotel in Ducie Street Warehouse. The bonus is that you have your own little apartment for the night, so you can whip out the playing cards and keep fuelling your activity obsession.
For those who love to get dressed up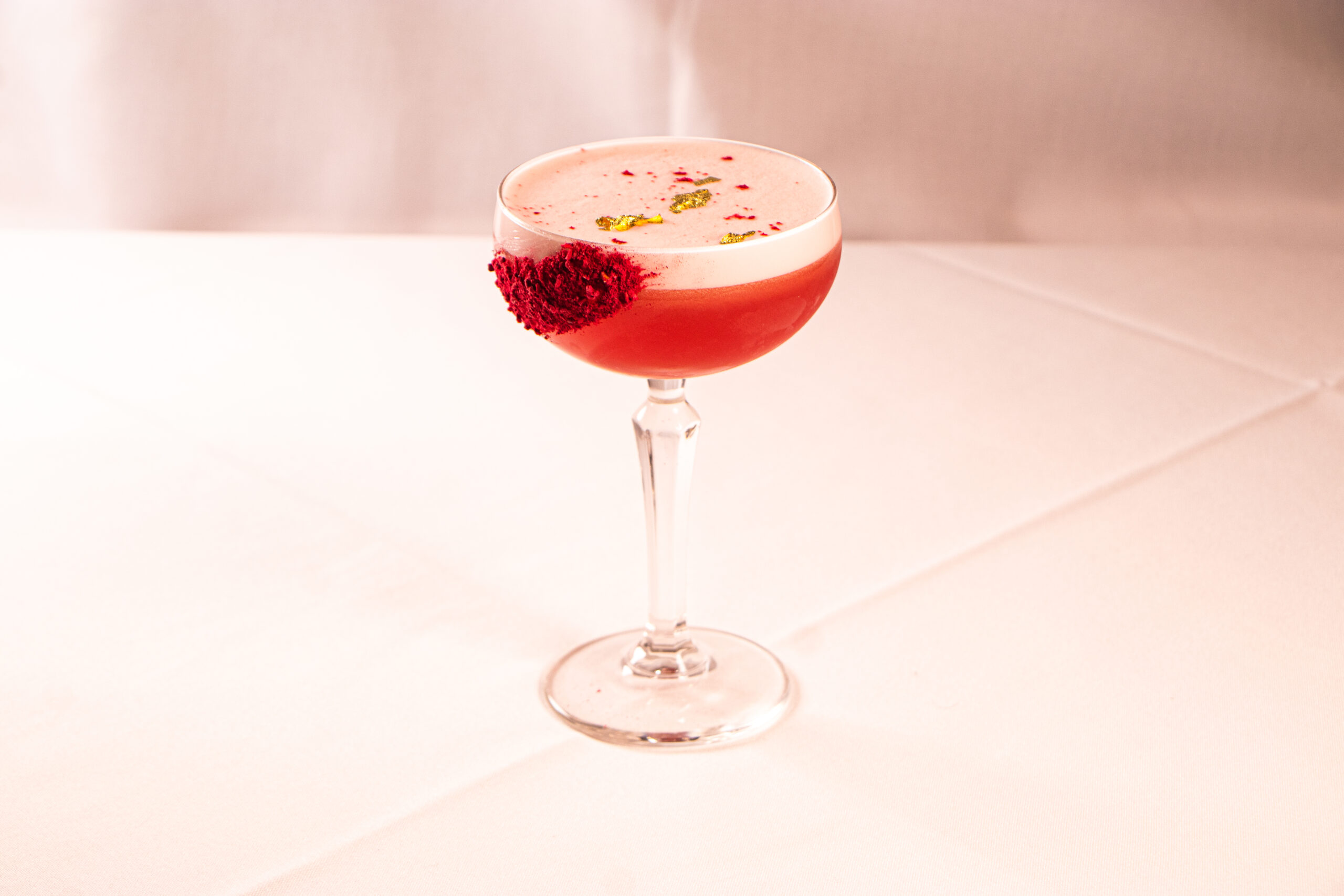 Valentine's Day is a special occasion, so it's a lovely excuse to whip out the glad rags, slap on a face of make-up and play princess for the day.
Despite its sometimes-rough and ready appearance, Manchester has got plenty of glamour going on.
What to do: We'd love to suggest a day spent at Soho House, but it's not open yet – so you can while away a few hours in the shopping hotspots around town. There are the lovely boutiques around King Street, or you can hibernate inside Harvey Nichols and Selfridges in the heart of Manchester – which both helpfully have champagne bars inside, serving a special San Valentino cocktail for Valentine's Day.
Where to drink: For the best views in town, it's got to be the beautiful 20 Stories. Have a cocktail or a glass of fizz on the roof terrace (it's heated) and take in the Manchester skyline.
Where to eat: You don't want to waste all the effort you spent getting ready, and one of the places to be seen is The Ivy, which has one of the most decadent interiors in town – though you'll be spoilt for choice in Spinningfields. Other front-runners include Australasia, Rosso, and Tattu.
Where to sleep: King Street Townhouse, obviously – it has a rooftop pool that is always all over Instagram, a pretty special place to visit even with its view of Manchester Town Hall currently slightly marred by scaffolding.
For those who love live music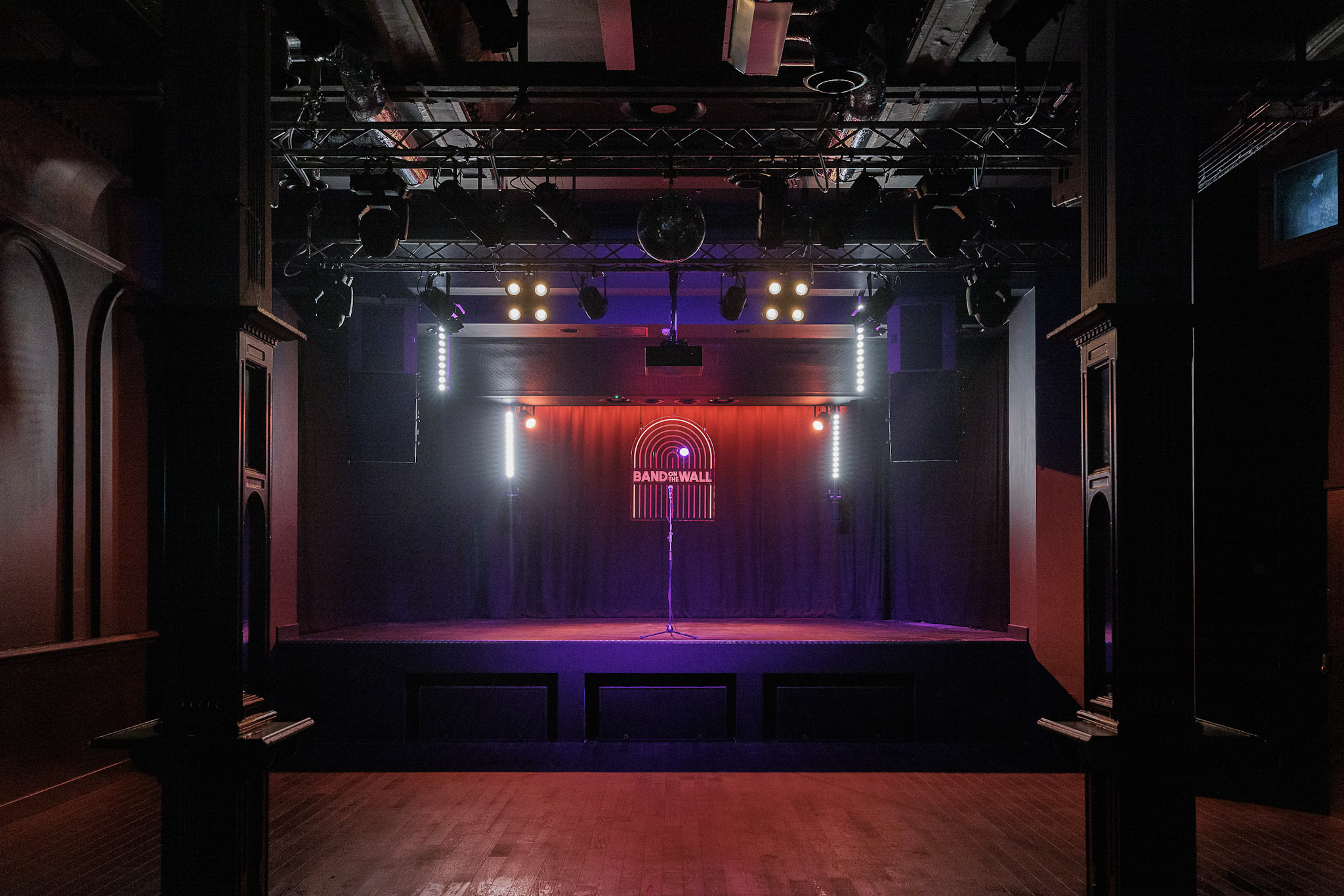 This is really what Manchester does best, and a lot of us would find a night of live music the perfect Valentine's Day – or date at any time of year.
This is how to nail a day out if you're with a music lover.
What to do: There are loads of grassroots music venues around town – look for gig tickets for Band on the Wall, which recently underwent a huge upgrade. Nearby, you'll also find Night & Day Cafe, Gullivers, and Matt & Phreds Jazz Cafe.
Where to drink: Ramona and The Firehouse is famous for its margaritas, and for its free late-night entertainment. Grab a drink and prepare to watch their talented artists dance it out on the runway.
Where to eat: Assuming you opt for Band on the Wall, Mackie Mayor is an ideal pre-gig dinner spot – it's right next door. There are dozens of brilliant food and drink operators crammed under one roof, and it's a properly stunning location to dine in too.
Where to sleep: Music runs through the heart of the new-ish Brewdog Hotel in the city centre. Each room comes with a record player and an acoustic guitar, and they'll even hand you a pint at the check-in desk. Ideal.
For those who are absolutely skint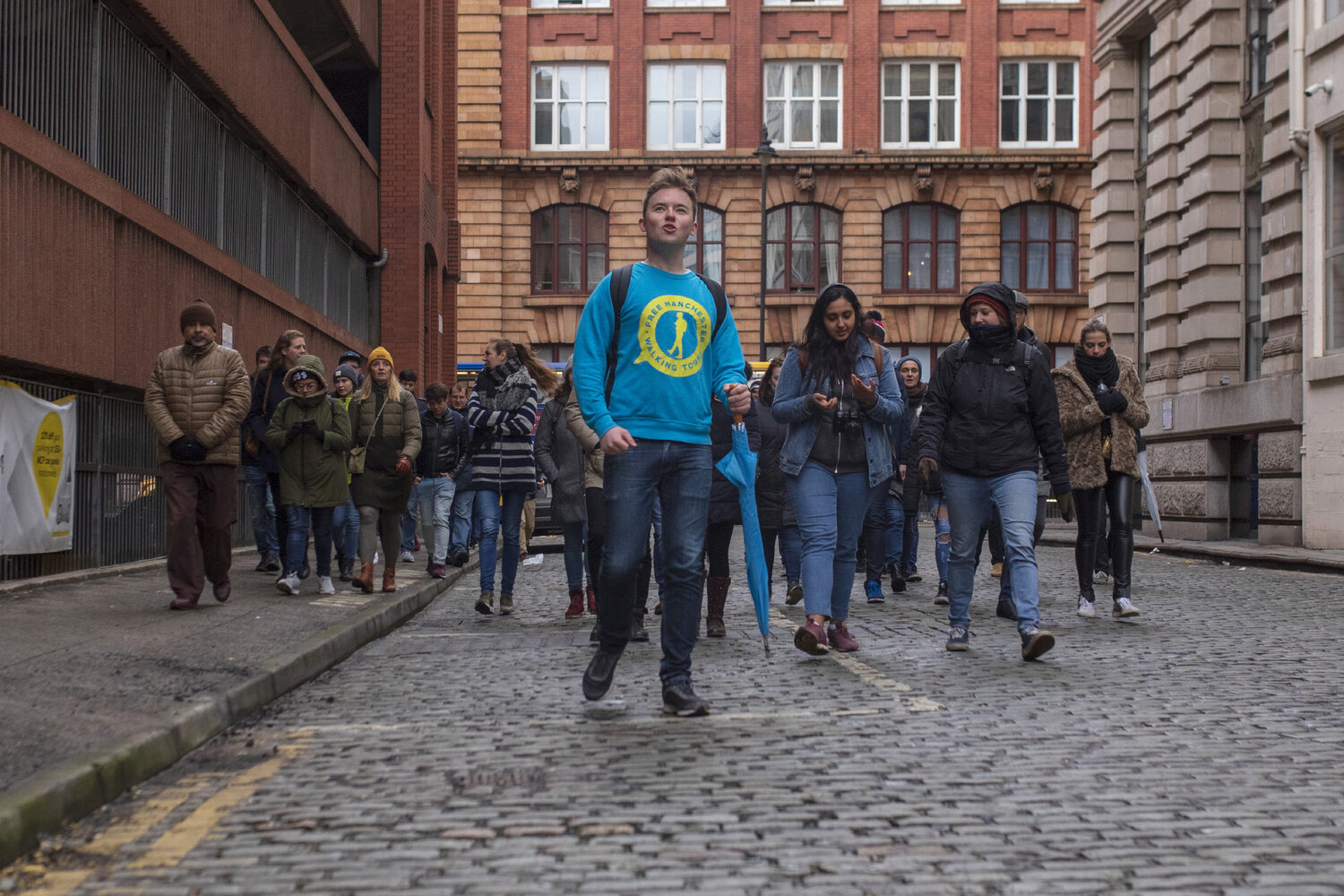 This time of year is brutal for our finances at the best of time, but the cost of living crisis is making it even worse.
Thankfully, there's loads you can do around Manchester without spending a fortune this Valentine's Day.
What to do: Even if you live here, we can't recommend taking a walking tour of the city enough – there'll be so much you don't know about Manchester. This company – Free Manchester Walking Tours – are some of the best, and you just pay what you can at the end. There are also loads of galleries and museums that are free to visit.
Where to drink: For the cheapest pint in town, it still has to be Sinclairs Oyster Bar in Exchange Square. Phones and swearing are totally barred (don't even try it) – just grab a pint for a couple of quid and get cosy in this incredibly old-school boozer.
Where to eat: Here's a right gem for you – the underground wine cavern that is Corbieres does free pizza with any drink purchased, Tuesday-Friday 4.30pm to 7.30pm. Or you can check out our list of restaurant deals rolling into February here.
Where to sleep: Probably at home, in your own bed, if you're on that much of a budger – but there are usually fairly affordable deals to be found around town, like at the new Wilde Aparthotel. Just avoid The Britannia, whatever you do.
For those who love to escape the city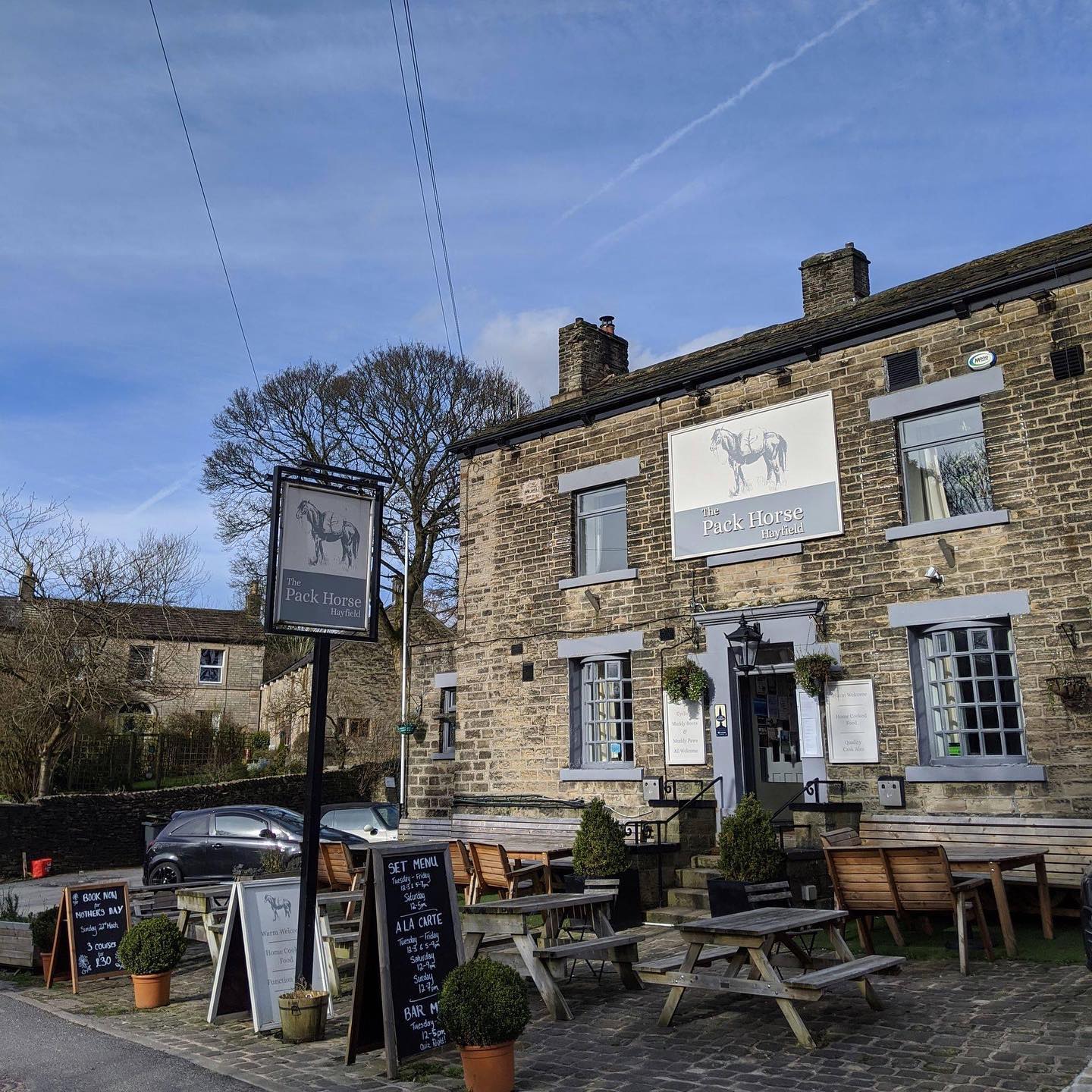 Had enough of Manchester? Weirdo.
But no, on a serious note, one of the best things about living in the north west is all the countryside that surrounds us, from the Saddleworth Moors to the Peak District to the Lake District. So let's hit the road.
What to do: Put on your hiking gear and get the train out to Glossop. It's only a quick journey but you'll find yourself right on the edge of the Peak District, where loads of walks will unfold in front of you.
Where to drink: Pubs, obviously. The highlights in Old Glossop include the lovely pub The Bull's Head, and brewery taproom Distant Hills. Or you can head into Glossop a bit further and take a trip to Harvey Leonard's, a wine and ale bar in the old Conservative Club.
Where to eat: There's modern pub grub at The Oak Wood, but if you can face the trip across to Hayfield, The Pack Horse is easily one of the best gastropubs in the country. Don't just take our word for it…
Where to sleep: The Pack Horse sadly doesn't have room, but they have rounded up some brilliant Airbnbs in the area – what could be more romantic than a cosy fireside night in a riverside cottage, or a converted barn? Sold.
Featured image: Unsplash
Travel & Tourism
Cruel irony as beautiful country pub is named one of the UK's best – two days after it closed for good

Daisy Jackson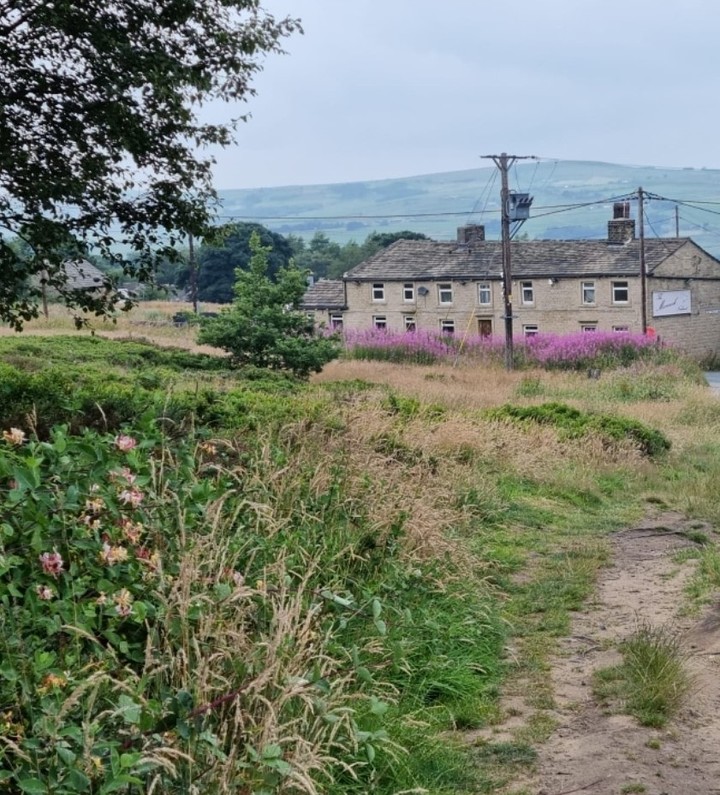 One of the north's most beautiful country pubs has been crowned as one of the best gastropubs in the country – but the news came just as it closed for good.
In a bittersweet turn of events, the Moorcock Inn – just half an hour from Manchester – received a nod from the prestigious Top 50 Gastropubs, which took place on the same weekend that the pub shut down.
While the other winners on the list were celebrating their accolades, The Moorcock staff were throwing one final farewell party in their windswept corner of Norland Moor.
The cosy Sowerby Bridge restaurant, famed for its local and wild ingredients, announced its closure with an emotional statement last spring but saw out the rest of 2022.
Owners Aimee Turford and Alisdair Brooke-Taylor wrote that the decision to shutter The Moorcock Inn was prompted by the end of their five-year lease, as well as the 'unstable world' of rising costs, supply issues and 'looming recession'.
In the end, the raft of awards and critical acclaim it has earned over its years wasn't enough to keep the business afloat.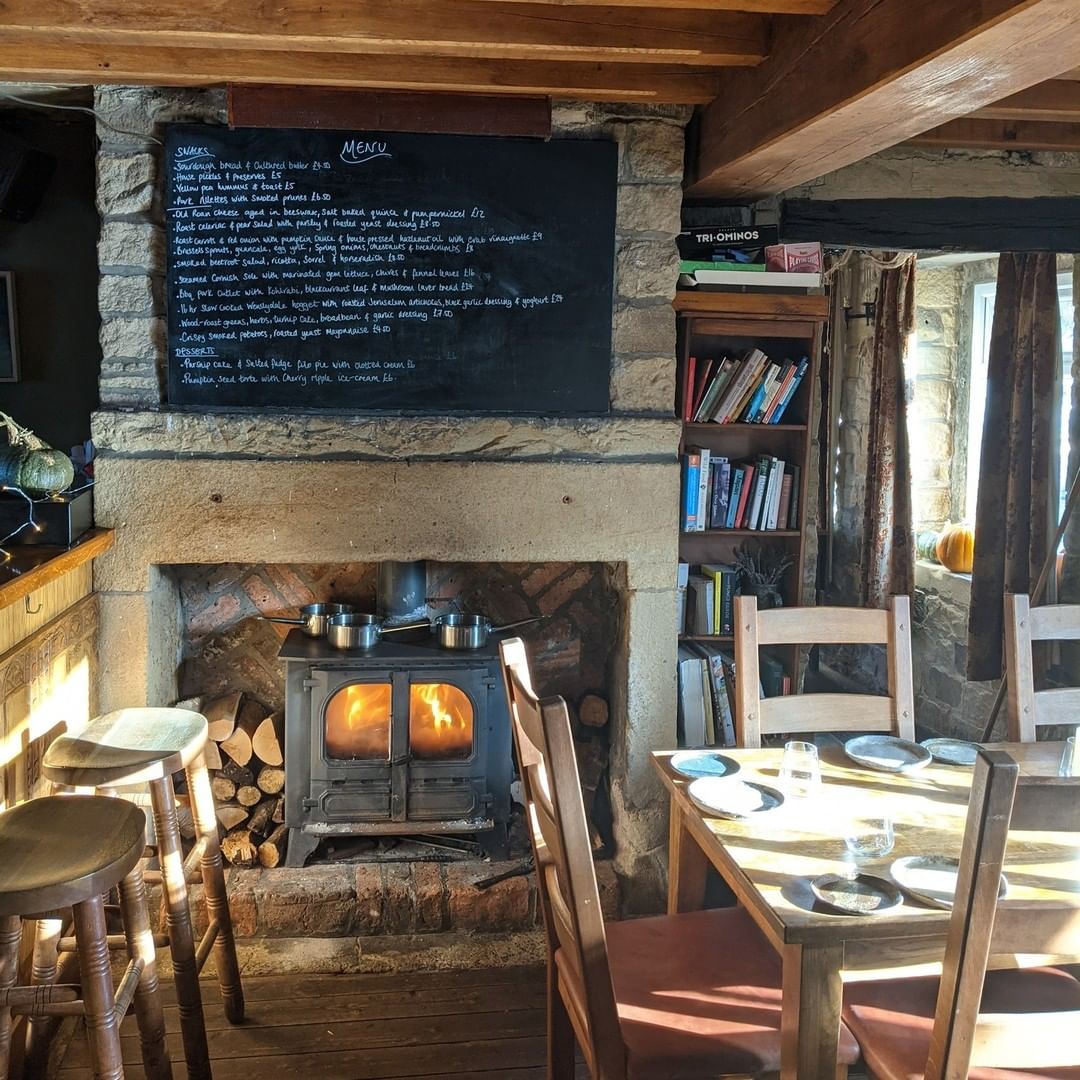 It finally closed down last week, just as the Top 50 Gastropubs named it as the 21st-best pub in the country.
The platform said: "Unfortunately the pub has had to close its doors just days before the list announcement, but read all about it below.
"The pub offers an ever-evolving seasonal menu alongside views over West Yorkshire's Ryburn Valley and is an all-round charmer of a gastropub."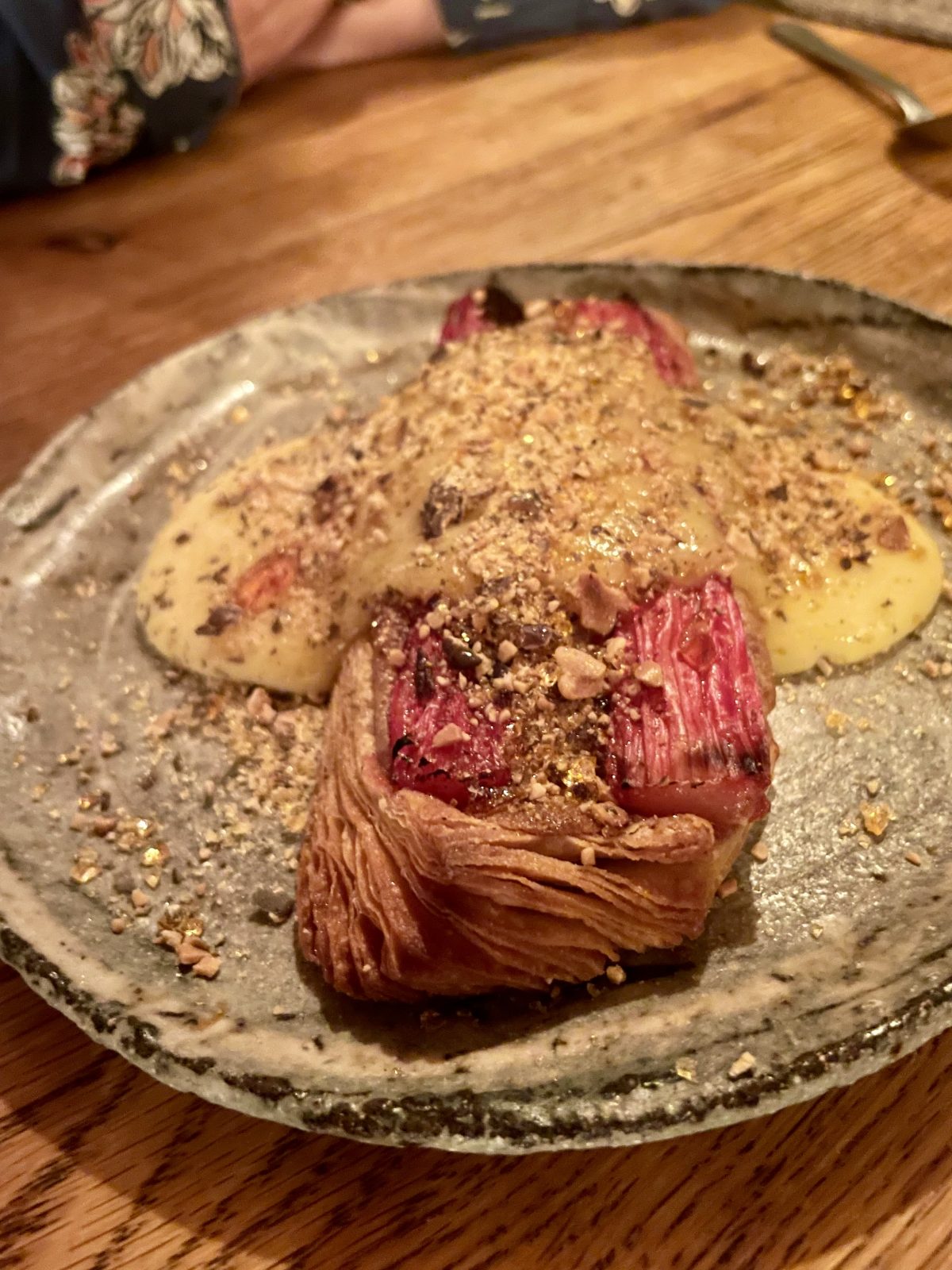 Upon reviewing The Moorcock Inn, our food and drink editor found the venue to be full of surprises and warmth, from the outdoor barbecue where a chef cooked meat over coals in a blizzard to the snug bar itself showcasing an extensive drinks selection.
She wrote: "Let's just say, the locals here are blessed."
Our review of The Moorcock Inn's food offering celebrated crispy potatoes served split in a heap of small dish of yeasty mayonnaise, a whole charcoaled flounder smeared in butter, and crispy pig tails with apple sauce and artichoke.
Read more
The restaurant was famed for its nose-to-tail ethos, from the butchering and dry-aging taking place on site to the homegrown vegetables to the handmade crockery.
The Manc's review concluded: "This is a glorious pub, serving glorious food. This new offering feels wonderfully relaxed, combining the best of both restaurant and bar menus. We completely see what all the fuss is about."
The Moorcock Inn was one of the greats and will be sorely missed – but at least it got to go out on a high.
Featured image: The Moorcock Inn
Travel & Tourism
Northern Belle in Manchester – one of the world's most luxurious trains with £440 tickets and seven-course dinners on board

Daisy Jackson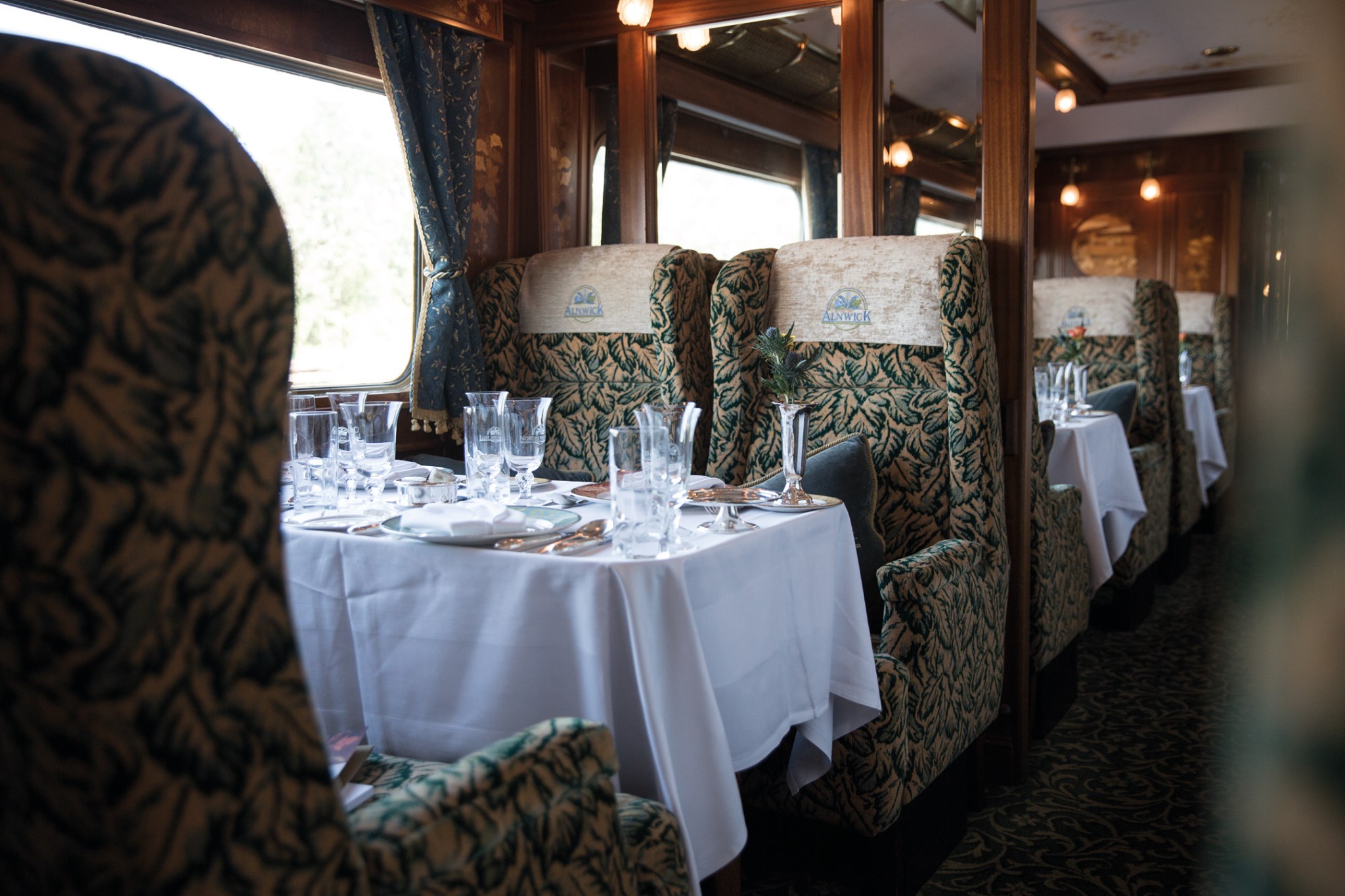 A luxury train journey costing £440 per ticket, where passengers walk a red carpet to board, will depart from Manchester this year.
A ride on board the Northern Belle often includes a seven-course dinner, champagne, and on-board entertainment.
The prestigious train, rated by Conde Nast as one of the top 10 in the world, has seven Pullman carriages, each one decorated by master craftsmen in a 1930s-style.
It's a seriously luxurious experience, with tickets costing anywhere between £295 and £695 per person – which, to be fair, isn't even that much more than a last-minute ticket on an Avanti train to London…
Trips promise to take in some of the most scenic stretches of Britain's railways.
The Spirit of Travel lunch departs from Manchester Victoria and snakes its way past Rochdale, Hebden Bridge and Brighouse.
On board, passengers sink into plush armchairs with crisp white tablecloths on the tables between them.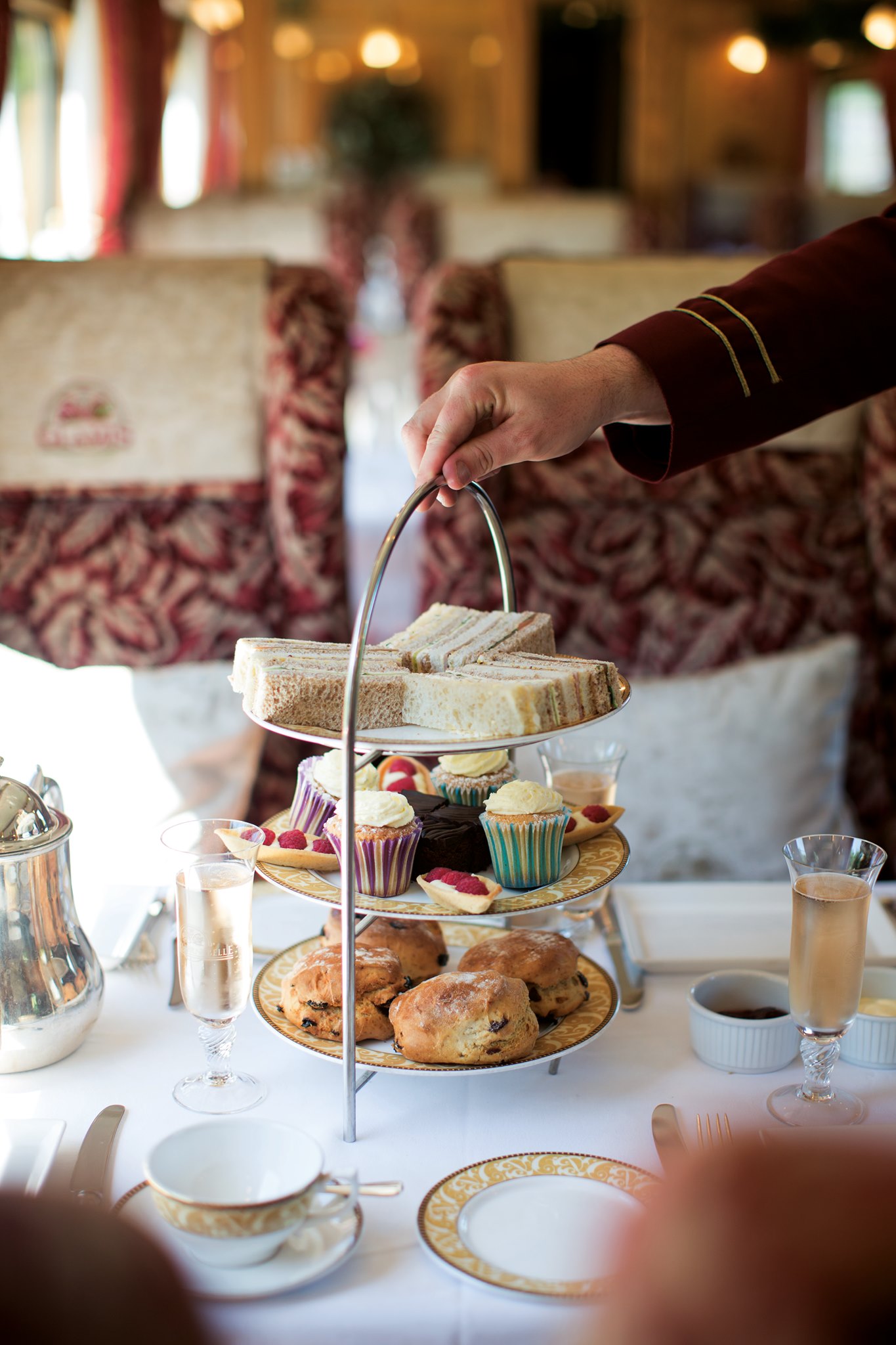 Within minutes, liveried stewards crack open the champagne and guests get a chance to browse the menu created by celebrated chef Matthew Green.
As passengers are whisked through the British countryside, seven fine dining courses are served to their tables, alongside complementary fine wine chosen by Northern Belle's own sommelier.
Condé Nast Traveller magazine named it in the top 10 train journeys in the world, beating the iconic Flying Scotsman.
They wrote: "It's all about the food – and the scenery, but mostly about the food – on this lovingly-restored train which zig-zags its way across the countryside.
"The meal services are exquisite, offering fine dining crafted mostly from UK suppliers so you can enjoy classic British fare as the heaths, meadows and dales roll on by."
Read more
There are two different journeys on the Northern Belle that will depart from Manchester Victoria in the coming months.
One is the aforementioned The Spirit of Travel Lunch on Friday 21 April, priced at £375 per passenger.
Then on the same day is the Laurent-Perrier Champagne Lunch, with a menu from Matthew Green again but with Laurent Perrier champagne served to couples on board.
Northern Belle's website says: "So relax in your elegant surroundings and gaze out the picture window, watching the passing scenery unfold and contemplating the gastronomic journey ahead."
Viral train enthusiast Francis Bourgeois recently rode on board the Northern Belle, sharing his experience to his massive social media audience.
He showed off the full menu as well as all the treats passengers are given in the goody bag included in the price.
You can browse Northern Belle's upcoming journeys and book your tickets here.
Featured image: Northern Belle