Fun Spot is a leading designer of indoor leisure parks around the world, delivering fun experiences with trampolines, climbing walls, ropes courses, Clip 'n Climb, indoor playgrounds, ninja courses and more.
Fun Spot has nearly 50 years of experience as an expert in the leisure industry. It already has a strong footprint in Europe, the Middle East and Africa (EMEA). But now the company is expanding its offer in this market with the creation of a dedicated sales organisation, Fun Spot EMEA.
Blooloop spoke to Bill Wild, CEO of Fun Spot, Gina MacKay, Architectural Project Manager at Fun Spot and Antonio Pirruccio, COO of EP Centers, about this new venture and what it means for the company and its clients.
The Fun Spot story
Fun Spot began as a small shop in Hartwell, Georgia, USA, producing backyard trampolines. Since then, it has grown to become a world leader in trampoline design and manufacturing. Bill Wild talks more about the company's growth:
"Fun Spot originated as a major supplier of backyard and exercise trampolines. For almost 50 years the company has been the expert in trampoline fabrication. From the beginning, it fabricated its own trampoline fabric, woven in Hartwell, Georgia. And in fact, we still weave our own trampoline fabric today.
"This expertise led to the birth of the first trampoline parks. Some folks who were interested in these types of facilities contacted Fun Spot as the expert. And so we opened up and built the first trampoline parks in the early 2000s."
"We have the ability to locally fabricate custom coloured trampoline fabrics, and other innovations such as trampoline mats and pads that glow under UV light, ninja courses, aerial ropes courses, zip lines and more. This has really propelled Fun Spot to be a global leader in design, fabrication and installation.
"In addition to this, Fun Spot had some early involvement in, and was the only manufacturer working to establish, the ASTM manufacturing standards. This cemented the company's place as a leader. Before, there were a lot of people making them at home. Establishing the ASTM standard was a way of raising the safety bar, in terms of what was being put into these facilities and trampolines."
The Fun Spot product
Fun Spot has built up a reputation as an industry leader over the past few decades and has clients across the globe. Talking about what makes people choose Fun Spot, Wild says it comes down to three factors. These are quality, safety and innovation.
"That's the three key components of our company. As the developer of the original trampoline parks and having been there during the birth of the industry, we've been the leader in innovation. We've honed the quality of our product. And we make safety a priority."
Attention to detail
We also spoke to Antonio Pirruccio, the European COO of EP Centers, about what makes Fun Spot's offer unique. EP Centers is Entre-Prises worldwide division dedicated to the design, construction and operation of leisure and climbing centres. This takes place under the brands Dock39, Climbat, Clip 'n Climb and Palacio de los Niños.
For Pirruccio, attention to quality is key. He says:
"Our experience of Fun Spot products is very good, particularly in terms of quality. For our retail business, the quality of the products is vital. And Fun Spot take great care about the details of each product.
"It is also easy to work with them to create a design, according to the concept of each individual. So, it is very flexible. We build up with them a great concept, and they can provide module products that fit. Often you lose some of the quality with a modular design. But Fun Spot is the only company I know that can provide the same quality and safety while offering a modular design.
"If you are a retailer and you need to create different concepts and have the ability to mix products to build up a multi-activity centre, that is ideal."
Founding member of IATP with nearly 50 years' experience
Gina Mackay works in design and project management for Fun Spot, taking into consideration the client's requirements and then working with the team to create a design. Following this, she also manages the whole project to completion.
Mackay believes that one of the main reasons clients continue to choose Fun Spot is the company's wealth of experience in the sector.
"Our main selling point is that we have almost 50 years of experience," she says. "No other company in this industry has that much experience in design and manufacturing. Plus, we also have good design capability. We have a big team of designers which means that we can produce high-quality 3D designs very quickly.
"A lot of thought goes into the work we do. Myself, I'm an architect, so I take into consideration the entire flow of the building. I'm not just worried about the actual attraction area, I take into consideration the reception areas, bathrooms, and even the café, and how it's going to work together.
"There is also our relentless pursuit of quality. For instance, all our equipment is manufactured to comply with all official standards around the world"
Fun Spot EMEA
Talking about the creation of Fun Spot EMEA, Mackay says that this will benefit both current and future clients:
"It will create more local access to the salespeople. We already have sales representatives in most of the countries in Europe. But having a dedicated team means that we can have a more hands-on approach and react to the needs of our customers more quickly. We need to be there to support our clients."
"The introduction of Fun Spot EMEA will speed up communication time, certainly. It will even improve production time. For instance, when we have customers who are on a tight deadline, the fact that we are in Europe versus being in the US will definitely be helpful.
"Production costs will also be lower, which means we can continue to be competitive in the market.
An international presence
Wild says the creation of Fun Spot EMEA will cement the company's global presence, as well as helping it to provide a truly customer-driven approach.
"EMEA is not new territory for Fun Spot," he says. "The company has had an international presence for many years, designing and building parks in over 50 countries worldwide. In addition to this, many of the parts are built in markets such as Great Britain and Europe."
"But, we wanted to establish a team located closer to the operator. One of the key reasons for this is because FECs have become more complex and diverse in design. So, it requires more hands-on consultation with local operators and officials. We want to ensure the local safety requirements are implemented.
"In addition to this, Fun Spot EMEA will ensure that the follow-up service and support are more efficient. Whenever we can have a sales or service organisation in a market, we want to do that. It's more efficient for everyone."
The importance of a customer-driven approach
This customer-driven approach underpins everything that Fun Spot does, says Wild:
"We have to be laser-focused on having our operators be profitable and happy. And so we've evolved to be able to do everything. Fun Spot does not just provide the products, we also consult with our customers on how they can have a profitable investment.
"We offer a complete turnkey solution for potential Park owners, from brand building and graphic design to POS systems, marketing, lighting operations and risk management. Plus maintenance and inspection programmes."
The process is very hands-on, we walk our customers through each step. If someone has a dream, then we have the process and options to get there
"The process is very hands-on, we walk our customers through each step. If someone has a dream, then we have the process and options to get there.
"Fun Spot also has a new training portal, which is critical for operations. For example, it allows our customers to do staff training all year long, using videos and tests. The turnover in these places is quite high, they tend to recruit a lot of young people. So keeping them trained and up to up to date on safety is critical.
"The company has morphed into so much more than just a supplier of equipment."
360-degree support
For clients, this level of support is what sets Fun Spot apart from the competition, says Pirruccio:
"The support is excellent. Fun Spot is not just a company that provides a product – it also provides 360-degree support. There is support with the design, support with creating the concept for the centre, and support with the set-up and installation of the products too. For me, I would say it is one of the top entertainment companies in the world."
"In addition to this, Fun Spot can match any type of concept, to adapt to any centre and also increase the value of the centre. As a retailer, the value of your product and your offering is key. And Fun Spot is one of the best companies when it comes to value for money.
"The products are well made, good looking and they work well. For us, this is a vital tool to increase turnover in our centres."
Keeping the customer happy
"A customer-driven approach is all that matters, really," says Mackay. "Because, if they weren't happy, then we wouldn't exist. Most of our clients come from referrals. And that makes us think that we're doing a great job. We have clients who say, 'I've been to this park and I found out that you made it, and I really like it.'
"We don't just deliver a project and say, 'okay, goodbye'. Fun Spot likes to communicate and to stay in touch. For instance, we have what we call the town hall meetings every Tuesday online, which has become like a podcast. We now have hundreds of people who connect and watch."
"I had a customer phone me the other day to show me how well a project is working and it's so nice to be able to continue with that relationship. We do offer a turnkey product. However, it's not just giving them the keys – we make sure that we maintain that relationship to ensure their success.
"Customers choose us for a quick ROI because of the quality. Maintenance is a big factor when you have things like trampolines and fun climbing. We know that what we install is going to last for a very long time.  So, the initial investment may be fairly high because our product is of good quality. But in the long run, it's definitely going to have a quicker return on your investment."
The ABEO Group
Fun Spot has been a part of the ABEO Group since 2018, alongside other leading active entertainment brands such as Clip 'n Climb. This means that it can offer more products and value to its customers.
"After becoming part of the wider ABEO family, we are in an even better position," says Mackay. "We can offer a full attraction park, with professional and fun climbing, and all the other products that companies under the ABEO umbrella create. Now, we even offer lockers and changing equipment."
Bill Wild agrees: "As part of the ABEO group of companies, we have the unique ability to bring multifaceted sales and support to customers with a world-class portfolio of products and services.
"This includes Clip 'n Climb fun climbing, quality sports equipment, bouldering walls, and more. All with a dedicated team to support the sportainment facilities in Europe."
A close relationship
Fun Spot EMEA aims to provide a more efficient and connected service for clients in the region. Mackay tells a little more about the support that Fun Spot offers to customers throughout a project:
"In terms of new projects, there is a very close relationship with the client throughout. We work through the design process until they're absolutely happy with the design and we can make as many changes as necessary."
"We are innovating all the time, creating new products. Since all our equipment is customizable, we can offer a "wow" effect design that fits perfectly to our client's building.
"We maintain contact with our client during the manufacturing process, as we need to make sure they are obtaining all the permits and preparing the building according to our requirements. Before this time, a site visit is usually arranged to create a building survey. Once their product is nearing completion, we also return on-site to provide safety and operations training.
"We create a really close relationship with the client and they become part of the Fun Spot family."
The rise of sportainment
Active entertainment, such as trampolining, fun climbing, bouldering, ninja courses and more, is a trend that has been growing rapidly in the attractions sector for some years now. Talking about the appeal of sportainment, Wild says:
"It's a great way to stay physically active and still have fun. Because people love sports but they also love having fun. Sportainment is just such a great way to bring people together, particularly families, and to allow them to enjoy a healthy activity."
"Now, there are so many ways to enjoy active play for the entire family. From trampolining to fun climbing and more. Plus there are new interactive products, for instance, those with augmented and virtual reality features.
"People get to experience this fun new tech that encourages physical activity. It gets families off the couch and into a healthier lifestyle while having fun and being entertained."
"Now, people perhaps don't have as much time to spend with their family, with their children," says Pirruccio. "I think that the reason sportainment is so popular is that it offers a chance to spend some quality time together, in an enjoyable and healthy way.
"This is why we have seen a lot of growth in the active entertainment sector in recent years, with more operators adding things like multi-activity centres to places like shopping malls and leisure destinations."
Trends in active entertainment
As a leader in the active entertainment sector, it is important for Fun Spot to stay ahead of the trends.
"The trends move fast," says Wild. "Right now, we are seeing more interactive features coming in. These complement the traditional play experiences and they are booming. It is certainly the way to go to add to your facilities.
"There is also a trend for catering to multiple age groups, allowing them to enjoy active play together. For instance, as a family. Often, this means adding some virtual reality type features for the older customers as well as playground areas for toddlers, all under one roof."
"Fun climbing is huge right now too. It is just a great thing to do for adults and kids. With climbing rising in popularity, fun climbing introduces the experience to people who might be intimidated by big climbing gyms. They can go in, have fun with climbing and be safe.
"These features, when added to trampoline parks and multi-activity centres, are great combinations. It's this innovation and evolution that keeps customers coming back, month after month.
"So, multi-activity centres are really the top trend now and we're at the forefront of it."
Multi-use centres
Multi-activity centres keep the guests happy, but they also keep the operator happy too, driving traffic and helping them to compete.
"One of the main reasons to add a multi-activity centre to somewhere like a mall is to have a traffic driver, to increase the number of people coming in," says Pirruccio. "The traditional retail models are not so popular now. There is a lot of competition and also there are things like online shopping. So operators need to offer something different."
Adding a multi-activity centre allows operators to provide something more, to engage more customers and also to keep them coming back
"We also saw the visitor figures for retail locations drop a lot as a result of the pandemic, and so offering something new and fun like an activity centre is a way of getting customers to return.
"This is a booming market, certainly. If you look at the attendance for retail locations such as malls, places that offer more than the standard model have an increase in footfall. Adding a multi-activity centre allows operators to provide something more, to engage more customers and also to keep them coming back."
Fun Spot and COVID-19
FECs and activity centres have been hit hard by the global pandemic. However, as centres begin to reopen, there is evidence of a returning demand from guests for fun activities. Provided that operators can build trust and demonstrate their commitment to health and safety.
"It has had a major impact on our industry," says Wild on coronavirus. "It's put facilities out of business or made their operations very difficult. We do see, however, that there is still an overwhelming demand from families who want to keep active. People want to enjoy family birthday parties and socialise with other like-minded people."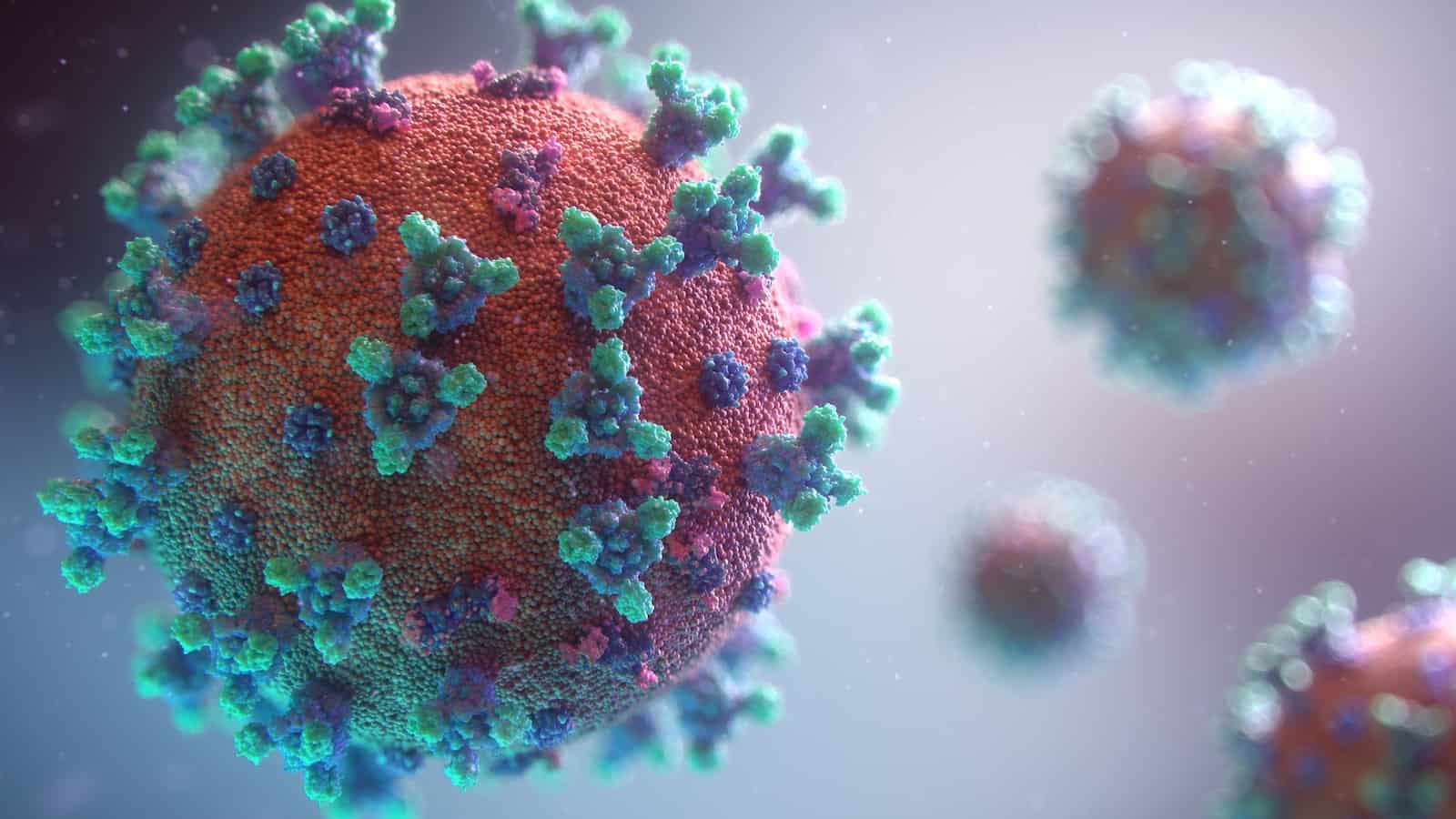 "When a place opens up, of course, they're restricted in their capacity, but that capacity is reached in minutes. There is certainly still a demand, so we feel positive as operators begin to recover.
"It is vital that cleaning protocols and innovative products get implemented to ensure these environments. The guest's health and wellbeing are key. We see this as an area of growth as companies pivot to offer cleaning services and products. That's part of our package now too, offering these services to help operators keep their facilities hygienic.
"I think in the long term, these heightened procedures will stay in place and have to be promoted to the market."
What is next for Fun Spot?
As the company celebrates a new chapter with the creation of Fun Spot EMEA, Bill Wild says it will continue to innovate and evolve, ensuring that it adds value and drives revenue for its clients:
"We certainly want to continue to be the leader in this evolving industry. And I think by increasing our value-added services, we're doing that.
"What keeps us going is families enjoying active play. So, that that's our culture, that's what we want to see continue. These value-added services and partnerships, for instance with VR studios, mean that we can stay on top of the trends."
"Fun Spot is working with Samurai, a leader of branded merchandise, and now we also have an exclusive partnership with SUMBA to co-develop a risk management and training tool. This will streamline risk management, equipment maintenance, cleaning and training into one cost-effective platform.
"That's certainly critical for operators going forward, cost-effective platforms. We believe we offer those and we'll continue to do so."
The power of active entertainment 
"Fun Spot is a team of passionate industry professionals, many of whom are FEC operators," says Wild. "Being a partner to our operators is what will keep us at the forefront. That is what drives us to keep innovating.
"We want to see people have fun, to see families exercise and be entertained. And also, we want to see our partners and our operators make money and be profitable."
"As these operators are building facilities that have multiple features, whether it's sports or retail, adding some active entertainment helps them. The future of the industry is strong. I believe, and we as industry people believe, that people want to be active. We truly believe in the power of sports, activity and play to make people happy and to drive ROI."