Genshin Impact is a brand new, open-world adventure RPG from miHoYo. While it is a free-to-play title, it does have a lot of microtransactions and "gacha" mechanics — things that'll probably cause you some concerns.
Still, you could continue onwards with the journey without spending a dime, although be forewarned that it can be quite grindy and tedious. In any case, here's our guides and features hub to help you out.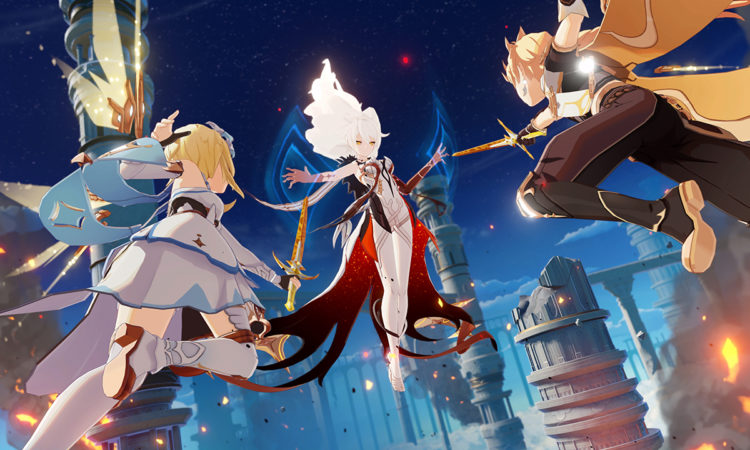 Genshin Impact: Guides and features hub
The anti-cheat problem – Genshin Impact had an extremely aggressive anti-cheat software that continued to run even after the game was closed. Thankfully, it seems to have been tweaked after fan backlash.
Beginner's guide and exploration tips – You're probably just starting your adventure in Genshin Impact's world of Tevyat. Here are some tips for newbie adventurers.
Character leveling and EXP Boosts, and Adventure Ranks – There are several factors to take note of while you're leveling in the campaign. It's not just the level of your characters, but also your Adventure Rank (which opens up more quests).
Statues of the Seven – These statues not only act as fast travel points for teleportation, but they also let you improve the capabilities of characters.
Cooking and healing items – Cooking will become an important fixture during your journey since it becomes a primary method of healing.
Combat and elemental abilities – Every character in the game has their own abilities and elemental focus. Likewise, there are additional procs whenever you chain elemental status effects.
Microtransactions, Wishes, and currencies – You're bound to get a slight migraine just looking at all the microtransactions in Genshin Impact, as well as the currencies involved. Here's a guide to help you sort things out if ever you feel like making a purchase.
Progression and unlockables – There are several menus and panels for you to look into while you're progressing through the campaign. Many of these provide additional rewards that would aid you down the line.
---
Genshin Impact is a free-to-play game with lots of microtransactions. If you want to check it out, you can download the client from the official website.