Backpackers walking through a world famous beauty spot were horrified to discover a bear feasting on human remains near a campsite.
The hikers made the grisly discovery as they strolled through the Great Smoky Mountains National Park, Knoxville News Sentinel reported. They spotted an empty tent at backcountry campsite 82, near the Hazel Creek Trail.
As they looked further across the creek, they spotted a black bear scavenging near what they thought was a body. In a desperate bid to raise the alarm, the walkers left the area until they could find a spot with a cell phone signal and called for help.
Rangers and wildlife experts scrambled to the scene shortly after midnight on Friday where they found the bear eating the remains of a man.
Newsweek subscription offers >
The bear was killed and the dead man has now been identified as 43-year-old Patrick Madura of Elgin, Illinois.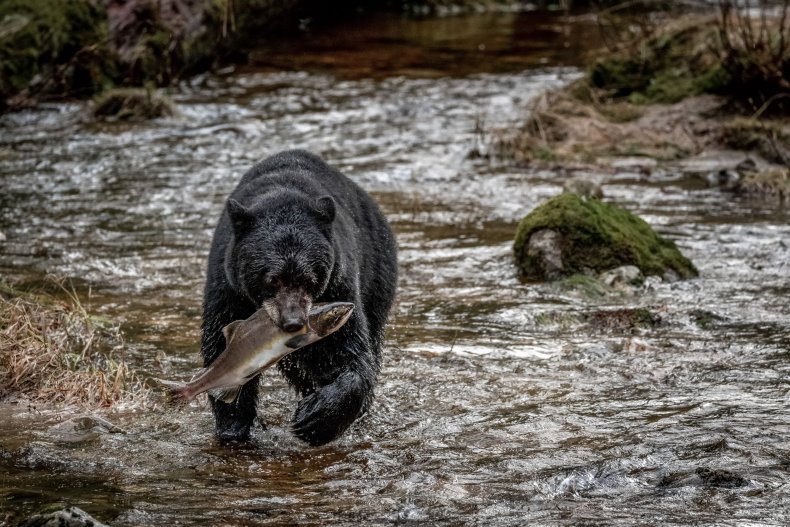 Newsweek subscription offers >
The Great Smoky Mountains National Park straddles the Tennessee and North Carolina border. Attracting visitors from all over the world, it is America's most visited park and boasts mountains, waterfalls and endless nature trails.
The National Park Service (NPS) says on its website that the backcountry, where the incident occurred, is managed as a natural area and hikers are told on the website to beware of swollen streams, bridge washouts and downed trees.
There is also a warning on the website about the estimated 1,500 black bears thought to be roaming around the vast country park.
The NPS says: "Great Smoky Mountains National Park is one of the largest protected areas in the eastern United States where black bears can live in wild, natural surroundings.
"Bears in the park are wild and their behavior can be unpredictable. Although extremely rare, attacks on humans have occurred, inflicting serious injuries and death. Treat bear encounters with extreme caution."
Park officials said they have not yet established Madura's cause of death and an investigation into the incident is continuing.
Officials said campsite 82 will remain closed until further notice and that Hazel Creek Trail is also closed between Cold Springs Gap Trail and Welch Ridge Trail.
Experts say black bear attacks are rare but last month a woman was killed in Saskatchewan, Canada, while she was chatting on the phone to her father. It was the first fatal attack in Saskatchewan since 1983.
The woman, 44-year-old Stephanie Blais, was staying at her family's cabin on McKie Lake, north of Buffalo Narrows, with her husband, Chris, and two children when she was attacked by the bear.