James Hinchcliffe is one of the IndyCar drivers showcasing cars up for auction. (Photo courtesy of Dream Digital)
The basement of the Indianapolis Motor Speedway Museum is jam-packed with hundreds of vehicles—some in pristine condition—that never go on display. But as the facility looks to upgrade its collection, dozens of those cars are going on the auction block.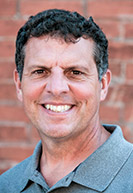 The museum, near the south entrance to the speedway off West 16th Street, has already sold 14 vehicles—mostly early 20th century roadsters and Ford Model T's that were not race cars—since mid-May, generating about $320,000.
Upward of 70 cars are expected to be sold through the end of 2021, with proceeds to be reinvested in the upkeep of the museum's remaining vehicles and to acquire new memorabilia.
At the moment, a 1939 Bantam roadster purchased by the Indianapolis Motor Speedway Foundation in 1967 is on the block, with bids accepted until 3:25 p.m. Friday. On Wednesday morning, the car had eight bids and stood at $6,000.
"We think this can be a $1 million exercise between the end of this year and next year," said Bill Oesterle, a board member who is serving as the museum's interim president. "We have a world-class collection—truly unique across the world—and we can use those dollars to take care of this collection and to add to it."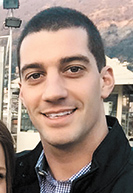 Oesterle, CEO of local tech firm tMap LLC and a founder of Angie's List, said the funds will go a long way in helping the museum further its mission of highlighting the history of the speedway and its drivers.
The museum, through the Indianapolis Motor Speedway Foundation Inc., had revenue in 2019 of $4.75 million—up from $4.1 million a year prior.
To sell the cars, the IMS Museum has partnered with San Francisco-based online auction site Bring a Trailer, which has more than 145,000 registered users. The platform uses a variety of media to share information about the vehicles available, including photos and videos.
In fact, several cars from the IMS collection have been showcased by current and former IndyCar drivers, including James Hinchcliffe and Ed Carpenter.
And the listing for the Bantam roadster includes a video featuring three-time Indianapolis 500 winner Johnny Rutherford describing the vehicle—"It's a fun car," he says—and piloting it around the infield.

"We see this as a terrific opportunity to do something new and innovative," said Howard Swig, head of auctions for Bring a Trailer. "In general, there is a heightened level of interest whenever there is a sale from something like a private collection or a museum … especially with an entity like the IMS museum. It's something that is very much desired."
Among the cars already sold was a 1907 Franklin Model G, a four-passenger touring model the Speedway Foundation purchased in 1961. The auction listing said then-track-owner Tony Hulman displayed the car at his Early Wheels Museum in Terre Haute before it was added to the IMS Museum collection.
The Franklin Model G sold for $51,111 on June 26.
A 1928 Buick Master Six 28-54 roadster sold for $60,000 on July 22. It had been purchased by the foundation in 1962 and also displayed at the Early Wheels Museum before it became part of the IMS Museum collection.
IMS Museum staff restored the car in 2005, after which it was driven annually in the 500 Festival Parade. Carpenter drove the car for the auction video.
Not every car has sold. Bids for a 1905 Autocar Type X Runabout—a tiny, two seater—reached $17,250, according to the Bring a Trailer auction site, but that didn't meet the museum's minimum price.
"Too many things not correct on this car to have such a high [price]," one bidder commented.
"Everybody knows that this car is worth more," another said.
Thinning the herd
It's not unusual for museums to sell items from their inventory—particularly pieces gathering dust—to raise funds to improve their collections, experts say.
John Kraman, director of corporate relations for Wisconsin-based Mecum Auctions, said the effort to sell off cars is a good move by the museum, albeit a difficult task.
"Obviously, the decision to take vehicles that have been donated over a long period of time and select which ones to offload—'thin the herd,' so to speak—probably was a very, very difficult decision," he said.
Kraman said the cars that have gone on the block could be well-served by advertising that ties them to the museum, even as most view online auctions as "a colder, more impersonal way" of offloading the vehicles. But he said an in-person auction, such as those Mecum conducts in Indianapolis each year (in July, it raked in a company record $75 million from its event at the Indiana State Fairgrounds), might have been a better idea.
Swig, with Bring a Trailer, said the partnership with the museum will have a long-term benefit for both the firm and the museum, as well as the public.

"The primary motivation of this partnership [for Bring a Trailer] is not profit," he said. "It is kind of a once-in-a-lifetime opportunity in the sense that we get the chance to partner with a historic institution like the museum to help them sell cars that have not ever been offered for public sale."
He said the sale is also an opportunity for the museum to "build awareness within the auto community about what they're doing" to keep the facility running on all cylinders.
Heather Calloway, executive director of university collections at Indiana University, said selling unneeded pieces in a collection has extensive benefits, but there are often limits to how those funds can be used.
Oftentimes, museum pieces are deeded in a way that permits them to be sold if they no longer match the museum's mission.
"As an entity, you have to be really transparent with your donors from the get-go," she said. "And in order to continue to preserve the artifacts you have, sometimes you have to make some tough choices, So, being really transparent with them when they make a gift is key."
Oesterle confirmed that Internal Revenue Service code would not permit funds from auctioned cars to be put toward the facility's operating costs or other projects, such as the museum expansion that has been simmering for several years. Instead, the money must be reinvested in the collection itself—refurbishing pieces, for example, or purchasing new ones.
Digital future
Before the museum can move ahead with its expansion (which does not yet have a set cost or timeline), it must first find an executive director to replace Betsy Smith, who departed earlier this year. It also must continue navigating the effects of the coronavirus, which shut down the venue for several months, and a new era of track ownership, under Roger Penske.
"We're still committed to the facility—it needs an overhaul, and we're very conscious of that and working on that," Oesterle said. "The pandemic and change in ownership has impacted the process. Right now, we're a little more near-term on our focus."
The pandemic has led to a reinvigorated effort to enhance the museum's digital strategy, with the facility producing new content and creating new social media partnerships.
Oesterle said the partnership with Bring a Trailer—which includes supplemental content like background stories and collaborative video projects—marks a first step in the museum's foray to become a more interactive experience and give virtual and in-person visitors an opportunity to experience the museum in new ways.
"Our opportunity is to make the walls of the museum irrelevant by reaching people everywhere with our content—our stories—and then having a place for them to come to every once in a while" to see the cars and historical items for themselves, he said.•