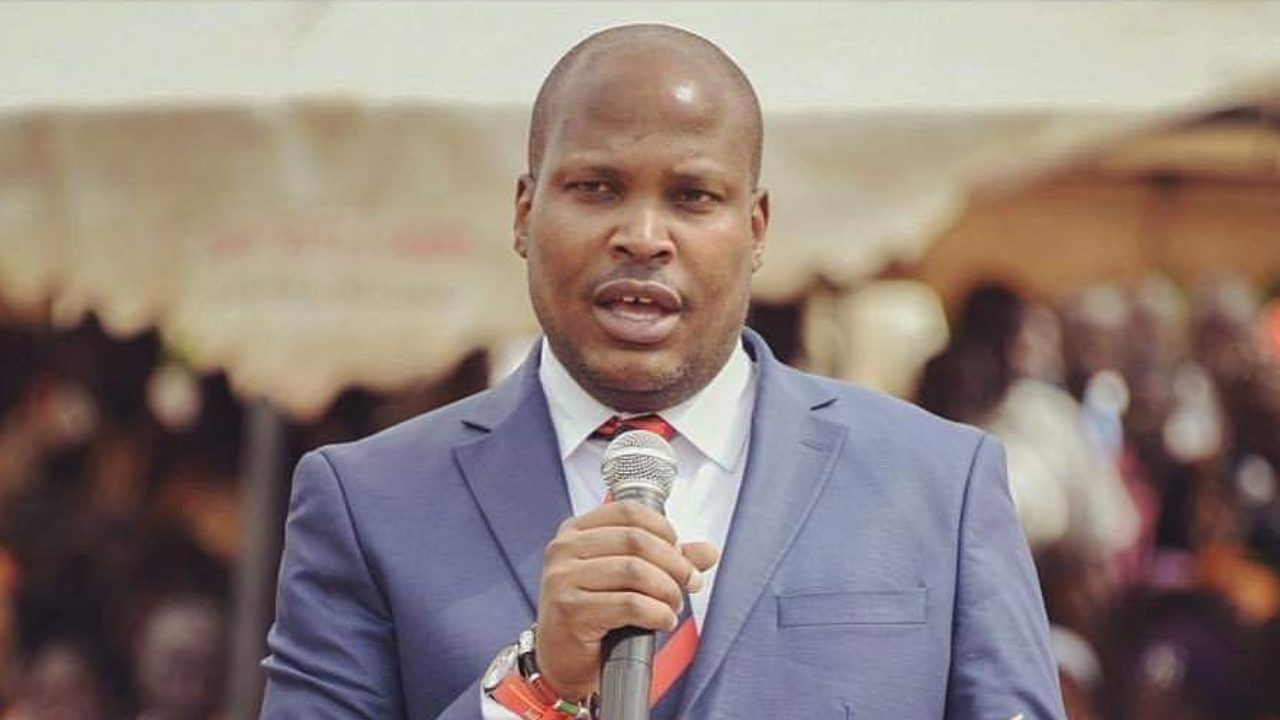 In six years, Jomo Gecaga paid Evans Kidero Sh30 million in rent
By now you must have heard that President Uhuru Kenyatta's personal assistant, Jomo Gecaga, is facing eviction over Sh950,000 rent arrears.
Jomo's landlord is former Nairobi Governor Dr Evans Kidero, whom the former has been paying Sh500,000 monthly as rent at Gem Suites, the fully-furnished apartments on Riverside Drive. Jomo has been holing up at Gem Suites since 2014, but his renewable two-year tenancy agreement had expired. Cumulatively, Jomo had paid Kidero Sh 30 million in rent!
Jomo, through his father's JSTA Ltd, which has been footing the bill, went to court seeking to stop his eviction from House No. 2C at Gem Suites, a scenario that would lead to great embarrassment if auctioneers were instructed to levy distress on him.
Jomo's old guy, Udi Gecaga, is President Uhuru's brother-in-law. Through lawyer Anthony Gikaria, Jomo argued that Covid-19 undermined his ability to meet the monthly rent obligations at Gem Suites, a luxury concept of living in a hotel but with homey privacy. It costs between Sh17,000 and Sh34,000 a night for an apartment at Gem Suites.
 JSTA had planned offsetting the arrears through paying Sh250,000 from September to December "while awaiting the resumption of normalcy," and therefore asked the court to restrain Gem Suites "from harassing, illegally evicting the tenant, or interfering with the tenancy agreement."
Jomo's tenancy had been terminated and he was to foot the arrears "renovate the apartment and vacate by September 30."
The Gecagas are part of Kenya's one per cent, the upper classes: Jomo is the only son of Udi who once held the BMW franchise in Kenya under Mashariki Motors, besides producing Kibuku, the busaa-like chakula-kinywaji traditional booze fermented from maize. Udi was also the only son of billionaire corporate titan Bethuel Gecaga whose fortunes sweep across large-scale agriculture, insurance, real estate, media and manufacturing ventures, in addition to having juicy  stakes in listed blue chips.
With such secured fortunes, Jomo's sister, Nana Gecaga, could afford to hire a nanny from United Kingdom and fork out Sh600,000 in monthly salary when she gave birth in 2014-the year Jomo, a former long-serving First Officer at the Ministry of Foreign Affairs, moved into Gem Suites.
But what is the financial logic of paying Sh30 million in rent in six years instead of buying a house?
MySpace properties CEO Mwenda Thuranira says those in the affluent sphere would rather rent a house in an expensive area as it fits with their lifestyle and social circles. He says the rich prefer a home in a leafy suburb but still keep an apartment or penthouse  near the CBD.
"It's the same case worldwide. Because of work or school, they spend week days in the apartment and  weekends in  their homes or ranches."
 Thuranira says renting an expensive apartment instead of buying a house makes sense to such high-end tenants as "there is no point buying a house as their jobs could be in short contracts. In Jomo's case, Uhuru will not be President in two years' time.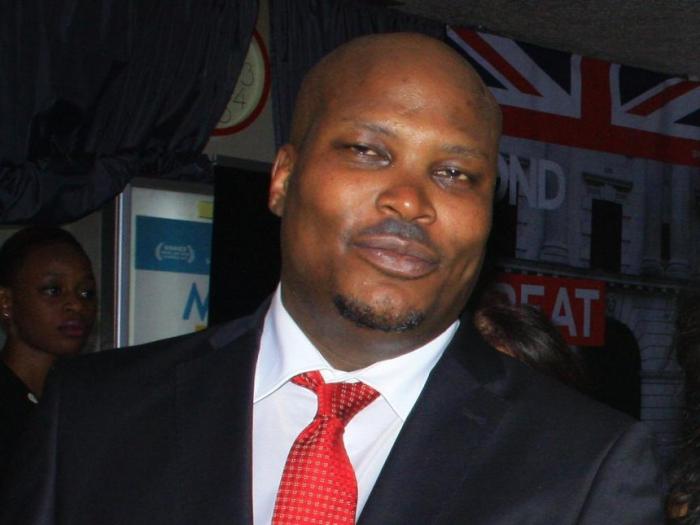 Since Jomo's suit papers cite the vagaries of Covid-19 as the reason for defaulting on rent, why couldn't he have downgraded until things improved?
City psychologist Faith Atsango explains that after scaling to position of high authority, it is normal human nature to change a few things to reflect the new, elevated reality.
"Power is the ultimate aphrodisiac. So, most people, mainly men, will move to a more expensive house, buy a bigger car and even marry a second wife or keep a mistress."
Atsango says high power positions have ways of colonising the mind to conform to expectations that being prominent equals to living a matching lifestyle such that "where you stay, who you socialise with, where you shop and hang out automatically become a big deal. You are put under so much scrutiny and pressure 'kucheza kama wewe'."
Downgrading is thus hard for most due to social pressure, questions like "what will people say about me? Being one of their biggest problems.
Says Atsango: "A politician who loses an election or a CEO who loses his job would never want to move from Karen to Eastlands. They have built, for years, the social circles, network and friends among the elite. When they get broke, they have no network or relations to the new place their financial status demands that they move to. So they will struggle to pay rent, even sleep hungry but remain in Karen."
 Generally, very few people take a downgrade in life very well. Men are social climbers "and being broke means going back where you were almost two decades ago in terms of living arrangements, which can be traumatic for most people."
Most people therefore, says Atsango, "will continue living in an expensive neighborhood hoping a person in their social circle might offer them a life-changing opportunity. If they move out, every chance, every hope goes down the drain because the new neighbourhood has nothing in terms of connections."
 Women are hardly auctioned over rent arrears as "most women, not all, have a lot of restraint."
But Jomo is not the only prominent Kenyan facing headwinds in the rent department.
Vocal Gatundu South MP Moses Kuria was facing auction this June over Sh7.2 million in rent arrears. Mputhia Advocates instructed Keysian Auctioneers to recover all arrears since January 2018 by auctioning Kuria's household items at Jambo Village, Grevilla Groove, Westlands, Nairobi.
 Then there is prominent city lawyer Harun Ndubi. In July this year, he sought court orders restraining Young Muslim Association from evicting him for Sh414,715 in rent arrears, arguing that the pandemic affected his cash flow as courts were closed during the lockdown at the beginning of March.
In his certificate of urgency, Ndubi also prayed that his landlord be restrained from attaching his households goods or other property at Apartment 8 Yam Kirichwa Road, besides, the landlord was  not to disconnect water or electricity as it would prevent him from enjoying the quiet possession of his rented house. 
 
Is it that prominent Kenyans incur high rental costs or is it the state of the economy gnawing at their pockets? Homa Bay Town MP Peter Kaluma once presented his zero-shilling payslip in court indicating that he was earning nothing after deductions.
Could it be that some also live beyond their means? Raila Odinga recalls in Sarah Elderkin's book, The Flame of Freedom, how the late Vice President Kijana Wamalwa often lived beyond his means: "Wamalwa only joined politics by starting out as member on the funeral committee preparing for the burial of Masinde Muliro, and that Jaramogi was the one paying rent for Wamalwa." Raila adds that it was Jaramogi who bought and  funded farming activities on Wamalwa's farm in Kitale.
Wamalwa also died indebted and his debts were only settled through parliamentary vote.   
In Kisumu, Deputy Governor Dr Mathew Owili is also facing eviction over 14-month rent arrears amounting to Sh1.4 million. The landlord – United Millers – has written to the county government.