Refresh
And that's a wrap! A whole lot of iPhone info in just over an hour. Did I mention I love digital events?
We still haven't seen AirPods Studio, AirTags or an Apple Silicon MacBooks, but there's always November for that. Until next time!
Time to talk about that fancy LiDAR scanner coming to the iPhone 12 Pro models. First seen on the new iPad Pro models, this advanced piece of tech allows for greater depth sensing and more advanced AR application. And since it can see in the dark, you'll get better autofocus and capture time in low light, as well as improved depth for bokeh Night Mode shots.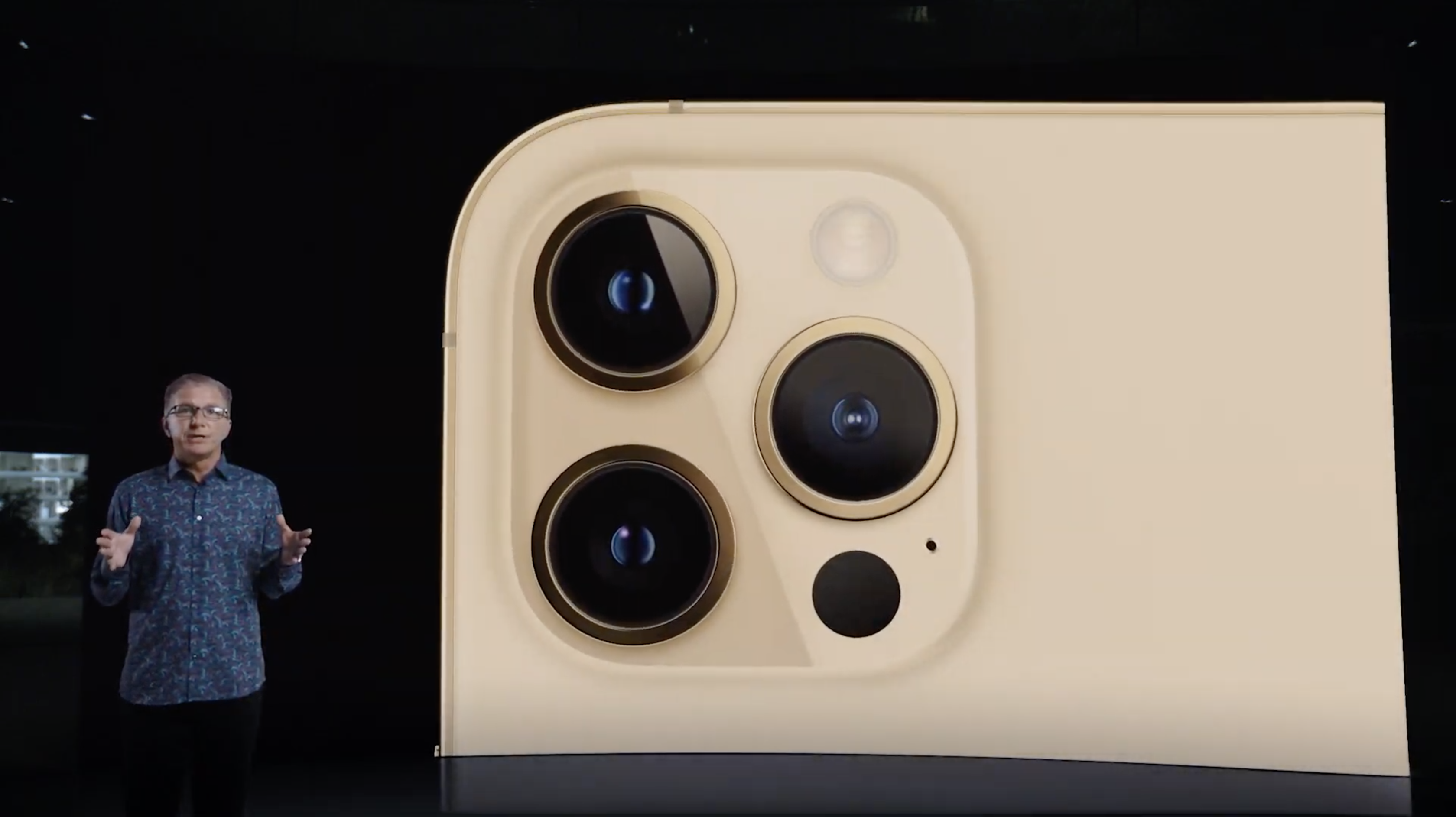 Apple is also talking up how the LiDAR scanner will allow companies to plan out new offices and workspaces more effectively thanks to the power of AR. 
So there you have it, the iPhone 12 Pro is the most powerful iPhone ever. But it won't get any more expensive, as the Pro starts at $999 with the Pro Max starting at $1099. Pre-orders go live this Friday, October 16, with the phone launching a week after on October 23. 
With the iPhone 12 in the wild, the current iPhone lineup now consists of the iPhone SE ($399), iPhone XR ($499), and iPhone 11 ($599) in addition to the new models.
We've seen the more affordable iPhones, but what about the fancy stuff? That's where Tim Cook comes in, as he's back to introduce the iPhone 12 Pro series with a really dramatic rendering that sees the phone literally take over Apple Park.
The iPhone 12 Pro packs a stainless steel design with a glass back, and comes in four finishes that includes silver, gray, gold and the new pacific blue. These phones are IP68 resistant to withstand dust and water, and have jumped in size to 6.5 inches for the Pro and 6.7 inches for the Pro Max.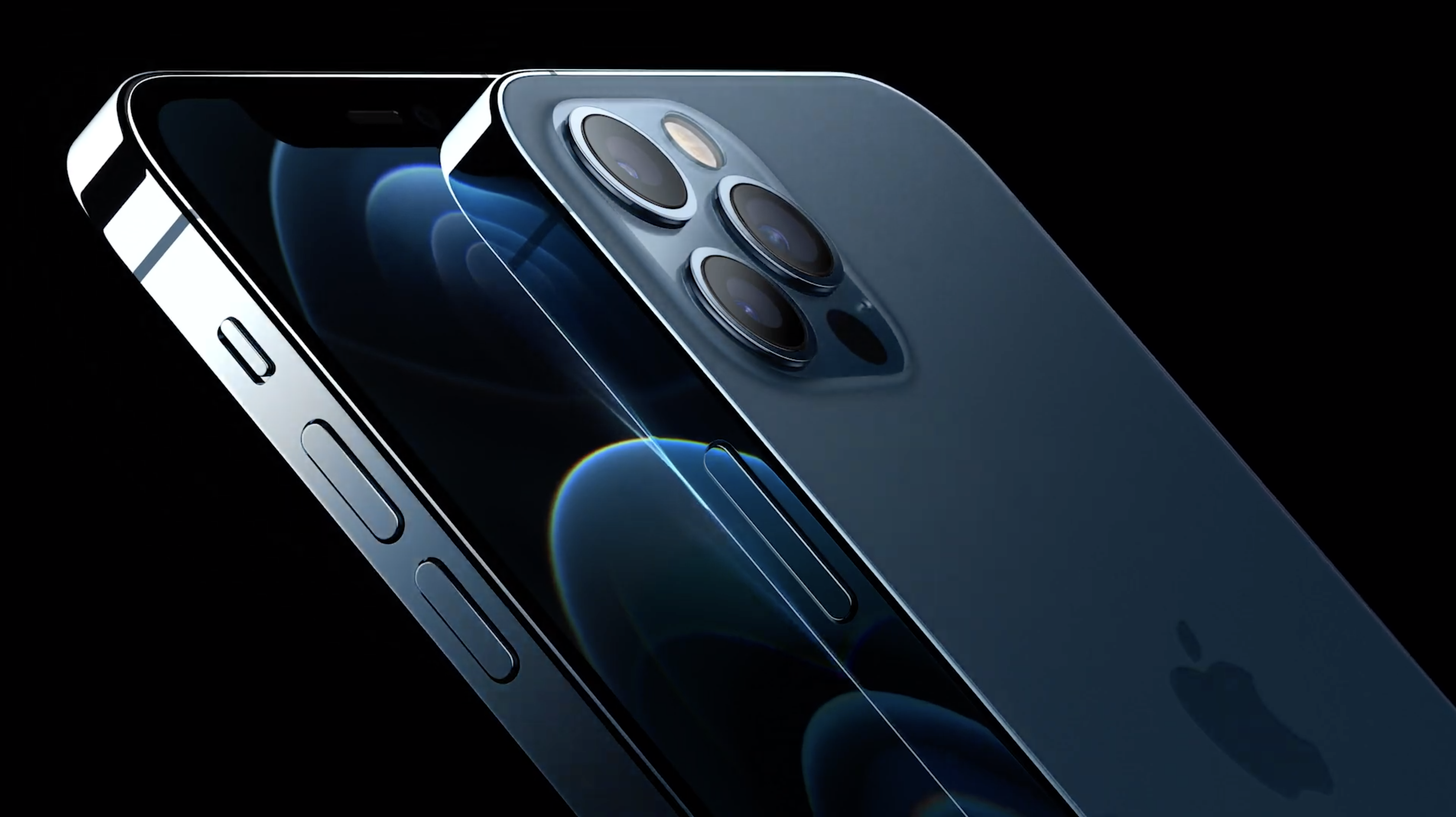 The Pro sports a special Image Signal Processor for advanced computational photography, which should allow for some of the most in-depth image processing we've seen on a phone. Apple's Deep Fusion technology has come to all four camera sensors on the Pro models for better photos from both the front and back.
The new camera array consists of a triple-lens setup in the back, including a 47% larger wide sensor and better optical image stabilization across the board. 
One of the big new features on the Pro models is Apple ProRAW, which combines the benefits of professional-grade RAW photography with Apple's own computational photography. You'll have full control over things such as sharpening, white balance and color, allowing you to fine-tune your iPhone photos more than ever before. ProRAW will be a part of the Apple Camera app, and will support third-party applications.  The camera samples we're seeing from ProRAW are really impressive, and I'd believe that they came from a professional camera.
Pro video is also getting a big upgrade with support for 10-bit HDR video recording. The iPhone 12 Pro is also the first phone camera to shoot in Dolby Vision HDR at 4K and a smooth 60 frames per second. It'll also be the first device to let you edit in Dolby Vision right from the camera app. 
And here comes iPhone 12 mini, which Apple humorously unboxed in a series of increasingly small briefcases. The mini has the same features as the iPhone 12, but within a compact 5.4-inch design that delivers more screen in a body that's smaller than even the iPhone SE. It's also the smallest 5G phone ever. Given the amount of people still clinging to small phones, I have a feeling this one will fly off shelves.
The iPhone 12 will start at $799, while the iPhone 12 mini begins at a fairly affordable $699.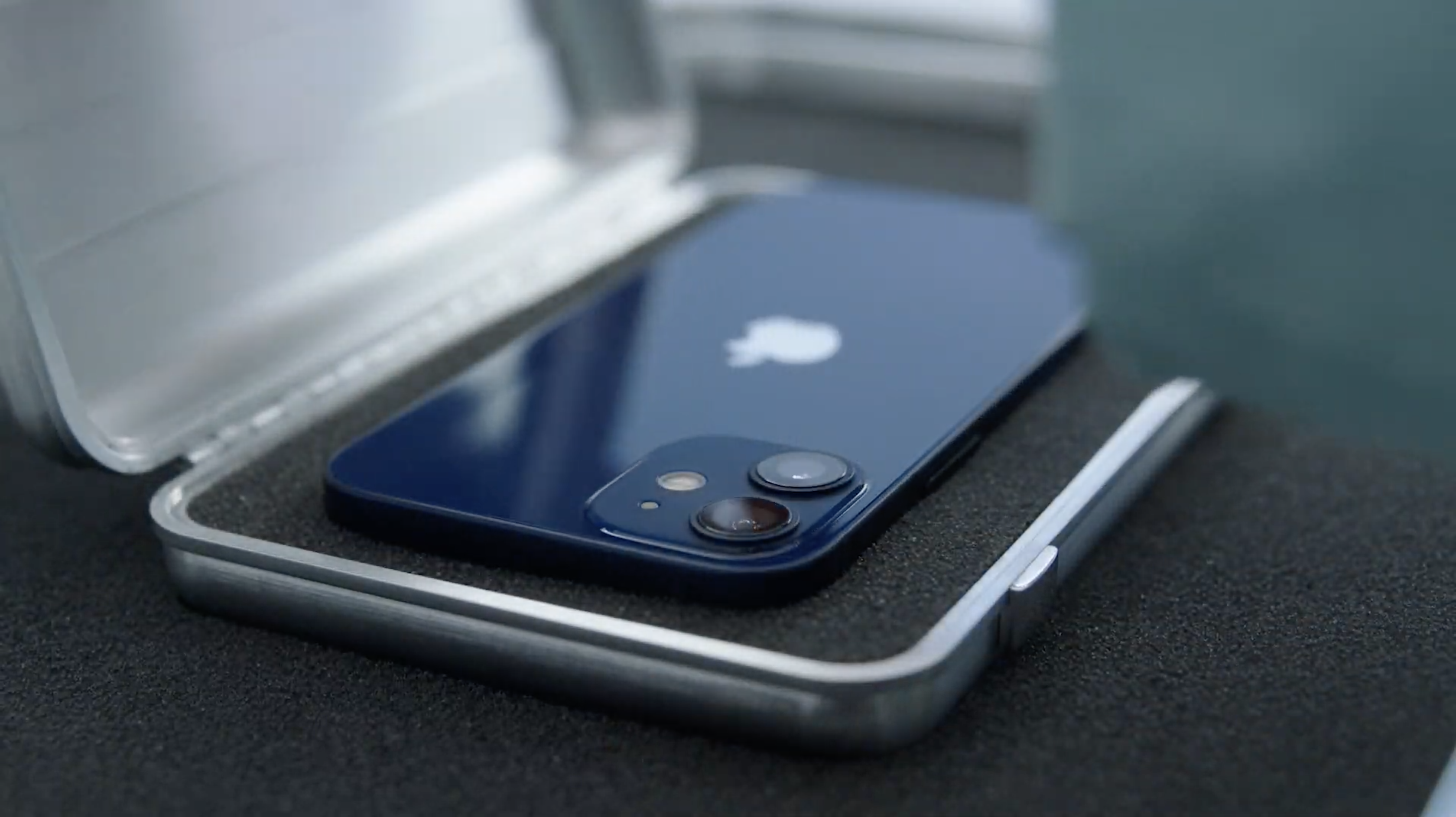 The rumors were true: MagSafe is back! This new wireless charging system works with existing wireless charging mats while allowing you to magnetically attach a variety of neat add-ons.
These include new magnetic cases, as well as a MagSafe wallet that you can snap right to the back of your handset. The new MagSafe Dual Charger is essentially the AirPower that never was, allowing you to wirelessly charge two Apple devices at once.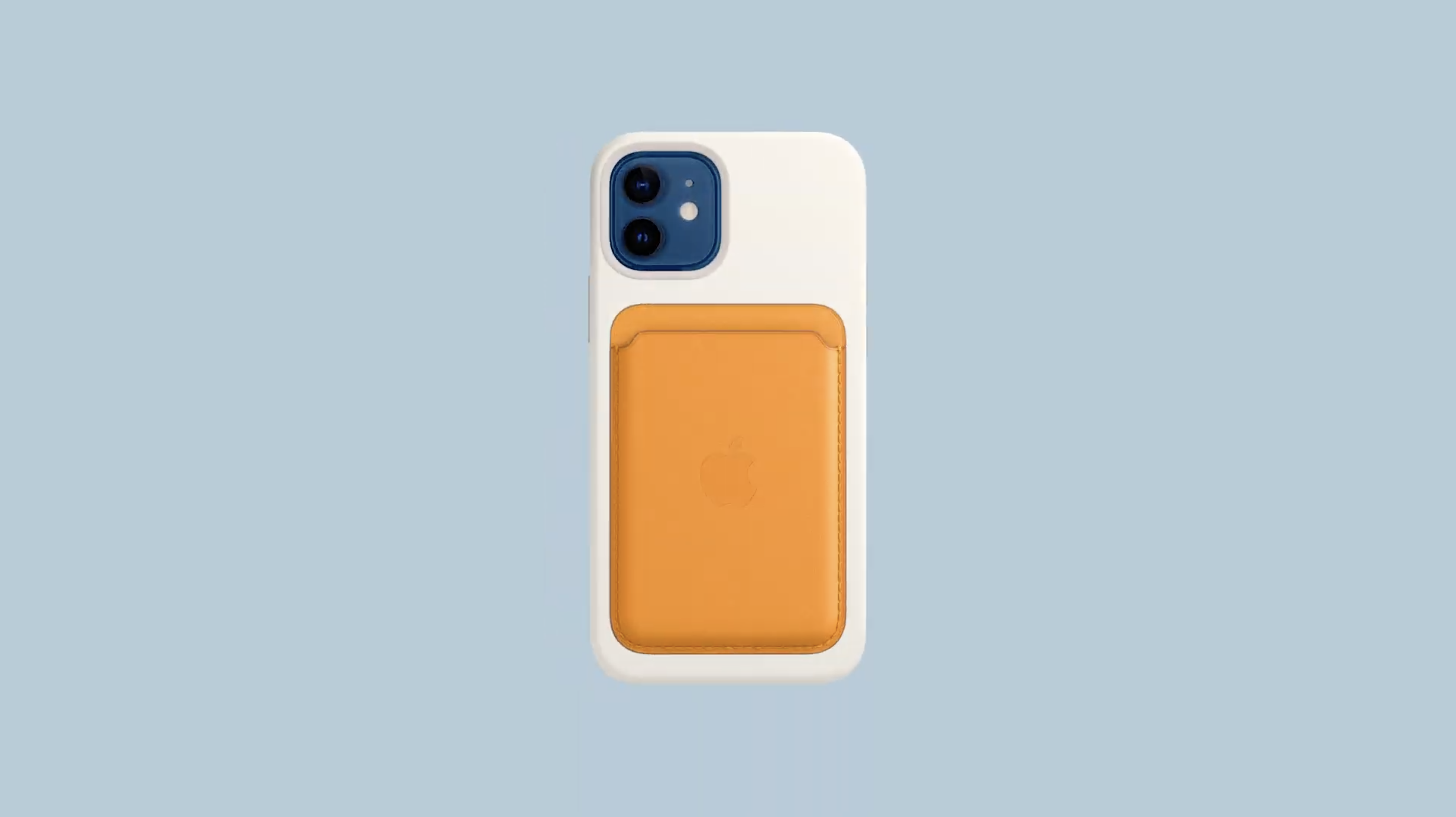 We're hearing a bit about Apple's sustainability plans, which include plans to reach net zero climate impact by 2030. All Apple devices sold will be completely carbon neutral, and the company has been using 100% recycled rare earth materials for select products. 
And now it's official: EarPods and power adapters will no longer come in the box for new iPhones, as Apple claims that millions of people already own these gadgets. That also means a much slimmer iPhone box that allow more units to be shipped at once. iPhones will now include a new Lightning to USB-C cable. 
Here comes the new camera. The iPhone 12 has a new dual-lens 12MP system, with wide and ultra-wide sensor that work together with advanced software for the best iPhone photos yet.
The iPhone 12 has even smarter computational photography, including Smart HDR 3 for enhancing shots with more color and detail. Every version of the iPhone 12 will now have Night Mode on both the front and rear cameras, which is a huge upgrade.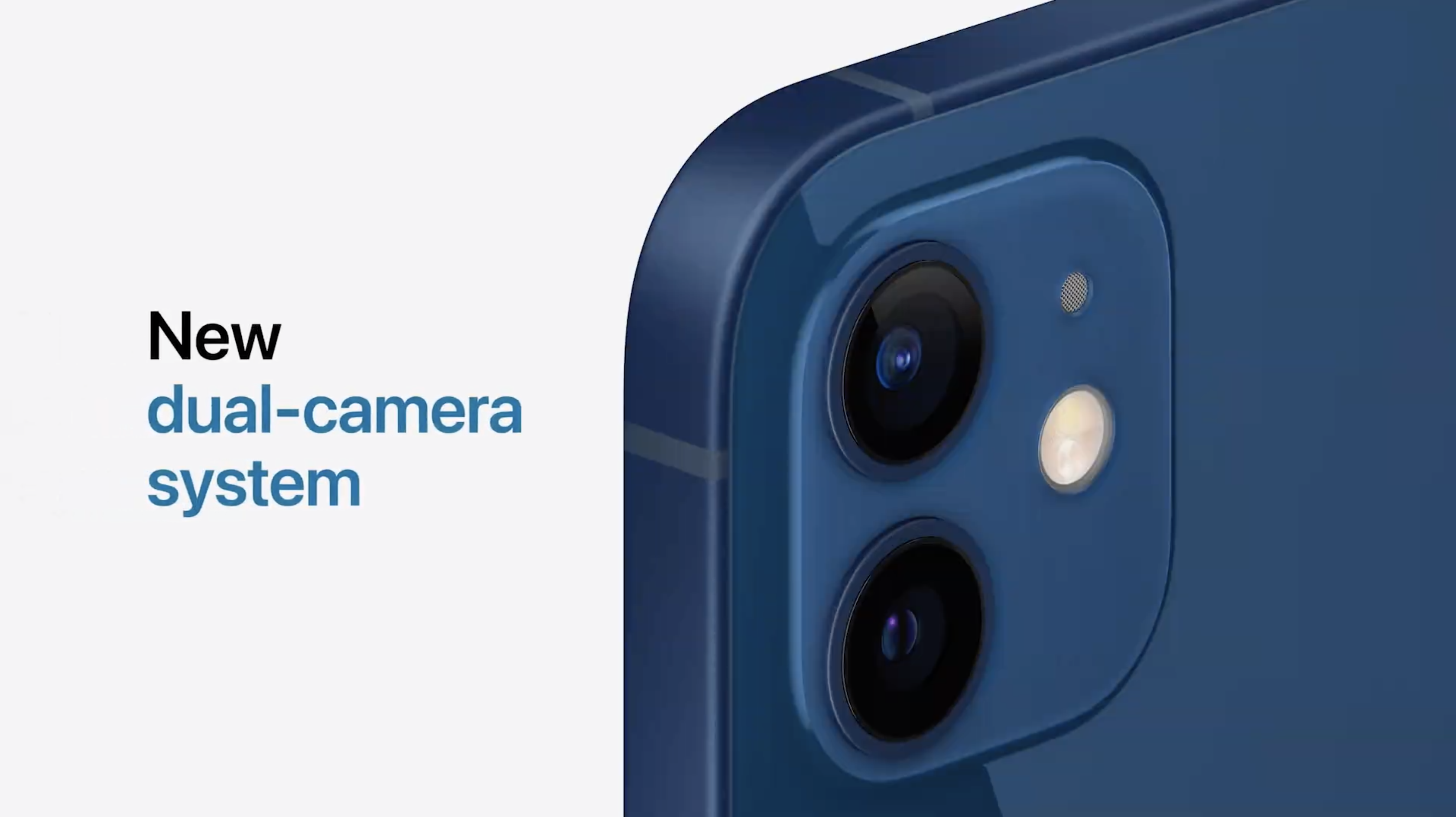 We're now watching a video shot entirely on iPhone 12, which includes all kinds of neat tricks like time lapse, slo-mo and some really smooth framerates and sharp colors. 
Time to talk about the A14 Bionic chip. Apple says it's the first smartphone chip built on the latest 5nm process technology, which promises better performance and efficiency. It packs in 11.8 billion transistors, if those are your kind of thing.
Apple calls the A14 the fastest chip in any smartphone, which, based on our annual tests, is easy to believe. And you're getting twice the graphics power. We're going through a lot of nitty-gritty tech jargon right now, but just know that the iPhone 12 is going to be really, really fast.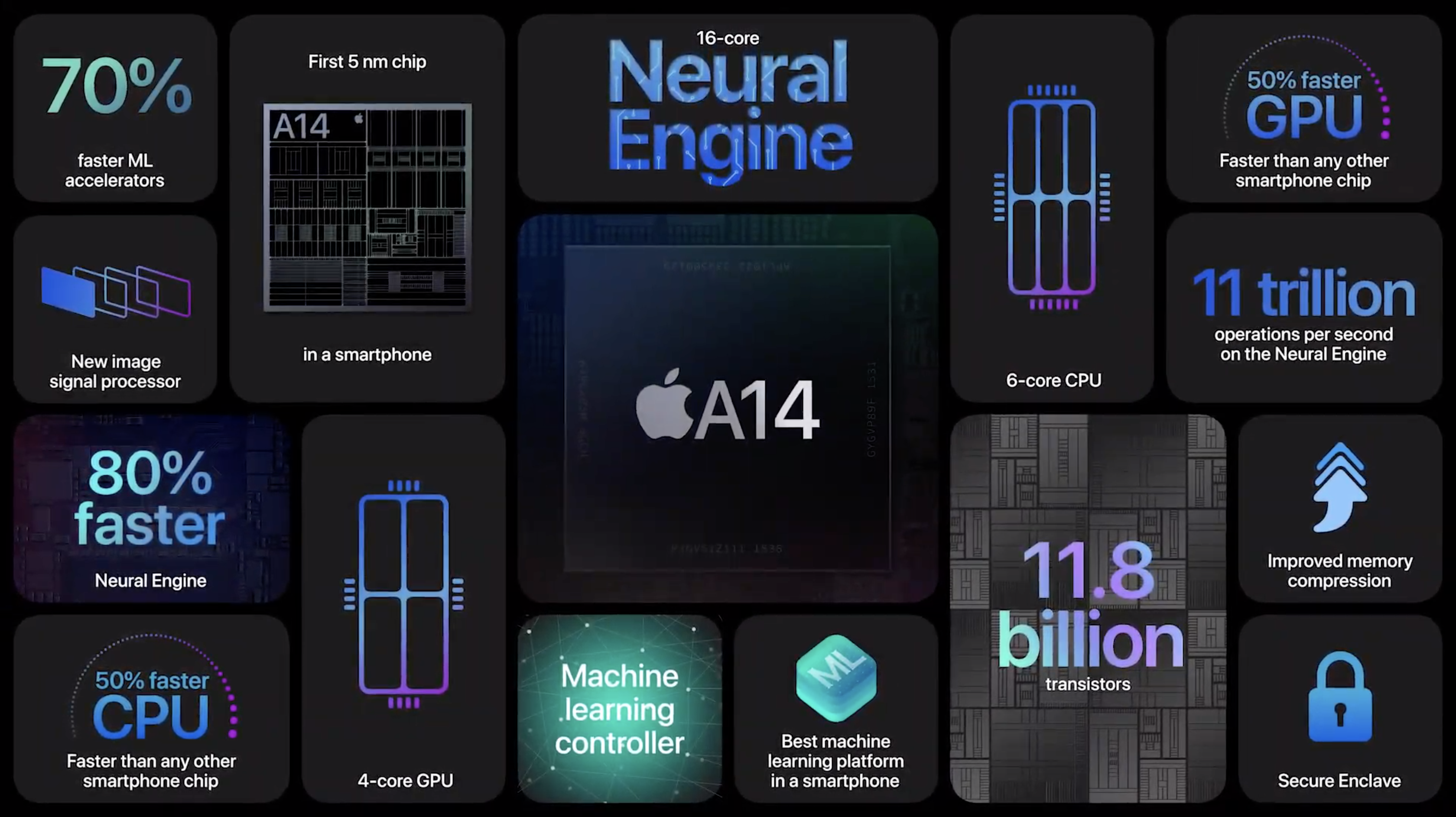 That also translates to better gaming performance for top iOS titles, including a big new one: League of Legends Wild Rift! That's right, the insanely popular competitive PC game is finally coming to iPhones with a special mobile version. Developer Riot Games seems really jazzed about the power of A14, which allows them to render iconic characters such as Ashe at high fidelity. I'm very curious to see how the hardcore League community reacts to this mobile port, and if there will be any interactivity between the two versions.
Now that we've heard how cool 5G is, it's time to check out the iPhone 12. Just like the leaks suggested, we're seeing a ton of different colors, including blue, green and light red.
Apple's new phone has flat edges a la the iPhone 5, but with the thin bezels and notch of newer models. The standard iPhone 12 is 11% thinner and 15% smaller than the iPhone 11, while maintaining the same 6.1-inch display size. You're also getting a Super Retina XDR screen, which is Apple's signature OLED that promises rich contrast and deep blacks. The iPhone 12 promises twice the pixels and much better brightness than the iPhone 11 as well. More importantly, it looks really great in blue and red.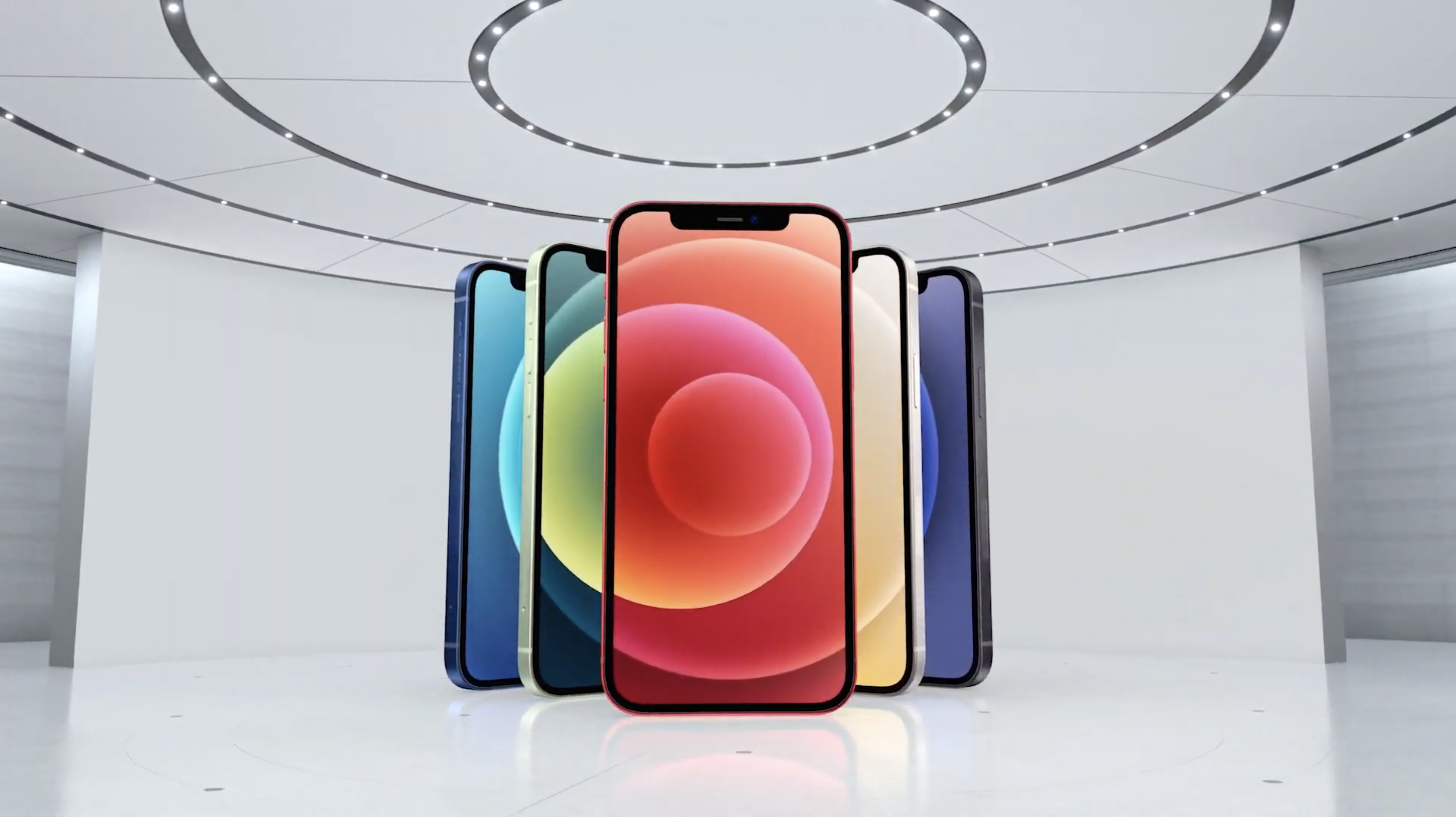 Other key features include a Ceramic Shield display for better durability, which uses… crystals? to make the iPhone 12's screen as crack-proof as possible. Apple says the new phone has 4 times the chance of surviving a drop as last year's model. We can't wait to test that 😈
We're also getting a look at the phone's 5G-optimized design, which includes a Smart Data Mode that can seamlessly switch between 4G and 5G depending on your location. Based on Apple's testing, the iPhone 12 is already achieving up to 4Gbps download speeds in ideal conditions. 
iPhone time! Cook is going over the usual talking points about how amazing Apple's phones are before finally taking the wraps off of what's next. 
"Today is the beginning of a new era for iPhone," said Cook, revealing what we've known for months: the iPhone is finally getting 5G connectivity.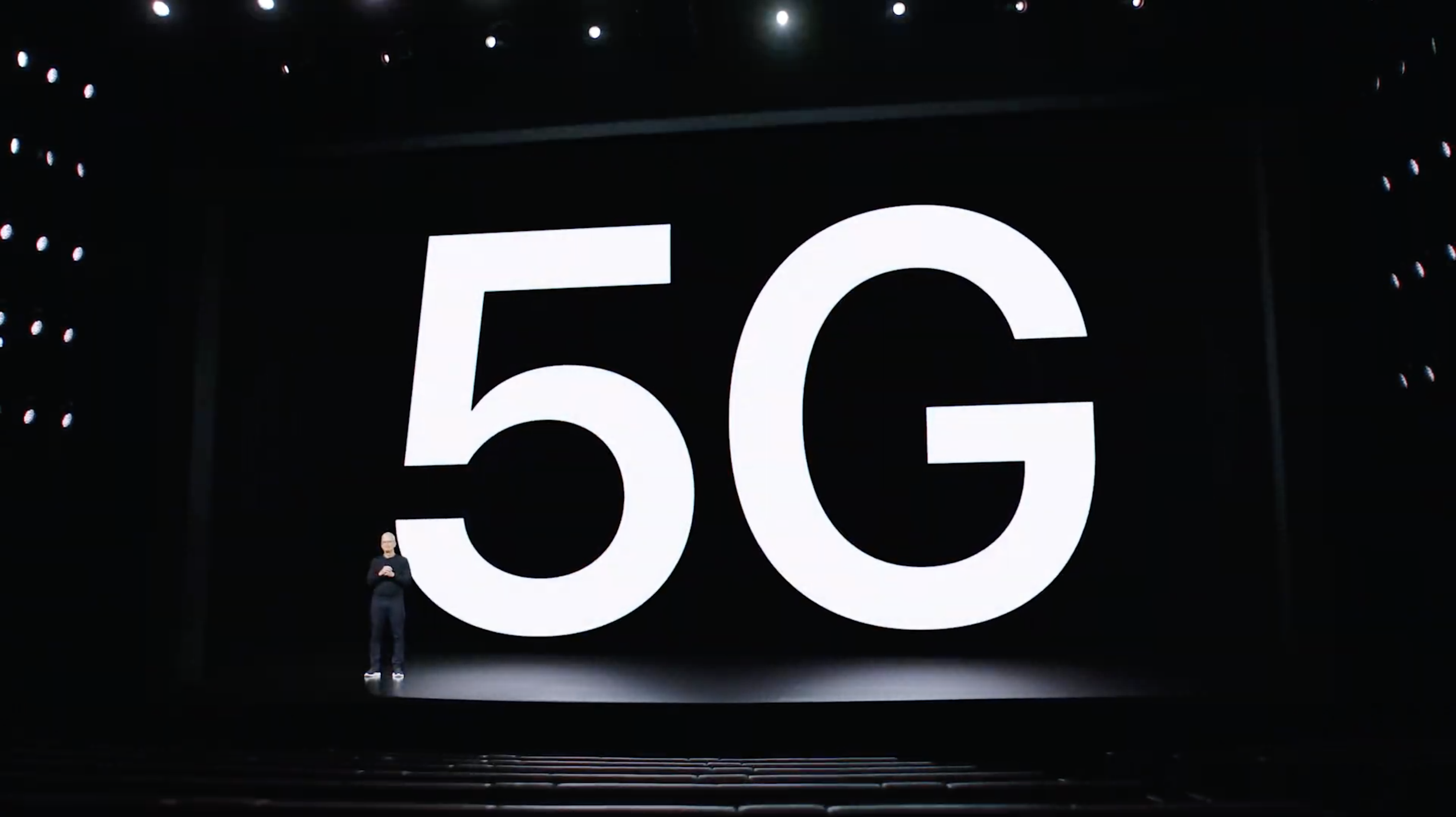 Cook promises that 5G will allow iPhones to be even faster and more secure, and calls it the "most exciting step yet" for the company's phones. Hans Vestberg from Verizon has taken the stage, and is discussing the "wait and see" approach many have taken regarding 5G. Vestberg says that "5G just got real," suggesting that iPhone's adaptation of the new connection standard will bring it to the masses.
We're getting some talking points about the benefits of 5G, which include upload speeds of up to 200 Mbps under ideal conditions and less bottlenecks when getting service in busy areas. We're seeing the Verizon 5G SuperStadium app, which will allow for multiple views of an NFL game at once. And of course it's showing a Jets game. Did you really have to rub salt in my wounds like that, Vestberg? 
Vestberg also just revealed that Verizon is officially turning on its 5G Nationwide Network, promising fast ultra-wideband speeds no matter where you are in the country. 
Looks like we're starting with HomePod mini! Just like the leaks suggested, Apple's new smart speaker is a miniature sphere that comes in gray and white with a big indicator up top for Siri.
Apple is promising "amazing sound," robust Siri support and strong security. We're getting a look at the speaker's internals, which include a custom driver as well as an Apple S5 chip built to deliver rich sound with minimal distortion. The HomePod mini uses software to control things such as dynamic range, giving you the best audio output possible from this tiny little ball.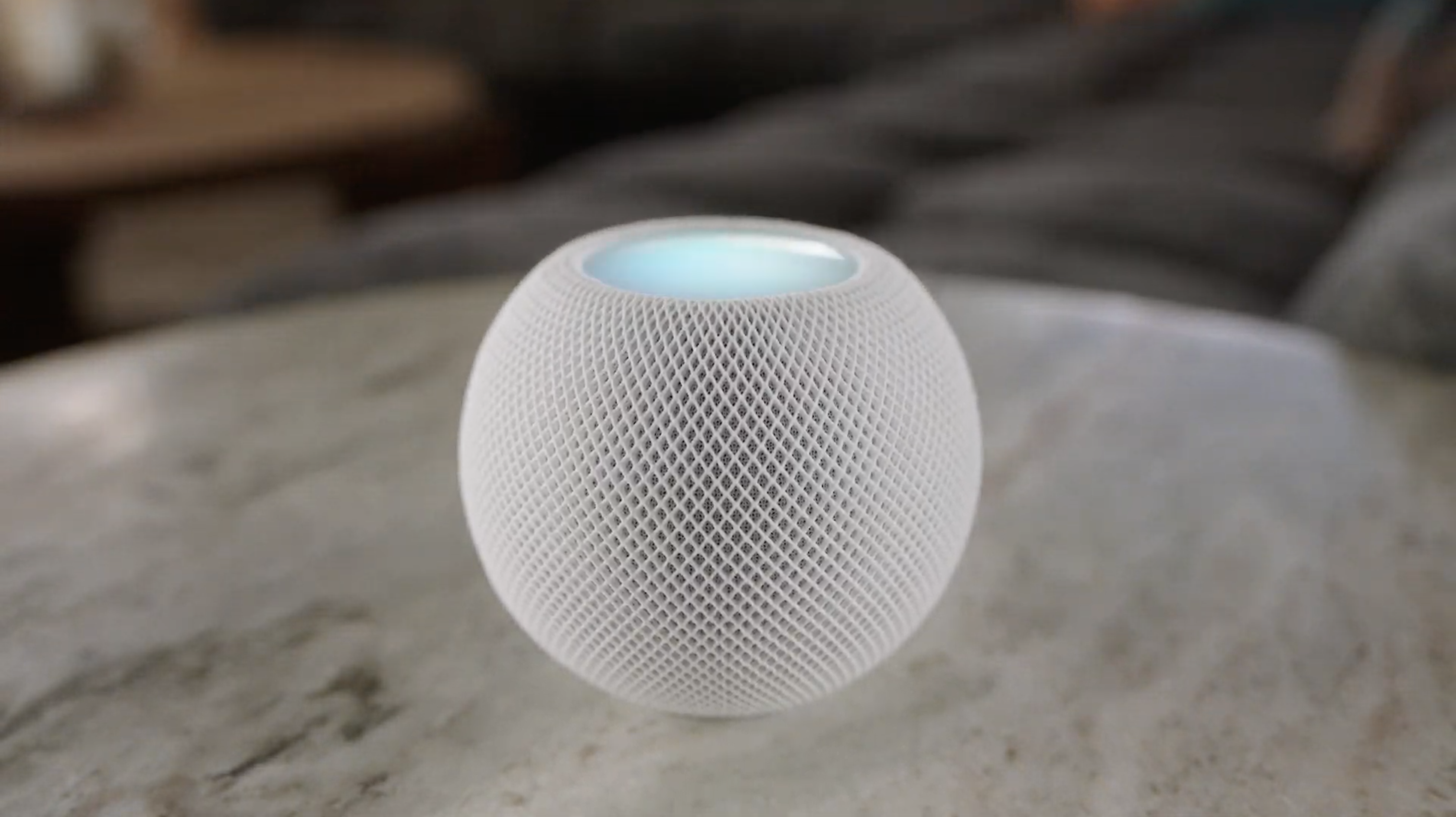 Multiple HomePod mini devices can be paired together, allowing you to enjoy audio from throughout the home. And you can use two of them in stereo mode, making it easy to get a more immersive left-right experience when jamming out.
HomePod mini will support Apple Music and Podcasts, as well as third party services such as Pandora and Amazon (where's Spotify though?). Apple's also discussing how much smarter Siri has gotten, with better accuracy and speech recognition. You'll be able to ask Siri "what's my update?" which will prompt the assistant to go over your major calendar appointments, messages and more. 
The HomePod mini is also built to be a smart home device, allowing you to control your HomeKit devices (such as lights and thermometers) with your voice alone. Now this is cool: there's also an Intercom feature that will let you use HomePod to send voice messages to family members. There's no more excuse for junior missing your text about taking the chicken out of the freezer. 
HomePod mini comes in white and space gray, and will sell for just $99 when it releases November 16. That's a pretty sweet deal, though we're eager to see how it stacks up to the excellent Nest Audio speaker and the upcoming new Amazon Echo, both of which are the same price.
This is now our third digital Apple event that starts with a series of dramatic pans around Apple Park, and honestly, I'm still here for it. We're seeing the sun rise on the Steve Jobs theater, and triumphant music is playing in the background. New iPhones are upon us! 
Apple's usual serene club music has started playing, accompanied by a color changing version of the event invite logo we saw last week. I think we're going to see several circular objects at this show!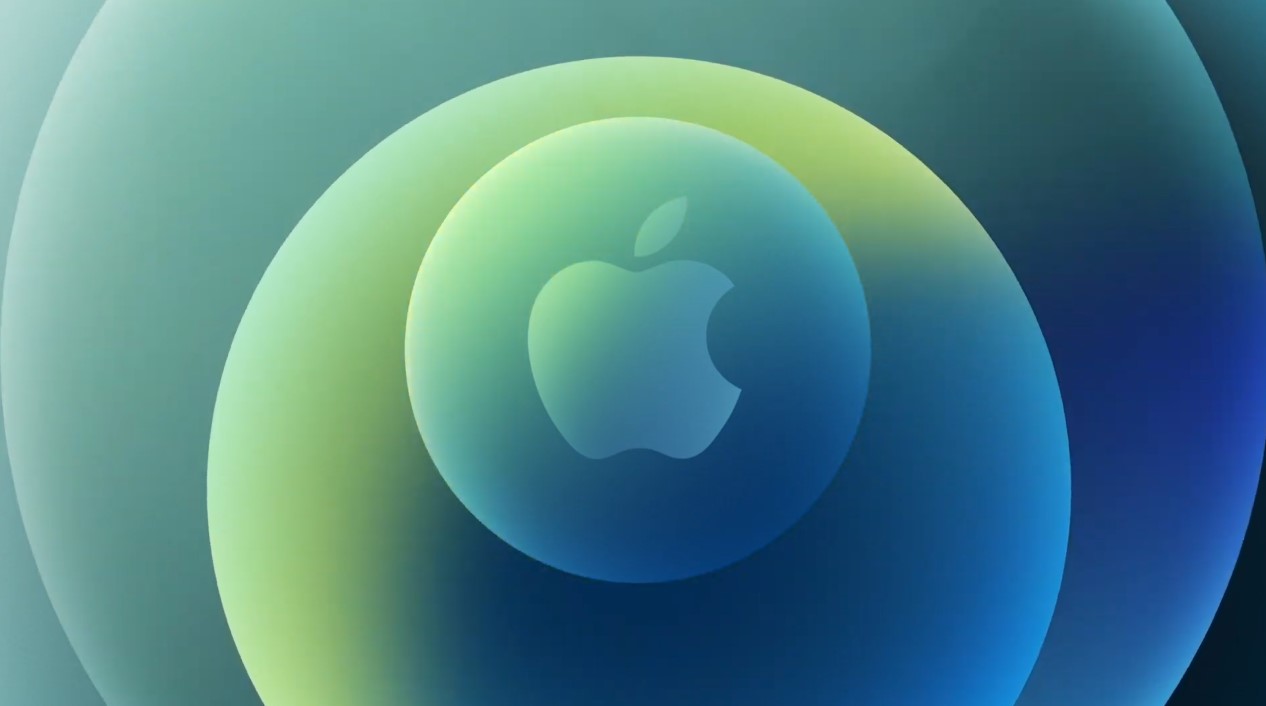 Less than 30 minutes to go until showtime! Here are some last minute hopes and predictions from around the Tom's Guide office.
Henry T. Casey, editor: "[I hope] today's leaks didn't show us all the colorways."
Mike Prospero, managing editor: "I hope that Siri can set more than one timer."
Kate Kozuch, staff writer: "I hope Jon Prosser has to shave his eyebrows."
Personally, I'm also hoping for a few additional iPhone colors. I'd also love to see a significant update on Apple Arcade in terms of big new games coming to the service. There have been murmurs about an "Apple Arcade Plus" in the past, and I'd be curious to see what that looks like.
The iPhone 12 won't be the only Apple gadget to drop the charger in the box. According to Bloomberg's Mark Gurman, Apple will remove EarPods and charging adapters from the iPhone SE as well as other recent iPhones.
In addition to removing the charging adapter from the newest iPhones today, look for Apple to do the same for the SE and other iPhones it'll keep selling.October 13, 2020
It looks like Apple once again has a custom "like" animation on Twitter for #AppleEvent tweets, this time mimicking the various circles on the iPhone 12 event invite. You can check it out for yourself below: 
Hit Like and Retweet to see a cool animation #AppleEvent pic.twitter.com/u2DOsXe2K3October 13, 2020
Jon Prosser is at it again, claiming he'll shave his eyebrows off if the AirTags or AirPods Studio get announced today. He was able to avoid this fate during last month's show, but will good luck strike twice?
If AirTags or AirPods Studio are announced today, I'll shave off my eyebrows. #AppleEventOctober 13, 2020
We've got less than 3 hours to go until showtime, and Tim Cook just shared his event day playlist. Sure sounds like Apple is ready to talk about audio products!
Hey Siri, play my event day playlist! See you all soon! #AppleEvent https://t.co/CDTYPczjCzOctober 13, 2020
New iPhone 12 colors aren't the only thing leaking left and right. Blass also just gave us our first look at the HomePod mini, which sports a slick spherical design and comes in both white and gray options. It also looks suspiciously like the new Amazon Echo. I guess smart sphere speakers are the future?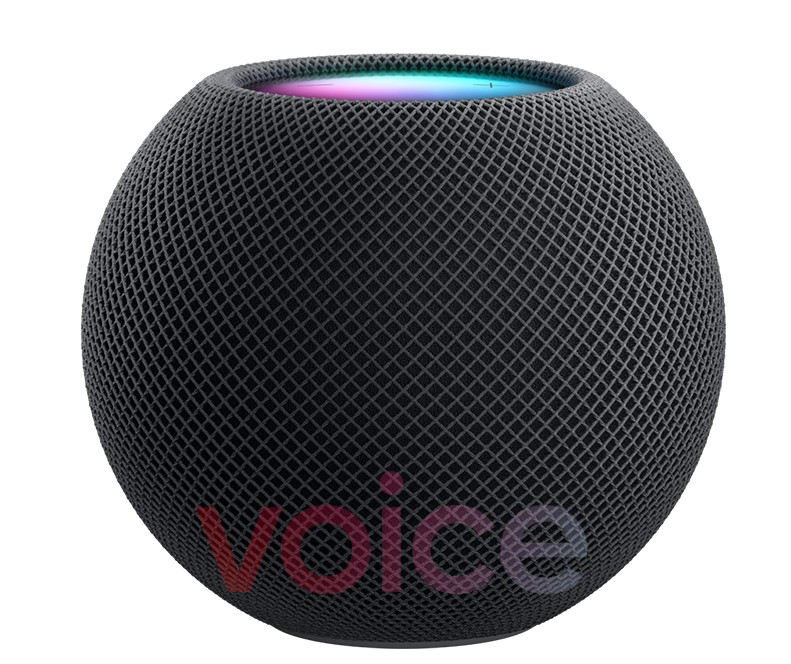 Ready for another massive last-minute leak? Evan Blass just revealed the full iPhone 12 color lineup, confirming many of the rumors we've heard previously.
The iPhone 12 mini and iPhone 12 will come in black, blue, green, red and white, while the Pro and Pro Max will be available in blue, gold, graphite and silver. I've got my eyes on that blue iPhone 12, but the iPad Air-esque light green is also a standout.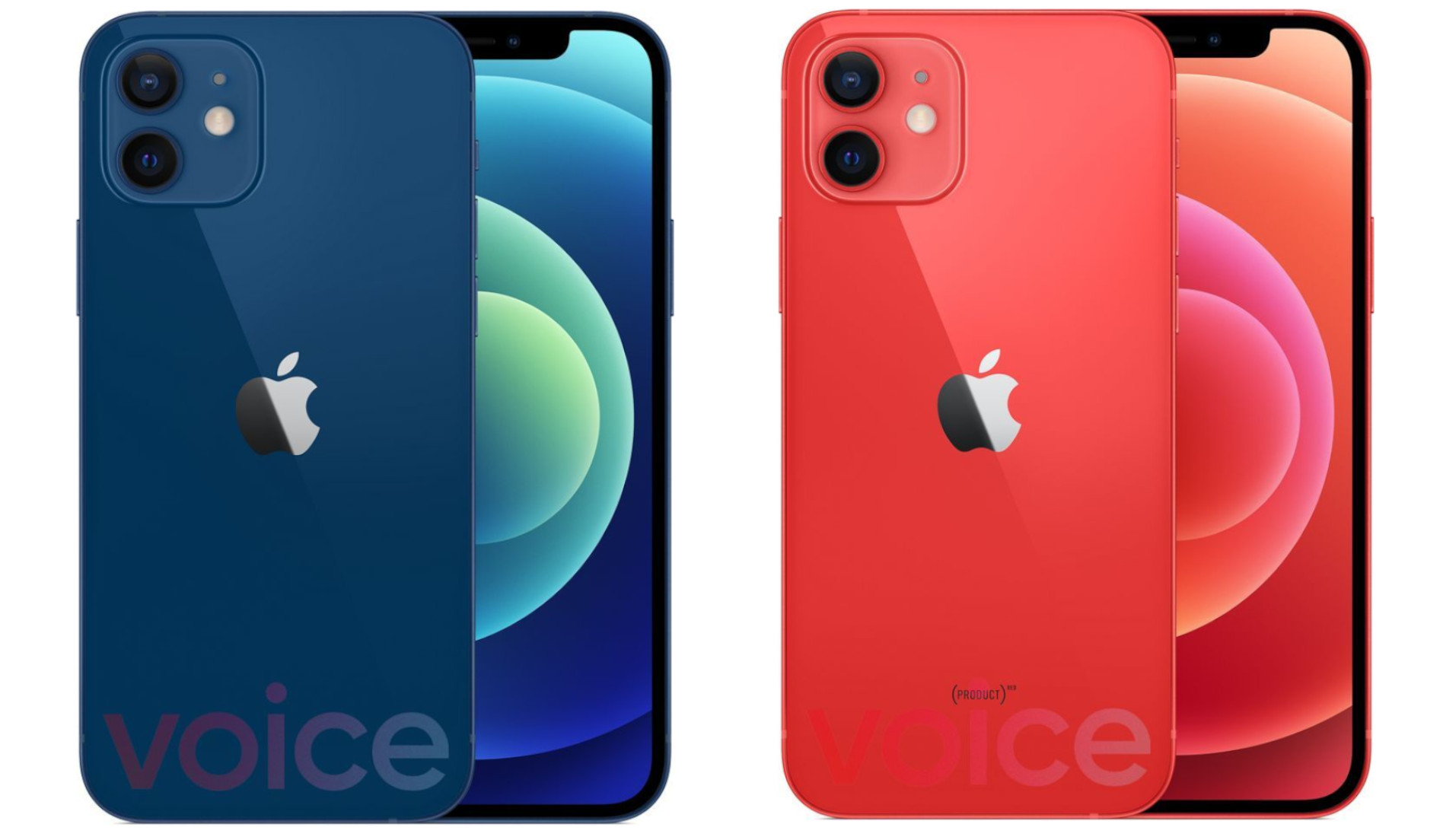 We've got 5 hours to go until the big show, and there are already more than 10,000 eager fans waiting on Apple's YouTube page. Meanwhile, Amazon Prime Day is in full swing. It's a good day to have multiple monitors!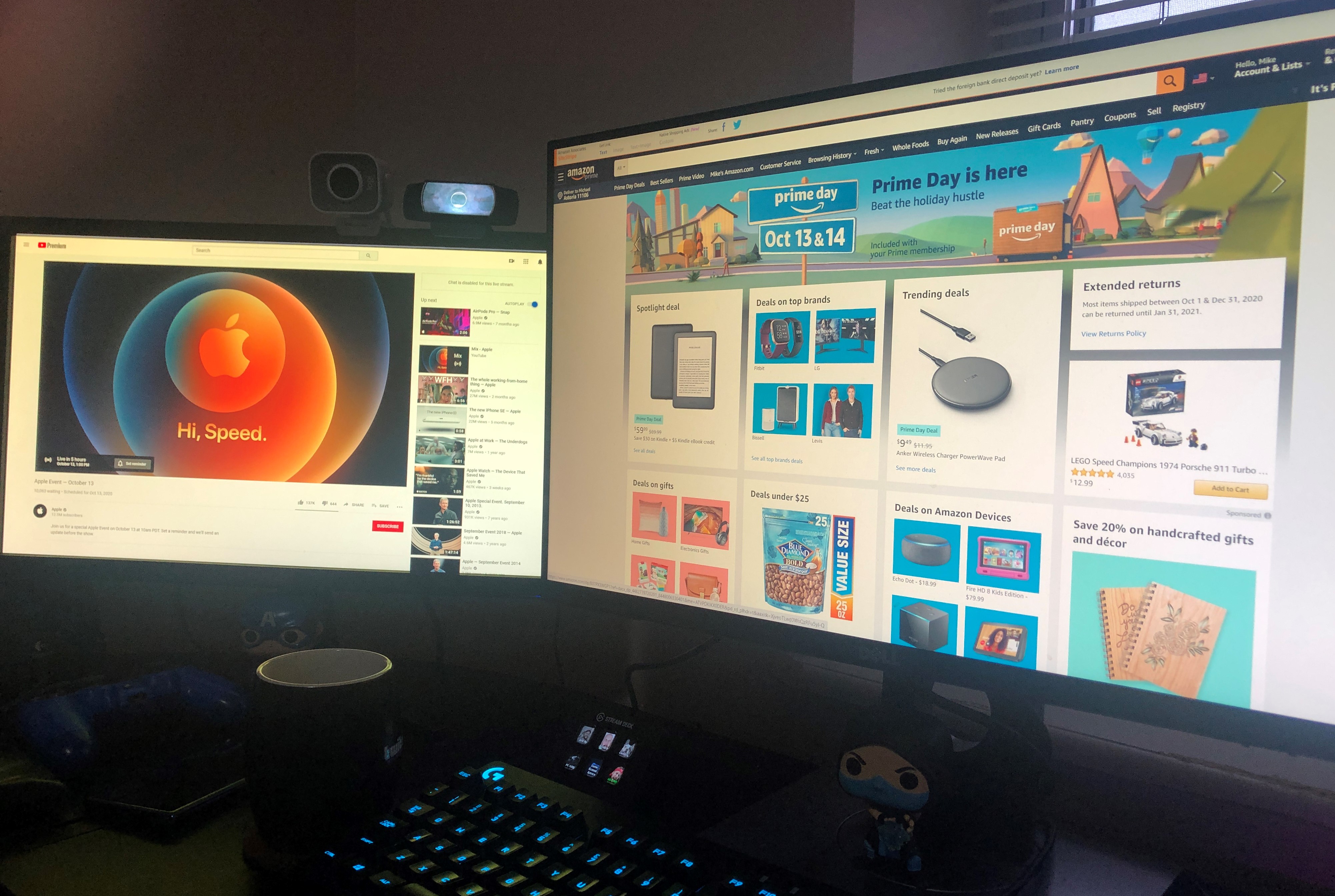 As per usual on Apple Event days, the Apple Store is officially down to make way for the new products we'll see today.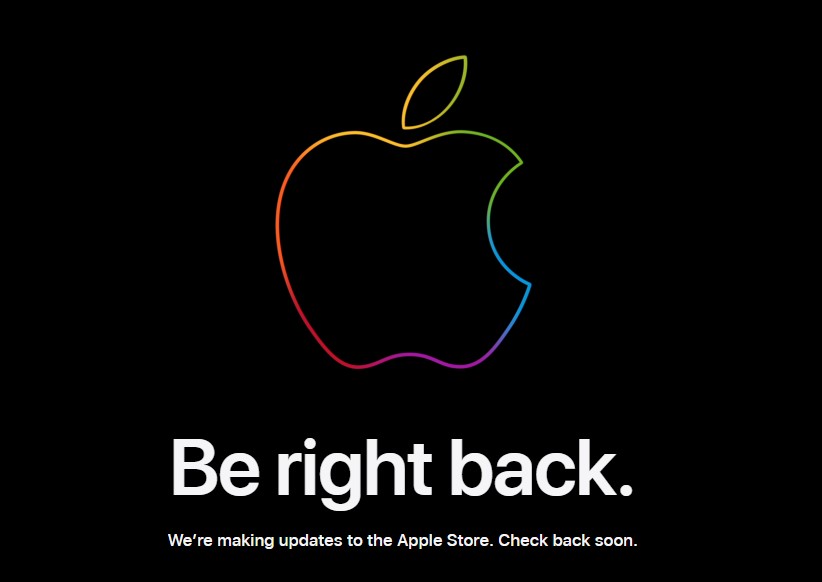 While the iPhone 12 might steal the headlines later on, it's Amazon Prime Day, which means you can get some rather nice discounts on the iPhone SE — great if you need a backup Apple phone — and the iPad Air also has some money off it. It's rare that Apple produces get discounted, so we suggest you check these deals out. 
Apple oracle and analyst Ming-Chi Kuo has forecasted that the 6.1-inch iPhone 12 will be the most popular of the upcoming quartet of Apple phones. According to MacRumors, Kuo reckons that the 'standard' iPhone 12 will outsell the 5.4-inch iPhone 12 mini, which we're forecasting will be rather popular, especially for people with smaller hands. Overall, Kuo expects the iPhone 12 range to sell 80 to 85 million units altogether, and thus prove Apple's smartphones are as popular as ever. 
It looks like rumors of magnetic wireless charging for the iPhone 12 might very well be true, as Macotakara has found images of a wireless charger for the iPhone 12 from Japanese accessory manufacturer MPOW. The circular pad seems to sit in the spot where other leaks and rumors have claimed the iPhone 12 will have a ring of magnets beneath its chassis. It looks like this wireless charger, if the image is legit, will snap-on to the back of the iPhone 12 and thus avoid problems of the phone not charging if it's not placed correctly on a wireless charging pad.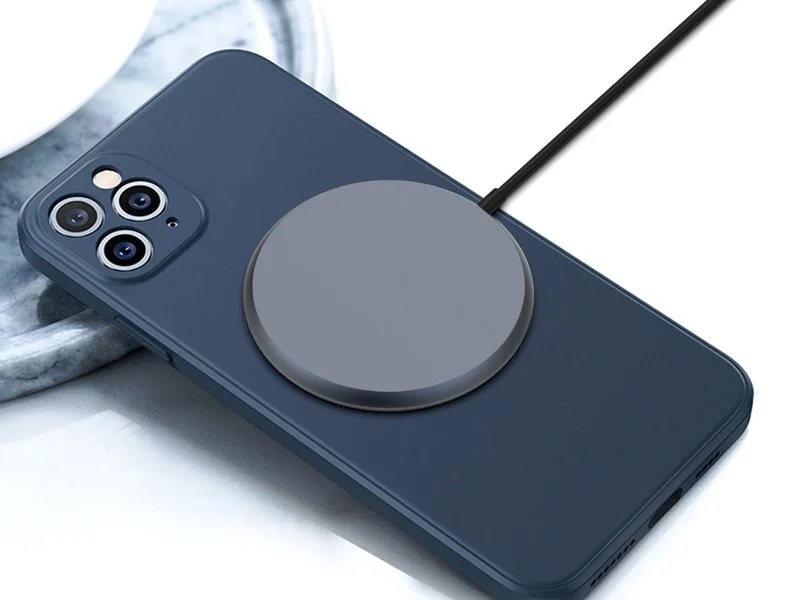 Speaking of the Apple TV, 9to5Mac found reference to what appears to be a new Apple TV in a leaked build of iOS 14. If a new Apple TV is on its way, then it's likely to look the same as the current one, as an icon added to the Apple server is also the same one as the current Apple TV 4K. However, we're not expecting Apple to reveal a new streaming box at today's event, but we're happy to be pleasantly surprised. 
Prosser also suggests that the HomePod mini and the next Apple TV could use Ultra Wideband technology to track you as you move around your home. Why would you want it to do this? Well, with UWB built in, the HomePod mini can sync up with other U1-powered Apple devices to help you find your lost gadgets, use AR applications, and effectively turn your old hardware into smart HomeKit-enabled tech.  
HomePod mini & the new Apple TV will both act as UWB base-stations 🧐 – Will precisely track your location as you walk inside house with other U1 devices.- Use info for media controls, brightness/volume control, & door locks.Turns regular hardware into HomeKit hardware.October 12, 2020
According to regular leaker Jon Prosser, Apple may release the iPhone 12 and iPad Air 4 at the same time. His theory? Apple doesn't want people to try out the new A14 processor before the new iPhone is out.  
It seems like Apple doesn't want the A14 in iPad Air to make it into people's hands before iPhone 12 🧐 Looks like they're going to be doing pre-orders and shipping iPad Air at the same time as iPhone 12…October 12, 2020
The iPhone 12 could be getting a huge camera upgrade, if recent leaks are to be believed. Leaker @PineLeaks claims that digital and optical zoom will be getting a "massive boost" this year, and that night mode will be extended to the iPhone 12's telephoto camera. With the Google Pixel 5 about to release, we're not surprised to see Apple step up its photo game, especially in the software department.
https://t.co/0tUq8jA5BSDigital and Optical Zoom will be getting a massive boost this year. The standard iPhone 12 will completely rely on software for this, still. You will get an significantly extended digital zoom, both quality and distance wise.October 11, 2020
One of the most interesting last-minute iPhone 12 leaks could be a big one for old-school Apple fans. The upcoming flagship will reportedly bring back Apple's MagSafe technology, which was that handy, trip-safe magnetic charging port from your old MacBooks. The tech will allegedly be revived to deliver a new kind of wireless charging for the iPhone 12 — we're eager to see how that shakes out in real world use.