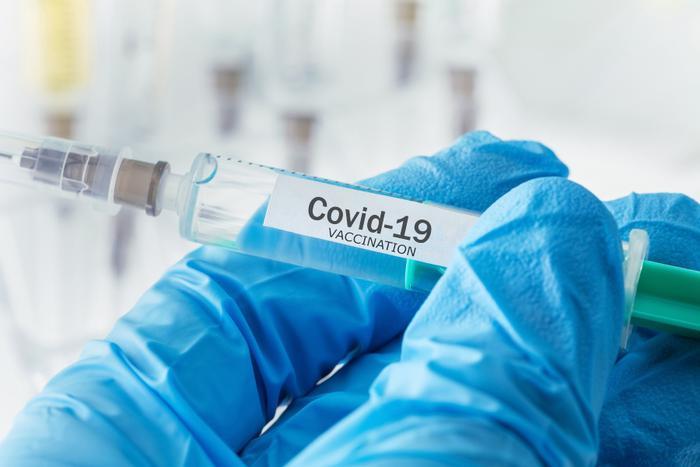 Johnson & Johnson has paused its trial of an experimental COVID-19 vaccine following an unexplained adverse health event experienced by one of its participants. 
The drugmaker didn't say what the unexplained illness was out of respect for the patient's privacy. However, the company said it adheres to guidelines which specify that trials must be halted if a serious reaction occurs that could potentially be related to the vaccine. 
The company said Monday that the participant's illness is "being reviewed and evaluated." 
"Adverse events — illnesses, accidents, etc. — even those that are serious, are an expected part of any clinical study, especially large studies," Johnson & Johnson said. 
"Based on our strong commitment to safety, all clinical studies conducted by the Janssen Pharmaceutical Companies of Johnson & Johnson have prespecified guidelines. These ensure our studies may be paused if an unexpected serious adverse event (SAE) that might be related to a vaccine or study drug is reported, so there can be a careful review of all of the medical information before deciding whether to restart the study," the company said.
Pausing the clinical trial
Johnson & Johnson added that it's learning more about the participant's illness and that it's "important to have all the facts before we share additional information." 
"Serious adverse events are not uncommon in clinical trials, and the number of serious adverse events can reasonably be expected to increase in trials involving large numbers of participants. Further, as many trials are placebo-controlled, it is not always immediately apparent whether a participant received a study treatment or a placebo."
The company noted that a "study pause" doesn't mean that its testing process is over. 
"A study pause, in which recruitment or dosing is paused by the study sponsor, is a standard component of a clinical trial protocol," Johnson & Johnson said.