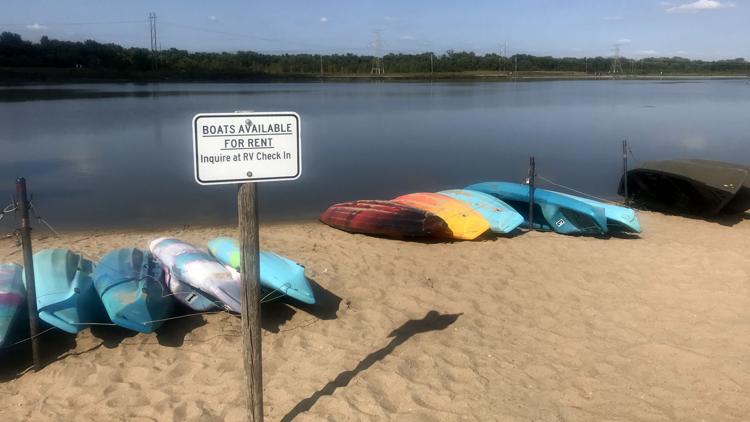 The mostly still waters of a lake are perfect for a beginner kayaker. And luckily, you don't even need your own equipment at a handful of lakes around the St. Louis area.
The most popular place in the St. Louis area to grab a kayak is probably Creve Coeur Lake, but honestly, it's also a little crowded. A hidden gem, is St. Peters' Lakeside 370 Park off Interstate 370 in St. Charles County. The lake is big, at 130 acres (Creve Coeur is 320 acres) and the park has lots of fun amenities including a dog park, archery range and sprayground.
I've always kayaked with someone else on vacations. But I always end up fussing with my partner (usually one of my sons). This time, I wanted to try it solo. I just checked in at the trailer (full disclosure: this was after I'd chickened out on an earlier visit), and headed down to the beach with a worker to unlock a trailer and grab my oars. After that, I was on my own.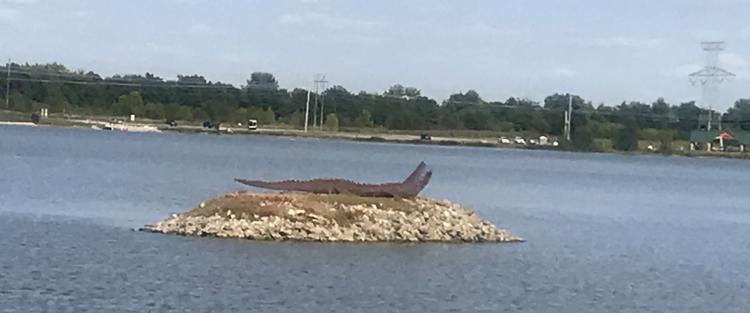 Luckily there are really no big weeds or brush to get tangled in, just mainly open water — oh and a big alligator sculpture on a little island in the middle of the water.
There were few others on the water: a few people fishing on the sides, a group in a paddleboat passed by, one other kayak. It was quiet and peaceful — and no one to fuss at.
Skill level • Easy
More info • stpetersmo.net/lakeside-park.aspx
Cost • A two-person kayak is $15 an hour; $7.50 for each additional hour. A single is $10 an hour; $5 each additional hour.