In the blink of an eye, the school Easter break is here and if you haven't already locked in a holiday spot, you could be feeling like you're in for two weeks of Netflix on the couch.
The good news, of course, is that there are still quite a few solid holiday options available around the country – and if you're so inclined, overseas in not-too-distant destinations.
Here's how to find a last-minute holiday that's right for your family, and for your budget. 
Search for sale fares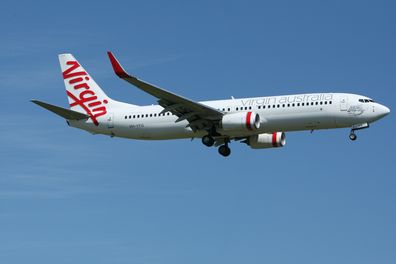 READ MORE: Cafe's rule proves long-suspected coffee truth
Airlines are constantly announcing sales – many of which fall over the school holiday period. If you get in quick, Virgin Australia has just announced a stack of fares for the second week of the April school holidays, with fares between Sydney and the Gold Coast priced from $99 Lite one-way, Melbourne to Brisbane from $159 Lite one-way and a host of international fares such as Sydney to Fiji from $630 Lite one-way. 
Missed this particular sale? Sign up for airline alerts so you're always first in when new sales fares are announced. 
Avoid what's popular
When it comes to sites such as Stayz, Expedia and Wotif, it's a good idea to take a look at what's trending and what is still showing plenty of availability so you can lean towards booking something in the latter.
For example, Stayz recently released data which shows that when it comes to holiday homes, Queensland's Sunshine Coast, the South West region of WA  and Perth are demonstrating the highest demand for Easter. New South Wales' Central Coast, Hunter Valley, Mornington Peninsula, Snowy Mountains and Whitsundays, however, are showing solid holiday home availability. 
READ MORE: Skip the queues this Easter and get your show bag here!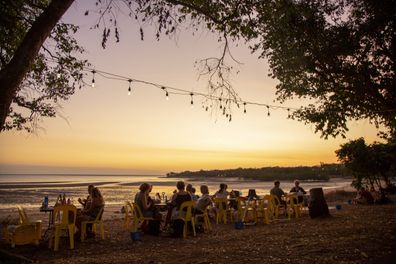 Wotif is showing the Gold Coast is the top destination being booked for Easter, followed by Sydney, Melbourne and the Sunshine Coast.  With that kind of information at your fingertips, isn't it time to lock in a trip to Canberra or Darwin?
Try different travel platforms 
The likes of Skyscanner will always have their place, but consider taking a look at new and different travel platforms that may not be on the radar of many Australians (yet). Cozycozy is the world's largest accommodation search platform with a unique search engine that searches hundreds of platforms – including Airbnb – to find you the right accommodation, at the right price. With over 20 million listings to choose from, the team behind Cozycozy say there are still thousands of available accommodations to choose from in our country's most in-demand destinations. 
Try something new
Can't find anything on your usual platform? Get back to nature and search for an off-grid cabin by Unyoked, quaint tiny properties that are all located within two hours of capital cities. Although it's perfectly feasible (and acceptable) to spend time reading and toasting marshmallows, download the AllTrails app, which will help you find all the best trails to discover in your area.
READ MORE: Destinations still showing availability for holiday homes for Easter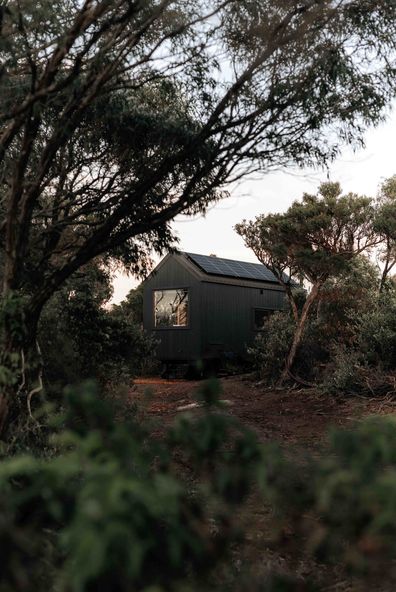 Let the kids plan a road trip
If you're not hung up on a particular destination and could do with a feeling of adventure and uncertainty, ask the kids to help plan a road trip. Give them a couple of guidelines (within a certain distance from home, budget etc) and you could be driving to Broken Hill and staying in all sorts of character-filled outback motels. 
Shop for back up
READ MORE: Skip the queues this Easter and get your show bag here!
Left booking things a little too late and have been left with a less-than-desirable property (even your own home)? Shop for a few items that could transform the way they view the time in that space.
The purchase of an old-school slip and slide, for example, will keep kids occupied for hours, while the purchase of a portable pizza oven such as those from Ooni can turn dinner time into pizza-making party fun. Just let them go wild with the ingredients (kids love it) and you'll have dinner sorted every night of the week. 
Happy Easter! 
For a daily dose of 9Honey, subscribe to our newsletter here.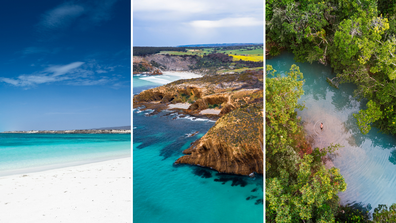 Stunning Aussie road trips you don't want to miss in 2023