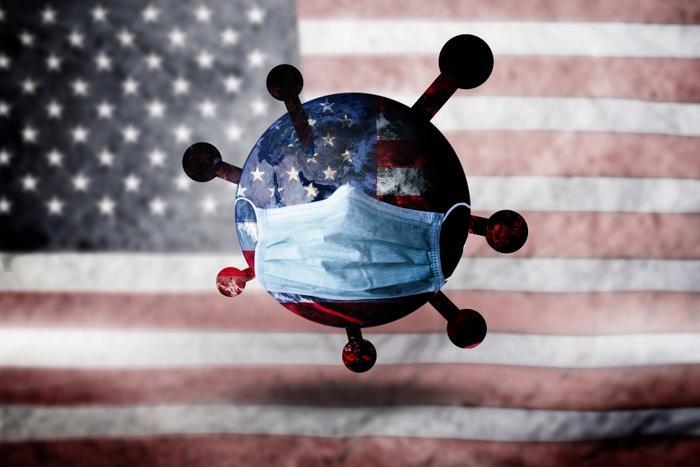 Coronavirus (COVID-19) tally as compiled by Johns Hopkins University. (Previous numbers in parentheses.)
Total U.S. confirmed cases: 6,681,251 (6,640,540)
Total U.S. deaths: 197,763 (197,091)
Total global cases: 30,241,377 (29,925,969)
Total global deaths: 947,266 (942,076)
Dr. Fauci is betting on a vaccine in 2020
If Dr. Anthony Fauci were a betting man, he'd lay odds on a coronavirus (COVID-19) vaccine to be ready by November or December. In testimony before a Congressional panel this week, the director of the National Institute on Allergy and Infectious Disease (NIAID) said he based that position on the latest data from vaccine clinical trials.
Fauci told lawmakers that researchers conducting the trials need to see no more than 150 infections to conclude that a vaccine is effective. Previously, he cautioned against rushing a vaccine to final approval, but now he thinks researchers are making good progress.
"Right now, the trials are over two-thirds enrolled – really close to full enrollment on one, and over full enrollment on the other," Fauci said.
North American travel restrictions to continue
The United States, Mexico, and Canada have jointly agreed to extend the current travel restrictions between their countries until at least Oct. 21. The borders closed on March 21 as all three nations began shutdowns to contain the coronavirus.
The U.S. government announced its decision to extend limits on non-essential travel through Acting Secretary of Homeland Security Chad Wolf, who posted the news on Twitter.
Mexico's coronavirus cases are about 10 percent of the U.S. total while Canada has had far fewer — around 142,000 at last count. U.S. cases number about 6.6 million.
Researchers employ a safer ultraviolet light against the virus
There's new data on the effectiveness of ultraviolet (UV) light in killing the coronavirus. 
Researchers in Japan found that using Ultraviolet C light with a wavelength of 222 nanometers, which is safer to use around humans, effectively kills SARS-CoV-2. It's the first research to prove its efficacy against the virus that causes COVID-19.
Scientists say a wavelength of 222 nm UVC cannot penetrate the outer, non-living layer of the human eye and skin, so it won't cause harm to the living cells beneath. This reportedly makes it a safer but equally potent alternative to the more damaging 254 nm UVC germicidal lamps that are increasingly being used to disinfect health care facilities.
Study: cancer patients not necessarily at higher risk
People with underlying health conditions are known to be at higher risk if they are infected with the coronavirus. But new research suggests that cancer patients may not be at as high a risk as initially believed.
The study conducted by researchers at Rambam Medical Center revealed that cancer patients may not be associated with the broad range of at-risk groups of people suffering from morbidities in connection with COVID-19.
Researchers say this finding is important since anecdotal evidence suggests that many cancer patients have reduced their treatment over the last six months out of fear of contracting the coronavirus at a health care facility.
Why hospitals were nearly overwhelmed by COVID-19
Six months into the COVID-19 pandemic, policymakers are still trying to understand why hospitals were nearly overwhelmed as the disease spread through major population centers.
A lack of precautions is just one answer. An analysis by The Wall Street Journal found for-profit hospitals had spent years reducing staff and facilities to prevent waste and maximize efficiency — and profits. When the virus hit, many hospitals didn't have enough doctors and nurses.
The report said many hospitals overworked their existing nursing staff, had to quickly train others, and relied heavily on rapidly hiring temporary staff. The report said that had the effect of draining resources away from poorer hospitals.
Around the nation
Minnesota: Schools in six more counties have been recommended for distance learning because of rising coronavirus cases. Five of the counties have been recommended for "full distance learning."

Connecticut: After "flattening" the curve of coronavirus cases, the virus seems to be making a comeback. The rate of positive tests has risen to 1.6 percent, according to state health officials. The number of patients in Connecticut hospitals is the highest since mid-July.

Texas: Gov. Greg Abbott has loosened restrictions on businesses, allowing more of them to reopen. Under the governor's latest order, restaurants, retail stores, and office buildings may operate at 75 percent capacity.