CHARLESTON, W.Va. — West Virginia Attorney General Patrick Morrisey and Beckley attorney Sam Petsonk have unique professional experiences they say make them the better candidate in this year's attorney general race.
Morrisey is seeking a third term for an office he says has prioritized defending jobs, holding drug manufacturers accountable for the opioid crisis, and addressing consumer fraud.
As for Petsonk, his legal work focuses on health care and labor issues, but his resume includes stints in the offices of U.S. Sens. Robert Byrd and Carte Goodwin.
Morrisey took office in January 2013, becoming the first Republican attorney general in West Virginia since 1933. Petsonk, a first-time candidate, won the Democratic primary in June after beating Pendleton County Delegate Isaac Sponaugle by 168 votes.
"We want to defend West Virginia jobs and protect citizens in this very difficult COVID environment," Morrisey told MetroNews last week. "It's important to have an experienced attorney general. Someone who has been through the fights who knows how to help our state succeed in this post-COVID world."
Morrisey's efforts as attorney general include successfully arguing before the U.S. Supreme Court for halting the implementation of the Clean Power Plan, the Obama administration's effort to reduce carbon dioxide emissions. Morrisey was part of a coalition that pushed for allowing the Atlantic Coast Pipeline to be constructed under the Appalachian Trail, although the companies behind the pipeline canceled the project because of cost uncertainty.
"I think there's a tremendous opportunity for West Virginia to advance on the energy front," the Republican incumbent said.
Petsonk, however, questions Morrisey's motives regarding natural gas.
"The question that should motivate the AG's decision about getting in these lawsuits is do we stand to recover from real losses that West Virginians incur," the Democratic candidate said. "If we do, it's probably a worthy use of state dollars. I don't think Morrisey has asked that question."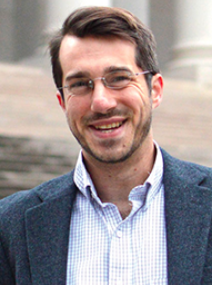 Petsonk's current legal activities involve former Blackjewel LLC coal miners in Appalachian states. The coal company filed for bankruptcy in July 2019, leaving 1,700 miners across the country unemployed.
A proposed settlement would provide $17.3 million to coal miners; the funding is related to the company failing to notify workers of the layoff 60 days before taking the action. Miners received around $5.5 million in back pay last October following an agreement in a federal district court.
"That's the experience that matters. That's the experience that we should demand, frankly, out of our attorney general," Petsonk said.
Petsonk, during his interview with MetroNews, focused much of his time on Morrisey's involvement in the lawsuit challenging former President Barack Obama's health care law. Eighteen state attorneys general and the U.S. Department of Justice argue "Obamacare" is unconstitutional because Congress reduced the individual mandate to zero in the 2017 tax law. The plaintiffs say the reduction makes the rest of the law unenforceable.
The U.S. Supreme Court will hear oral arguments regarding the law on Nov. 10, a week after Election Day.
Petsonk has placed the lawsuit at the forefront of his message to voters, stressing the possible effects of justices striking down parts of the law or the entire statute.
Petsonk had a front-row seat to lawmakers passing "Obamacare" as a legislative assistant in the U.S. Senate.
"I have watched over the last decade as hundreds (of) thousands of West Virginians have received health insurance because of the federal law that Morrisey is trying to take away right now," he said.
West Virginia is one of 38 states that expanded Medicaid, which is possible because of the law; according to the state Department of Health and Human Resources, 179,091 people have insurance coverage through the expansion as of Sept. 13.
The Kaiser Family Foundation in an October 2019 report stated 37% of non-elderly West Virginians — 382,000 people — have a pre-existing condition insurance companies did not cover before "Obamacare."
One of the health care law's provisions Petsonk emphasized allows coal miners and their spouses to receive black lung benefits at an expedited rate.
"We'll lose all of that if Morrisey succeeds with what he is trying to do," Petsonk said.
Petsonk said if he is elected, he would remove West Virginia from the lawsuit.
"It's a disaster economically and for the public health," Petsonk expressed about the legal challenge. "We cannot let it happen."
Morrisey has previously stated to MetroNews the legal challenge is over rising health care costs; the average benchmark premium in West Virginia has gone from $281 in 2014 to $628 this year, a 123.4% increase.
"I think there is a way to strike the mandate and then have better health care options for everyone at lower prices," the attorney general said last week. "This was a one-size-fits-all program, and that is not what West Virginians want."
Morrisey additionally shared optimism that the U.S. Supreme Court will rule the individual mandate as unconstitutional but send the rest of the law to a lower federal court for determining which provisions are severable from the tax penalty.
"All these people that are predicting gloom and doom and the demise of health care, they've just been playing politics," he said.
Morrisey pushed a bill during this year's regular legislative session stating insurance companies would have to cover pre-existing conditions if "Obamacare" is not in place, yet the Legislature did not pass the measure.
"Everybody that I know supports ensuring that people with pre-existing conditions are covered," he said. "I certainly do."
Petsonk asserted the state has not done enough to keep insurance costs down. He said the government should increase the value of tax credits to offset the loss of federal subsidy dollars.
"West Virginia made a decision to cause health insurance to become less affordable. Morrisey has to live with that decision. It's his government that made it," Petsonk said.
"If (Morrisey) was doing his job as counsel for the people of West Virginia, he would have advised the state to keep health insurance less expensive. Under the Affordable Care Act, health insurance can be more affordable. My position is that West Virginia's government should choose to make it that way."
Petsonk also criticized Morrisey's handling of the opioid crisis.
"We lose in West Virginia $8 billion to the addiction crisis. He's scarcely settled our cases for pennies on the dollar of those real losses," Petsonk said. "His experience is selling out the people of West Virginia."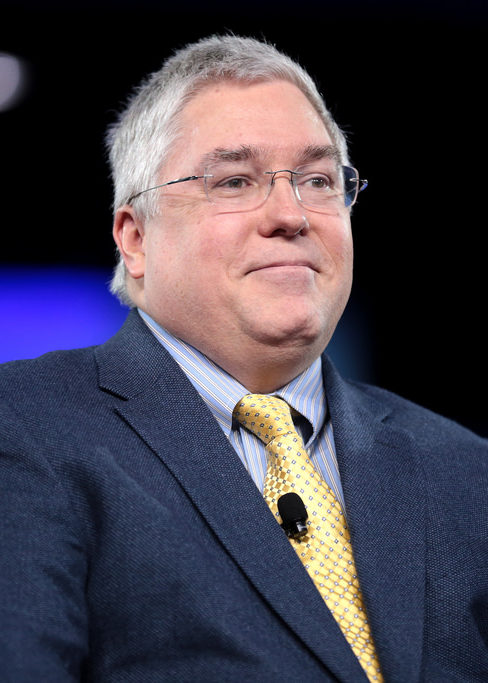 Morrisey has faced criticism for his ties to the pharmaceutical industry; he represented prescription drug companies as a lobbyist working in Washington, D.C. before becoming attorney general.
Morrisey and 20 other state attorneys general in February rejected an $18 billion settlement with McKesson Corporation, AmerisourceBergen and Cardinal Health, in which West Virginia would have received around $8.9 million annually. Morrisey said at the time the proposal was inadequate.
"I make sure that West Virginia doesn't sign onto any settlement that is going to shortchange our citizens," he told MetroNews last week.
Morrisey said his office has worked on getting around $115 million in settlements with drug companies as well as lowering the number of opioids in West Virginia.
"It's a major reason why illicit pill numbers are way, way down in West Virginia. That's critical, and we've gone after the root causes," he said.
Morrisey in March 2018 sued the U.S. Drug Enforcement Administration, in which his office claimed the agency's drug quota system allowed drug manufacturers to sell as many pills as companies wanted.
Morrisey also touted his efforts addressing fraud and waste; he noted to MetroNews the state has received $410 million in settlements with various companies since 2013.
"We're making a huge difference in taxpayers and consumers' lives," the incumbent said. "It's critical going forward that you have someone with that kind of experience and also is going to be focusing on protecting people and keeping them safe."
Morrisey said Petsonk lacks the background to serve as attorney general, contending Petsonk would use his office to challenge the Trump administration at West Virginians' expense.
"My opponent is part of the far-left wing of the Democratic Party. This is no moderate. This is no centrist," Morrisey said. "He's way, way out there."
Morrisey has taken exception to past donations Petsonk made to Vermont Sen. Bernie Sanders' 2016 presidential campaign and Petsonk's lack of vocal support for former Vice President Joe Biden's presidential run. Morrisey has repeatedly shared his support for President Donald Trump, mentioning his office's collaboration with the federal government as a reason for another term.
Petsonk's response? "I'm as independent as a hog on ice."
"I am a Democrat, but the thing that matters to me is looking out for the people of West Virginia," Petsonk said. "Who will deliver the results that we sorely need in our state? That's the only test that matters to me in politics, and it's the only question I ask when I look at candidates."
Morrisey has agreed to participate in a MetroNews-hosted debate that would be part of a "MetroNews Talkline" episode. Petsonk has not agreed yet to such forum.
Petsonk said he wants to have two debates — one debate on the radio and the second to be televised — and his campaign has presented Morrisey with multiple options for something. Petsonk added he wants something to happen before early voting starts.
"What is the point of debating after so many voters cast their ballot? We do not appreciate Morrisey hiding from public view," he said.
The final day to register to vote is Oct. 13, and the last day to request an absentee ballot is Oct. 28. The early voting period goes from Oct. 21 to Oct. 31. Election Day is Nov. 3.