Motor City Disposal is pleased to announce that they offer roll-off dumpster rentals to residents in the Metro Detroit area. The company is ready to provide customers with all of their dumpster needs at an affordable price.
As noted on their website, Motor City Disposal is a locally-owned Metro Detroit dumpster rental company that is dedicated to bringing their customers the highest level of service. They provide roll-off dumpsters for various residential and commercial purposes, and all of the equipment they provide can be placed safely on pavements and driveways.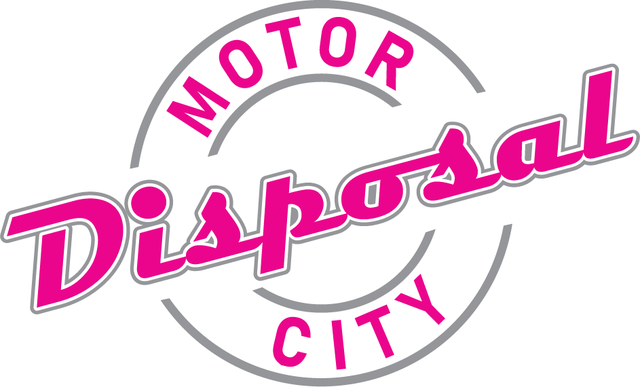 Their dumpsters are very useful for a variety of residential projects, such as spring cleaning and home remodeling. Motor City Disposal makes their customers' jobs easier, whether it involves house demolition or yard work. Once a residential dumpster has been rented, Motor City Disposal drops them off and carries them away once their customers are finished filling them up with waste. Their team works hard to be quick, flexible and easy to work with. They also give customers quick and convenient quotes for their dumpster rentals. Motor City Disposal asserts that they are the best choice for dumpster rental around Detroit, thanks to their expertise and quick action.
Motor City Disposal also provides commercial dumpster services for all types of businesses in the area. From junk car removal to all forms of garbage collection needs, Motor City Disposal does their best to ensure that their customers do not have to worry about their commercial waste pickup needs. The company is happy to give a quotation to all business owners and contractors looking for a reliable commercial dumpster provider in the Detroit area.
The waste disposal company offers two sizes of dumpsters so customers can choose which size fits their requirements best. The first dumpster size they offer is the 10-yard variant, with a capacity equivalent to four pick-up loads. These 10-yard dumpsters are best suited for household cleanup projects, such as basement cleanings and the removal of old carpets, small furniture and other household items. They are also easy to load due to their height of 4 feet. Meanwhile, the other dumpster size they offer is the 20-yard variant, with a capacity equivalent to eight pick-up loads. These 20-yard dumpsters are more suited for bigger remodeling projects like bathroom renovations, full attic and garage cleanings and house demolitions.
Using dumpster rental services also affords other benefits, such as increased site safety, easier and more convenient waste disposal, higher cost-efficiency and better eco-friendly practices. Motor City is willing to handle the disposal of e-waste, refrigerators, mattresses, construction waste removal, yard waste and much more. Customers are welcome to get in touch with the company to inquire further on the variety of waste they can pick up.
Motor City Disposal also invites customers to join them on their preferred social media platforms. Those interested are welcome to connect with the company on Facebook, for instance, and their Instagram page can be found here: https://www.instagram.com/motorcitydisposal/?hl=en.
The company measures their success by how satisfied their customers are, and an indication of this can be found in their online reviews. For example, Jonathan Russel writes in a 5-Star Google review that he, "Needed a dumpster for a complete home bathroom remodel. Motor City Disposal had great prices for their hydraulic dump trailers. Jay delivered the dumpster in my driveway without any problems and on time. Dumpsters are brand new, and we didn't have to worry about hydraulic lines leaking on the driveway. Dumpsters were not an eyesore in the driveway. Jay was very professional and knowledgeable. I would recommend this company to anyone. Dumpster will workout great for the average homeowner doing a remodel or spring cleaning. Thank you, Motor City Disposal!"
Meanwhile, Ryan D. says, "This company is the best disposal company I've dealt with. Very easy and responsive. We needed a dumpster for spring cleaning, and they had it to me in an hour. Unlike other dumpster rentals, theirs was clean and up-kept and not an eyesore for all my neighbors to look at. This will be the only company I'll use going forward and will highly recommend."
Customers can check out Motor City Disposal on Yelp at https://www.yelp.com/biz/motor-city-disposal-roseville for more details. They may head to the Motor City Disposal website or call their office hotline to learn more about their waste disposal services as well.
###
For more information about Motor City Disposal, contact the company here:
Motor City Disposal
Jason Stupera
(586) 842-2750
[email protected]
16482 E Thirteen Mile Rd, Roseville, MI 48066