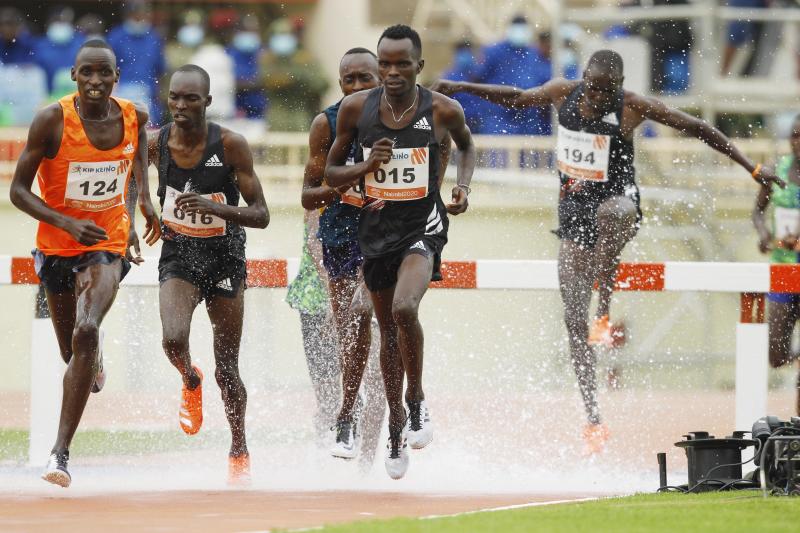 Built on land donated by British settle Erskine, the multipurpose arena is back to business.
On its 37th anniversary, Nyayo National Stadium re-opened its doors to the world after a 41-month closure for refurbishment.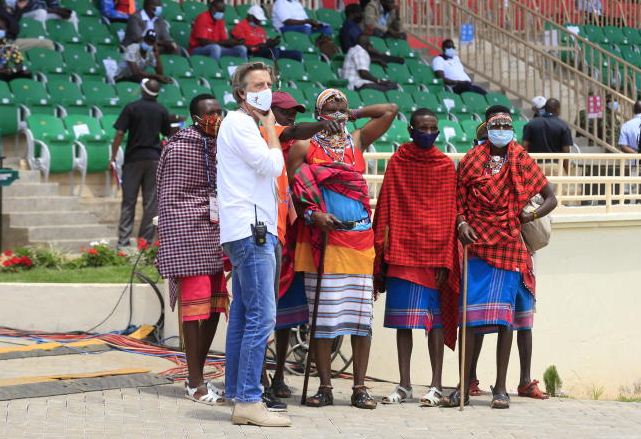 On this third day of October 2020, Nyayo Stadium was squeaky clean as it embraced the world – among them Kenya's world-beating athletics stars jostling for honour insides its bowel.
It was a befitting occasion as it hosted a global event, the World Athletics Continental Tour whose Nairobi leg, the Kip Keino Classic, is aptly named after one of Kenya's greatest sons, Kipchoge Keino.
On hand to let their drop of sweat sip through the stadium's tartan track were 5,000m World champion and 2016 Olympic silver medalist Hellen Obiri, 1,500m World champion Timothy Cheruiyot and 3,000m steeplechase world record holder Beatrice Chepkoech.
Read More
Most, if not all of them, had not been born when the 35,000-seaterfacility was erected on a maize field donated to Athletics Kenya precursor, Kenya Amateur Athletics Association (KAAA) by the British settler Derek Erskine.
The British settler, together with Archie Evans, co-founded the Kenya Amateur Athletics Association in 1951. Erskine would later head the KAAA as chairman.
Erskine's donation, although he did not live to see the facility he envisaged for he died on September 5, 1977, would become the pillar on which Kenyan athletics was to be built and hence the close association of Athletics Kenya with the Nyayo Stadium.
Initially known as the Nairobi West Stadium, the name change was mooted to the current Nyayo Stadium sometime in November of 1983.
This is when the then President, Daniel arap Moi, attended the semi-final of the Cecafa Senior Challenge Cup which was switched from City Stadium to the new facility.
Kenya beat Malawi 2-0 and later beat Zimbabwe 1-0 in the final. Since then, it has been called the Nyayo National Stadium.
Since then, the facility has been the centerpiece of Kenya's national aspirations and sporting dreams even as its inadequacy led to the construction of the Moi International Sports Centre Kasarani for the Fourth Africa Games in August of 1987.
Besides, the Cecafa Senior Challenge Cup duels the venue has hosted Africa as well as World Cup football matches and the Africa Athletics Championships in 2010.
After many years of depreciation, it was time for a facelift in 2017 in anticipation of hosting the African Nations Championship and hence its closure.
Fast forward, Nyayo Stadium is back ready for new dreams to be conceived and what a way it announced itself by hosting the Kip Keino Classic.
Deputy President William Ruto and former Prime Minister Raila Odinga graced the occasion, the annual one-day event considered by World Athletics as second to the elite Diamond League.
"It is a great honour for Kenya to have been chosen to host one of the legs of the World Athletics Continental Tour. We are grateful to World Athletics. For that, we welcome the whole world to this nation of great athletes," Raila said while conveying greetings from President Uhuru Kenyatta who is on an official visit to France.
"Athletics is a famous event. It brings people together and it also promotes peace," he said.
"This is a country of great sports men and women – one of them being Kipchoge Keino, whom this event is named after," Raila said.