Its annual conference has been moved to the web and it won't be charging admission. But South Carolina technology stalwart Blackbaud Inc. is likely to attract attention with its headline speaker this year: actress and comedian Amy Poehler. 
The former "Saturday Night Light" cast member is known for her portrayal of, among other memorable characters, the earnest municipal deputy director Leslie Knope on the NBC workplace TV sitcom "Parks & Recreation." 
"Within and beyond her expansive creative roles, she underscores the values of individualism and kindness, serving as an ambassador for the Worldwide Orphans Foundation and playing an active role in women's issues," said Blackbaud, which sells "social good" software and services designed specifically for the nonprofit sector.
Poehler will speak during the opening ceremony of the Charleston-based company's virtual three-day bbcon gathering that kicks off Oct. 6.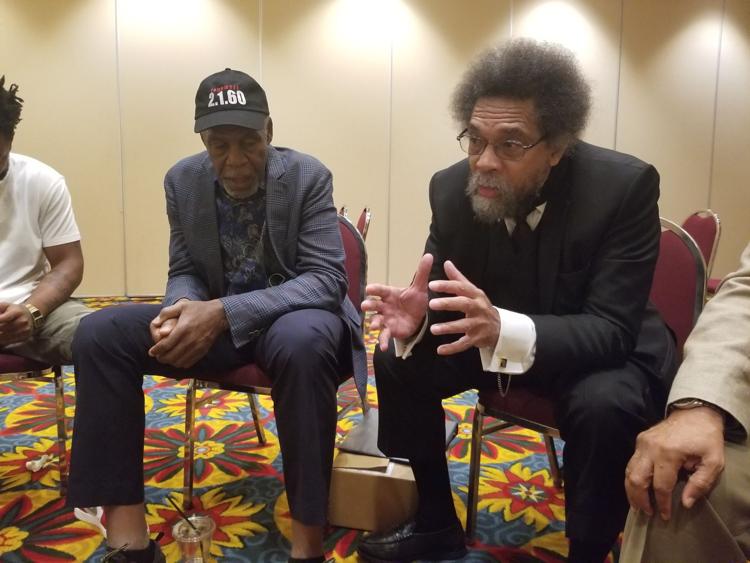 In a break from past years, Blackbaud  is making the 2020 conference free and moving it all online this year because of the effects of the COVID-19 pandemic. The event originally was to take place in Seattle. The web version had attracted about 23,000 registrants as of late last week.
Poehler won't be the only celebrity speaker at bbcon with ties to the Peacock Network. Hoda Kotb, co-anchor of NBC's long-running "Today" show, has agreed to speak as well, Blackbaud announced Friday.
Other special guests include musician Natasha Bedingfield, who is scheduled to perform, and philosopher, author and social activist Dr. Cornel West of Harvard University.
Past bbon celebrity headliners have included actress Robin Wright of "House of Cards" and "Breaking Bad" actor RJ Mitte. Last year, comedian and actress Francesca Martinez closed the event.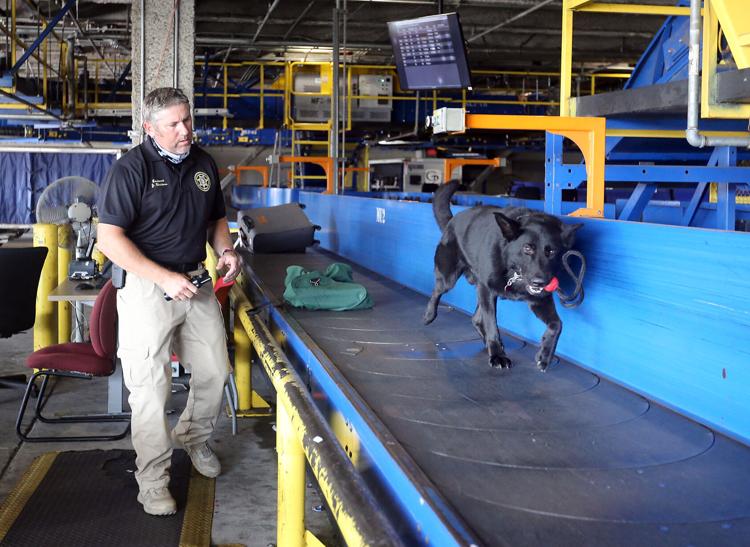 Nosing 'round the airport
Charleston International's workforce is going to the dogs, literally.
The state's busiest airport recently brought on Hector, a 6-year-old German shepherd, and Scout, a 2-year-old German short-haired pointer to help sniff out drugs and explosive materials in baggage, respectively.
Under the command of 22-year law enforcement veteran Lt. Jay Christmas with Charleston County Aviation Authority's Police Department, the canines have a greater sense of smell and hearing as well as a wider range of vision than humans. They also enhance the effectiveness of mechanical detection devices, according to the airport.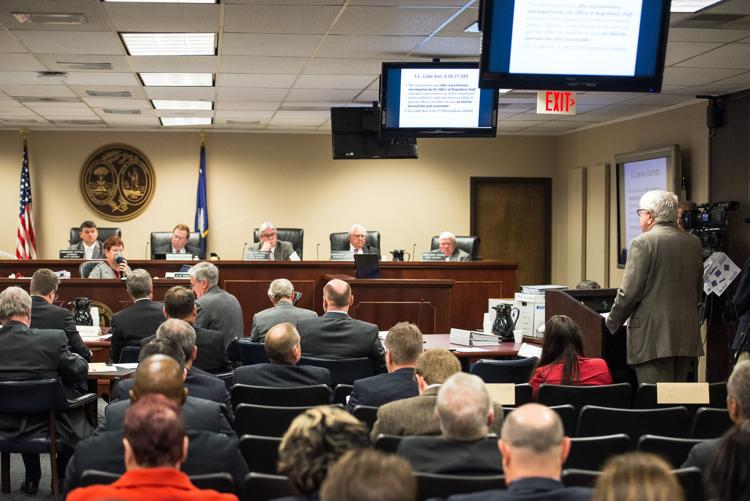 Utility players
A shakeup of the state panel that regulates utilities and determines how much many South Carolinians pay for their gas, water and electricity will be finalized this week. 
State lawmakers are set to decide Wednesday who will fill four seats on the S.C. Public Service Commission.  
The members of the South Carolina House and Senate will have the chance to choose among 10 candidates who were deemed to be "qualified" by a special legislative committee earlier this year.
The open seats are broken up by Congressional districts. Three of them, including the one representing Charleston, are contested with three candidates apiece competing. The other seat in the 5th Congressional District, which covers areas around Rock Hill, Sumter and Gaffney, only has one candidate on the slate. 
The elections are likely to be closely watched. Members of the commission came under intense scrutiny after the failed expansion of the V.C. Summer Nuclear Station in mid-2017, a disastrous project that is costing affected ratepayers billions of dollars. 
The candidates who get the nod this week are likely to have their hands full in the coming months. The commission is currently reviewing a request from Dominion Energy that seeks to raise the monthly electricity bills for its South Carolina customers by 7.7 percent. 
The newcomers will be seated by the time that case is decided early next year.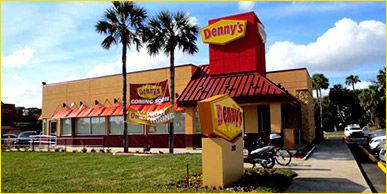 Work's the best
College graduates chewing on career plans might want to consider a stop at a South Carolina-based restaurant chain – as a place to work.
Denny's Corp. made its way onto Forbes magazine's new list of the 250 best U.S. employers for newly minted diploma recipients.
The casual dining chain from Spartanburg, famous for its "Grand Slam Breakfast," was ranked No. 195. That put it ahead of Columbia-based health insurer BlueCross BlueShield of South Carolina, which came in at No. 234.
No other businesses headquartered in the Palmetto State made the list, though several from just across the border in Charlotte did, led by Bank of America at No. 69. The other Queen City denizens were Atrium Health (No. 93), Duke Energy (No. 141), Compass Group (No. 205) and Truist Financial (No. 212)
Also, three employers inside the top 10 offer job opportunities in the Charleston market. Whole Foods Market topped the list followed by rival grocer Trader Joe's at No. 2 and cruise ship operator Carnival Corp. at No. 5.
Forbes said it worked with a market research firm to identify the companies. The list was compiled by surveying 20,000 Americans, from March to June, who had less than 10 years of professional experience working for businesses with at least 1,000 employees.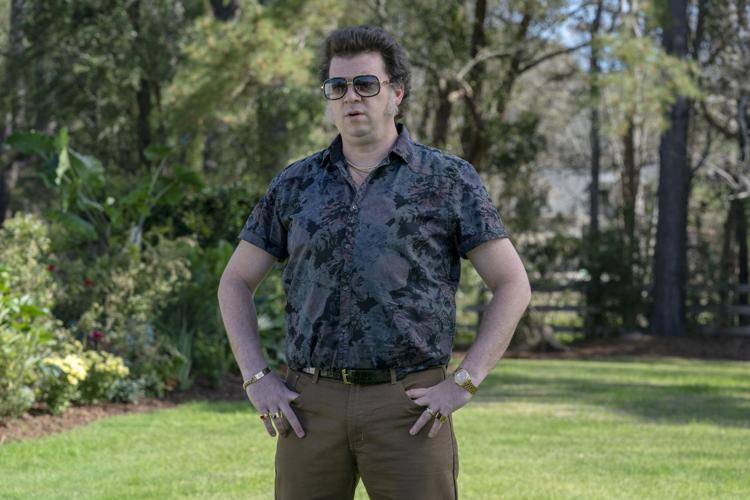 The California condo 
Charleston-area transplant Danny McBride is looking to unload a Los Angeles condominium with prime views of the landmark Capitol Records building and the iconic Hollywood sign.
The Sullivan's Island-based actor, writer and producer is asking $1.85 million for the 2,100-square-foot "casually sophisticated" residence that he bought in 2008 for $1.4 million, according to a report in Variety this month. 
"Over the years, some of his also-famous neighbors in the celeb-approved building have included Charlize Theron, Jason Statham and Dave Navarro," the Tinseltown-chronicling publication noted.
Variety said McBride previously sold a home in the Hollywood Hills. He and his family have made the Lowcountry their primary residence for the past three years.
McBride is known for his roles in "The Pineapple Express" film and HBO's "Vice Principals" and "The Righteous Gemstones," among other works. A few years ago, the Georgia native set up his Rough House production studio in Charleston. Its projects have included the "Gemstones," a dark comedy about televangelism, and the remake of "Halloween," both filmed locally.
Last month, the Medical University of South Carolina announced that McBride and wife Gia Ruiz, who's an art director, donated a $45,000 gift to the newly built Shawn Jenkins Children's Hospital and Pearl Tourville Women's Pavilion.