By Edith Mutethya in Nairobi, Kenya |
chinadaily.com.cn |
Updated: 2020-09-18 16:13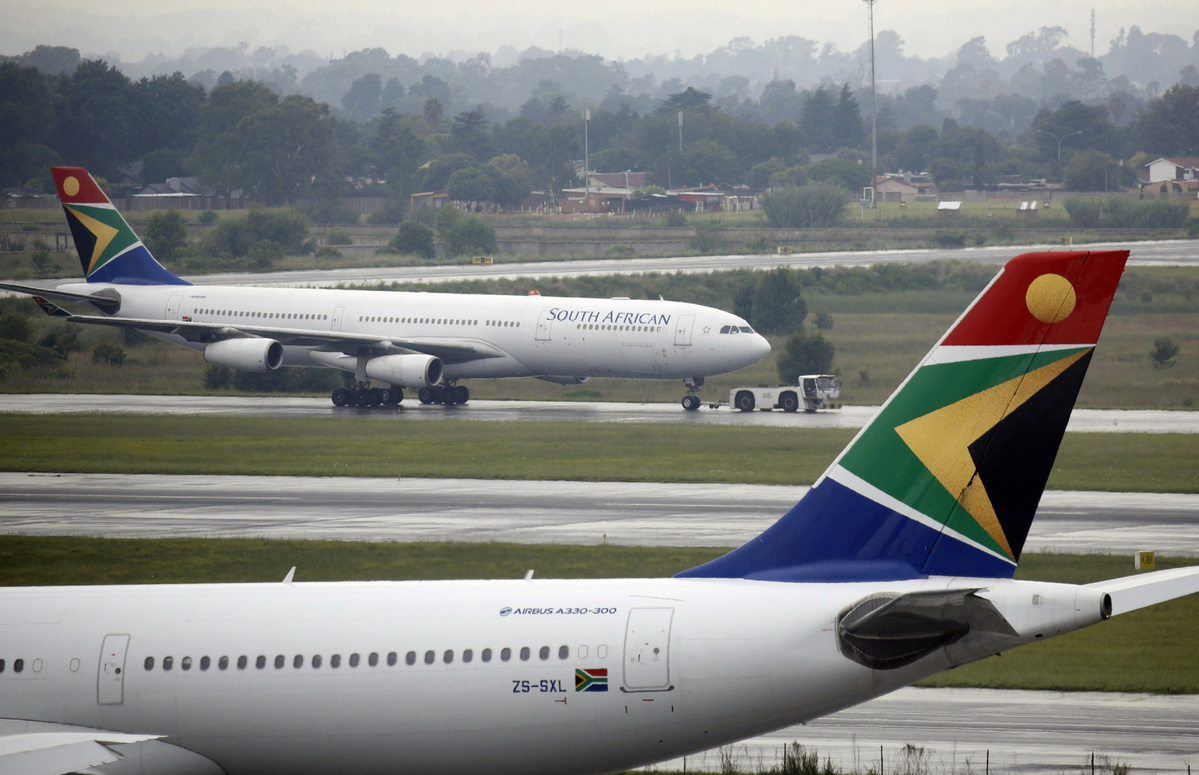 Despite many countries in Africa and Middle East reopening their skies to allow recovery of the tourism sector that has been hit hard by the coronavirus pandemic, the aviation industry is still grappling as people shun travel due to quarantine measures imposed by destinations.
According to the International Air Transport Association, the number of nations across Africa and Middle East that have government-imposed quarantine measures in place has increased from seven since August to 35.
This makes the region locked down despite borders being open.
An earlier research by the association showed that 88 percent of travelers would not consider traveling if quarantine measures were imposed at their destination.
On that backdrop, the association is calling on governments in the region to implement testing as an alternative to quarantine measures when re-opening their economies.
"Mandatory quarantine measures stop people from traveling. We understand that governments' priority is on protecting the well–being of their citizens. Quarantine destroys livelihoods. Testing is an alternative method that will also save travel and tourism jobs," Muhammad Albakri, the International Air Transport Association's regional vice-president for Africa and the Middle East said.
Due to quarantines, closed borders and travel restrictions, travel demand in Africa and the Middle East has fallen significantly.
The association said passenger traffic in Africa and Middle East has witnessed the largest drop of all regions in July compared to 2019 levels.
In July, the total passenger traffic in Africa was 93.7 percent below 2019 levels and in the Middle East it was 95.5 percent below 2019 levels.
Gladys Mwai, who works in a tour firm in Kenya's capital Nairobi, said the number of bookings is currently low, attributing the development to fear of contracting coronavirus.
Mwai said prior to the outbreak of the pandemic, they were doing 75 percent bookings per month on the minimum, but currently the figure has dropped to 30 percent or even less.
She said July to October has always been their peak season, because of the great wildebeest migration, where over two million animals migrate from the Serengeti National Park in Tanzania to the greener pastures of the Maasai Mara National Reserve in Kenya.
During the season, thousands of tourists flock the reserve to witness the seventh wonder of the world.
"We used to book groups of families who travelled together with their children but currently we rarely book groups. Most of our annual clients said they fear contracting coronavirus hence have no plans to travel this year. Additionally, many couples are used to going for holidays with their children so they prefer cancelling the plans instead of traveling alone," Mwai said.
She said most of the tourists currently booking to travel to Maasai Mara are locals but the numbers are still very low.
For business travelers, she said most of them now prefer booking for cargos online or via phone calls as opposed to travelling.
Mwai is hopeful that the situation will improve and the tourism sector will pick up again. "For those of us in the sector we are truly suffering and struggling to meet our basic needs but we hope for the best," she said.
During pre-coronavirus pandemic, the aviation sector supported more than 6.2 million jobs and $56 billion in gross domestic product in Africa and 2.4 million jobs and $130 billion in GDP in the Middle East, the International Air Transport Association said.
The association estimates 3.5 million jobs and $35 billion in GDP to be lost in Africa and 1.5 million lost jobs and $85 billion in GDP to be lost in Middle East, due to the economic impact of the collapse in air traffic in 2020 as a result of the coronavirus pandemic.
An earlier report by Moody's, a US business and financial services company, estimated that the commercial aviation industry globally, will recover by the end of 2023 in a best-case scenario.