Maybe it's too many months living and working in the same cramped quarters. Or the ultra-low mortgage rates. For some, spending less during the pandemic means they finally have enough saved for a down payment.
All that is prompting people to ask themselves whether now is the time to buy a home — even as the long-term outlook for the real-estate market remains uncertain.
There's been a burst of home buying across the U.S., especially in suburbs outside cities where people were cooped up during the spring Covid-19 lockdown. In August, contracts to buy single-family houses in Greenwich, Connecticut, nearly tripled from a year earlier. Contracts were up 57% in nearby Westchester County.
The U.S. market is so hot that the supply of homes for sale is running low, threatening to push up prices and put ownership out of reach for many Americans. Homebuilders are struggling to alleviate the supply problem as they deal with building-material shortages and surging lumber costs. And bidding wars have become common again.
It's not just the U.S. In the U.K., July home sales were the highest in more than a decade. A new report from UBS Group AG found that hot housing markets in cities including Munich, Frankfurt, Toronto and Hong Kong are vulnerable and at risk of a "sharp correction."
"In almost every community you're probably overpaying by some metric right now," said Ilyce Glink, author of "100 Questions Every First Time Home Buyer Should Ask." "Prices are getting pushed to where they aren't affordable even with the historically low interest rates."
Glink still recommends buying to those who can swing it. Overpaying a bit now doesn't matter as much if you're planning to stay in the home long term, she said. The questions she says first-time buyers should ask themselves include:
How long do you plan to stay in the area?
How much money do you have for a down payment?
If companies require workers to begin commuting again, will that large, leafy property in the suburbs still seem as attractive?
How set are you financially with your job? Do you see a career change ahead?
Are you prepared to spend much more on maintenance and taxes than you have as a renter?
Home buying isn't for everyone. While there are financial benefits to owning property — the value could increase, and mortgage interest can be tax-deductible — you lose the flexibility that comes with renting. And property taxes, maintenance, insurance and unplanned expenses mean there is much more to consider than just whether or not a mortgage payment is cheaper than rent.
Bloomberg spoke with people across the world about what went into their decision to buy — or wait.
NEW YORK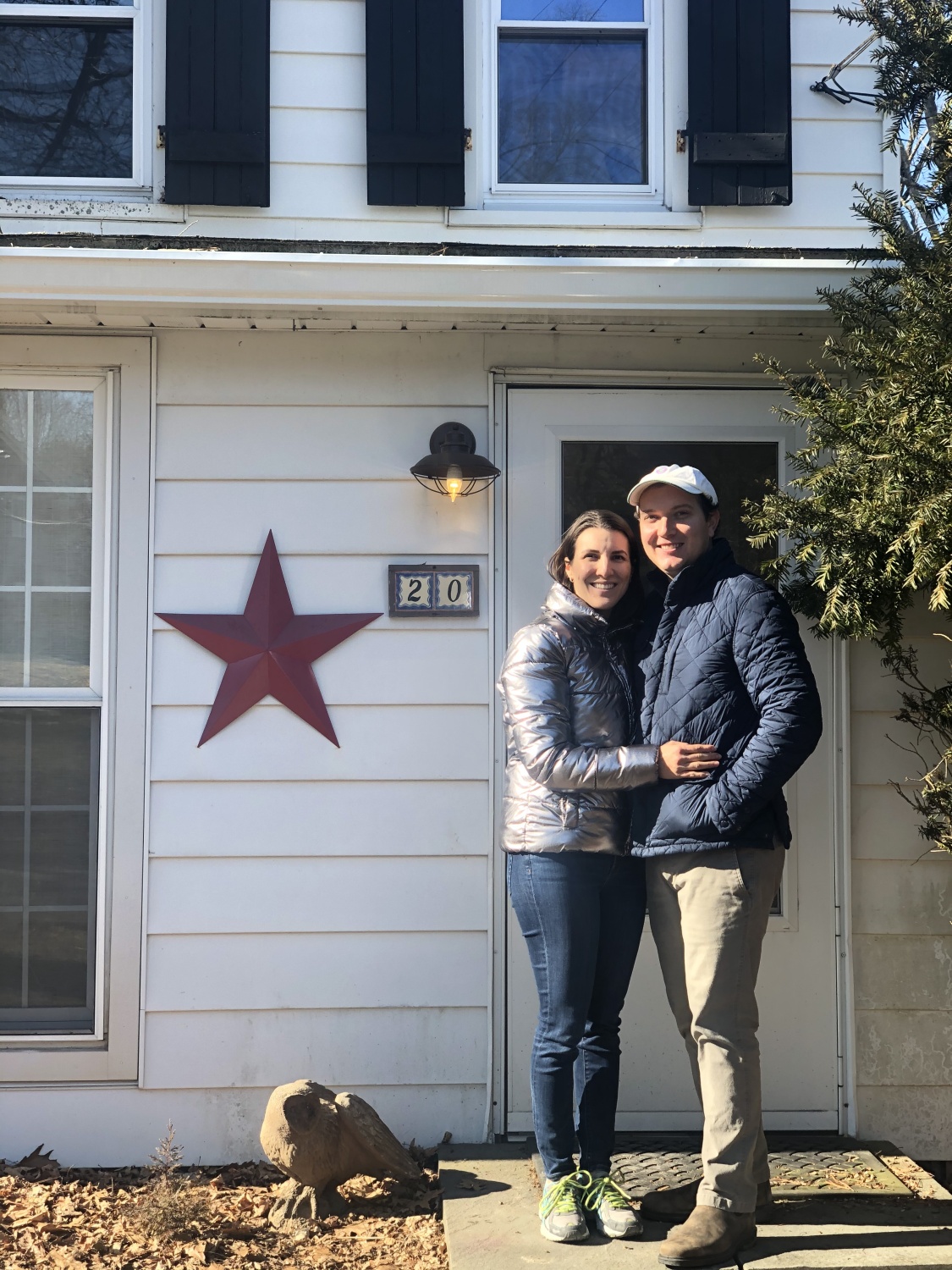 Alexis Strober had been living in New York City for the past 14 years, most recently in Battery Park City.
She'd enjoyed getting away to the Hudson Valley with her husband and their two young boys, and they'd looked at vacation homes to buy in the area, about a two-hour drive from the city.
When the pandemic hit, they decided to transform their lives, give up their city lease entirely and move upstate. In April, they closed remotely on a house they had previously considered for a second home, paying $303,500.
"The big driver to get rid of the apartment and be up here full time was really because of the childcare and the schooling options," Strober said. "Our younger son is two and a half, so it's really impossible to get any work done with him in the house. We found great day care and nursery school options for him here."
The new home in rural High Falls has a fireplace, a large backyard, and much more space, something they were missing in Manhattan after lockdown began. The family has been doing a lot more hiking and just bought a car.
The savings have been enormous. The Strobers' new mortgage payment is a little more than $1,000 a month, versus $5,500 rent for the Battery Park City apartment.
One downside: Fewer food options. "It's been a little bit of a culture shock," Strober said. "There's three restaurants in town, and they are all closed on different days. I've been doing so much cooking."
After sending their youngest child off to college this fall, Gerard O'Beirne thought he and his wife Anne would sell their Westchester County house after more than two decades and buy an apartment in Manhattan.
But the pandemic made them question whether that was the smart move. They decided to rent in the city instead.
"A lot of my clients are fleeing New York City," said O'Beirne, a tax partner at accounting firm EisnerAmper. "Maybe it would be the right thing to rent for a while and see how things play out."
The flexibility, market uncertainty and tax considerations all contributed to the couple's decision to rent.
They recently listed their Pelham, New York, home for about $1.2 million. They are looking for rentals on the Upper East Side, to be close to the EisnerAmper midtown office and to their daughter, who lives on the east side. They want to spend $5,000 to $6,000 a month for a three bedroom, which would allow them to keep a home office and a guest bedroom for the kids to stay in. That compares with their old mortgage payments of about $4,800 a month.
O'Beirne said he will save money in other areas by not owning in the suburbs.
"My Metro North ticket was $275 a month," he said. "Back and forth to the train was another $100 a month. Maintaining two cars and insurance on two cars. Lawn maintenance every week. The utilities to run a house our size. Every time you turn around there's a new bill, and it all adds up."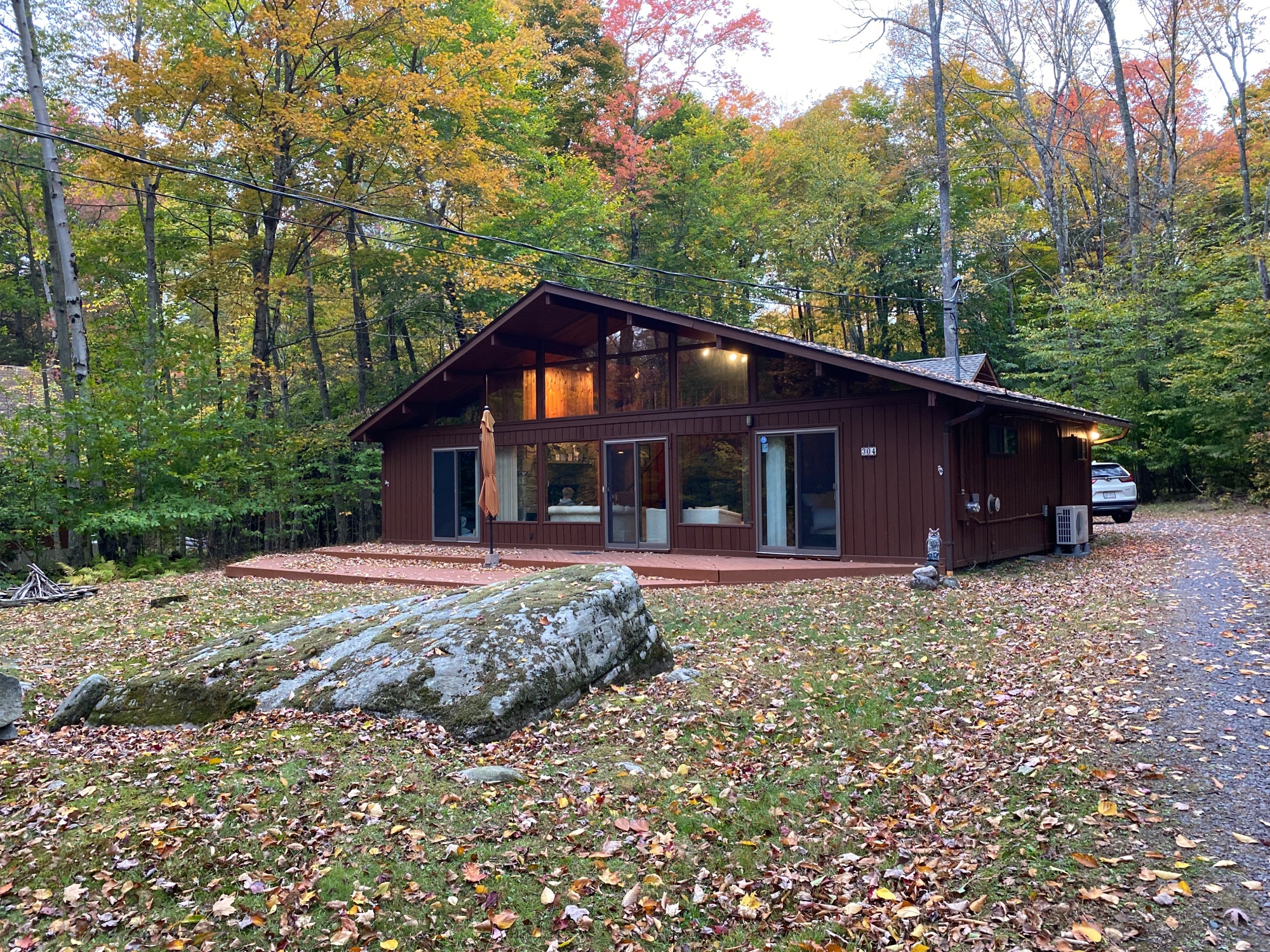 Henry Palmer has been a city person his whole life. The British expat and self-described "city-center boy" moved eight years ago from London to New York, where he worked as a vice president at Citigroup Inc. before joining a software startup.
Until now. Palmer and his wife, in their late 30s, packed up their 600-square-foot downtown Brooklyn apartment and headed somewhere more bucolic where they could work remotely. They settled on a home in Smallwood, New York, a rural area about two hours northwest of New York City.
The new home is surrounded by forest instead of concrete. At 1,100 square feet, it's nearly twice the size of Palmer's old apartment.
Palmer paid $365,000 for the Smallwood home. His new $2,500 mortgage payment is a nice discount from the $3,600 rent paid in Brooklyn.
Palmer said he and his wife were worried about the market — but because they were part of the frenzy of city dwellers that snapped up places in the country. They had to put offers on five or six different houses and move toward the top of their budget after repeatedly getting beat out by all-cash offers from tech workers fleeing the city. He thinks he probably overpaid.
"The knock-on effect of the pandemic was quite shocking," he said. "The place we ended up buying is worth maybe 75% of what we paid."
Palmer has been in the new home for about a month. He's enjoyed the quiet outdoor space, the savings, and having a car for the first time — even though it's a bit strange that he now needs to drive just to get some milk.
Greg McVay gave up his rental apartment in March and moved into his boyfriend's Lower East Side studio to spend lockdown together. It was the two of them, a poodle and an overweight cat in 550 square feet. They soon began looking for a rental one-bedroom with outdoor space in Brooklyn's Williamsburg neighborhood. When they crunched the numbers, they realized something surprising: They could afford to buy.
"We didn't really have to compromise on anything, and money is cheap now," said McVay, 34, a manager for a life sciences company.
In June, they toured their first condo listing — on the waterfront with a terrace and a home office — and put in a half-serious, low-ball bid. They offered $999,000 for a 892-square foot apartment listed for $1.195 million.
"We were just trying to test the market," said McVay's boyfriend, Scott Topel, 29, an interior designer.
In the next two months, they toured 40 other places before returning to the original apartment. The seller had dropped the price to $1.175 million; they came to a deal at $1.15 million — with a $25,000 credit to cover closing costs. The couple, who secured a 10-year adjustable-rate mortgage at 2.85%, will complete the deal in October.
It was a different experience from when Topel bought his Lower East Side studio in 2015, when there were already two competing offers for the place within hours of the first open house, he said. He plans to rent it out when they move.
"There's an opportunity for people who couldn't afford New York — and now, New York is slightly more affordable," McVay said. "I've been in the city nine years and could never imagine buying something like this."
Read more: Time to Buy a Home? You Need a Strategy
ATLANTA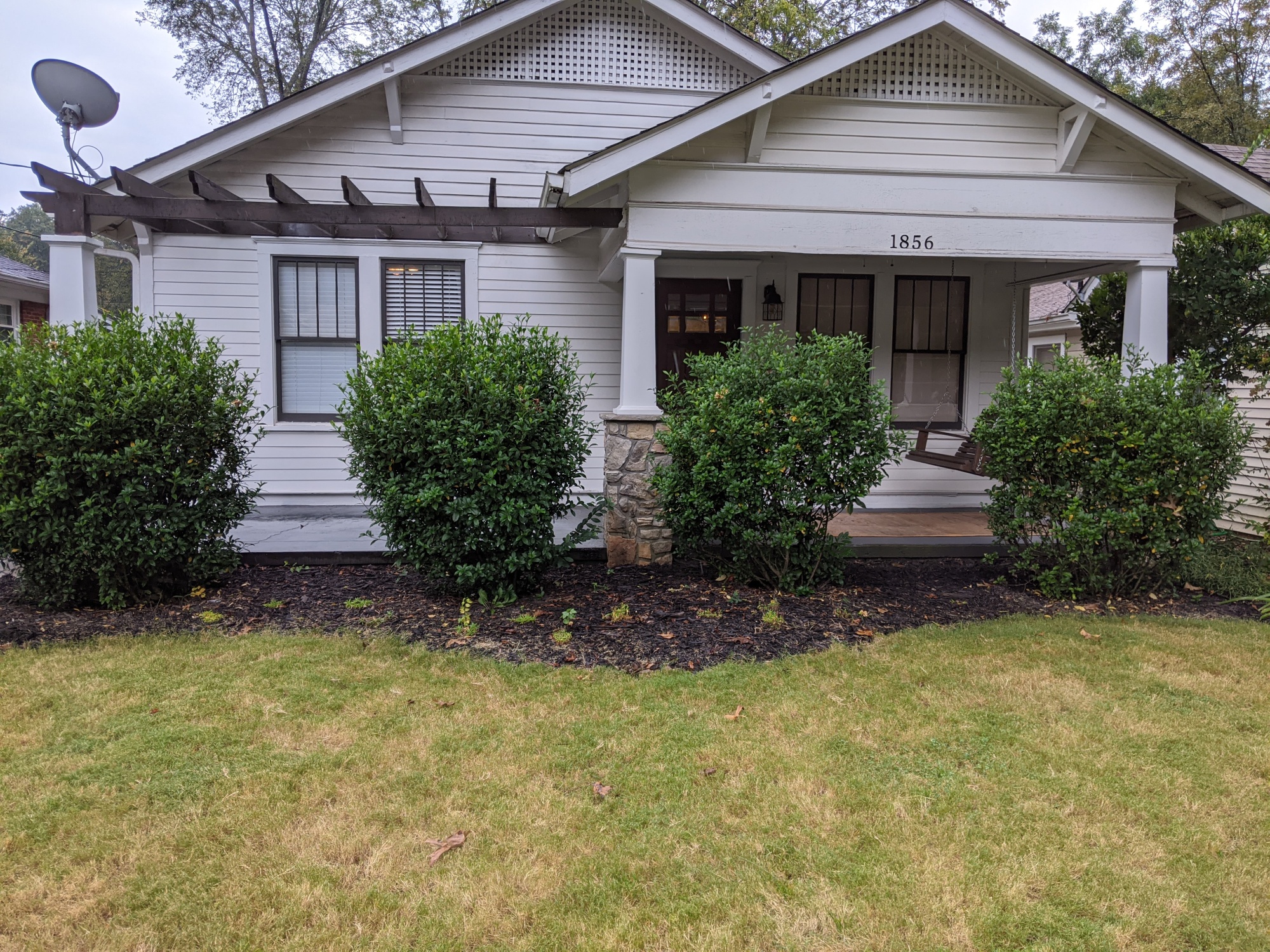 Ashley Brown, 31, and her fiancée Aaron Shuman, 30, have been apartment hopping in Atlanta for the past three years. They've had to deal with terrible management companies, crazy utility bills and cockroaches. Renting was losing its appeal.
They thought about buying a place of their own but worried about the economy. They're self-employed artists who lost business during the pandemic. Back in May, they had their doubts.
"We were still kind of a little uncertain about what was happening with the coronavirus and how that was going to shake out," Shuman said.
Still, they started looking at houses and were surprised by how much of a seller's market it seemed to be. When Shuman saw a listing pop up for a $239,000 two-bedroom house in a historic suburb of Atlanta, he cancelled his afternoon meetings. That afternoon, they took a look and made an offer.
Four other people also made offers, some higher, but Brown wrote a personal letter that the sellers said they loved. The sellers asked them to match the next-highest bid of $245,000 and threw in $6,000 in closing costs. 
Brown is a musical theater artist and web designer while Shuman is a music instructor and business owner, and they wanted to have a cash cushion even after the purchase. They assumed they needed to put down 20%, but the numbers started to work when a lender offered a mortgage with 5% down and around $100 a month in private mortgage insurance.
Within the first week of moving in, Brown posted in a local Facebook group asking how to take care of the plants in the front yard. To her surprise, the former owner of the house responded and offered to help. 
"She came over 10 minutes later," Brown said.
CHICAGO
Matt Smith-Daniels, a 30-year-old career consultant, was finding it difficult to work from home in downtown Chicago. His 27th floor rental, a 750-square-foot studio with floor-to-ceiling windows, used to be his dream apartment. That changed after spending his entire day working and living in the same room.
He revved up his search to buy a place for himself. He was looking at townhouses, but he was surprised to find that property values in Chicago had gone up, and not down. He also worried that higher taxes and more people working from home would mean less interest in downtown property.
"I took the long-term view," Smith-Daniels said. "I'm probably buying this place at its most expensive price, and it's just not worth it right now."
Meanwhile, rental prices were low. So he upgraded to a more spacious apartment. His new place is $2,700 a month for two bedrooms and two bathrooms. It's only three blocks down from his current studio — for which he pays $2,550 a month — and this apartment has an even better view, he said.
SYDNEY
Joel Grant, 30, and his partner had been living with his parents for two years when the pandemic hit. Reduced rent meant they saved money, but it became too tight a squeeze with everyone working from home.
"Our attitude with the property market is that we wanted to get in," said Grant, a manager for the Duke of Edinburgh's International Award Foundation. "We're not looking to sell in the next five years anyway, so even if it does dip, we're not going to suffer too much."
As he went back and forth with his partner about whether now was the right time to buy — Were their incomes secure? Were prices about to plummet? — a slew of Australian government support bolstered his confidence. There were incentives for first-time home buyers, for builders and breaks from mortgage payments. The perks kept coming.
"The government will put in place things to keep the property market alive at all costs," Grant said. "If the property market really crashes, then Australia is doomed economically."
Searching during the height of uncertainty about the pandemic actually had one plus: less competition, particularly from investors who've been blamed for pushing first-time buyers out of the market.
In August, they managed to find a two-bedroom townhouse on a quiet road in Ashfield, an up-and-coming suburb about 6 miles from Sydney's central business district. Like many properties in Sydney it was scheduled to go to auction — a frenetic affair where prospective buyers and onlookers gather on the front lawn with an auctioneer whipping-up emotions and driving the price higher.
Sensing there was less competition in the market, they took a chance and made an offer four days before auction. It was accepted the next day. Grant declined to say how much they paid.
"Covid worked in our favor there," Grant said. "I think the vendor was unsure about auction interest because of the pandemic, so they jumped on our offer."
They got the keys a few weeks ago.
U.K.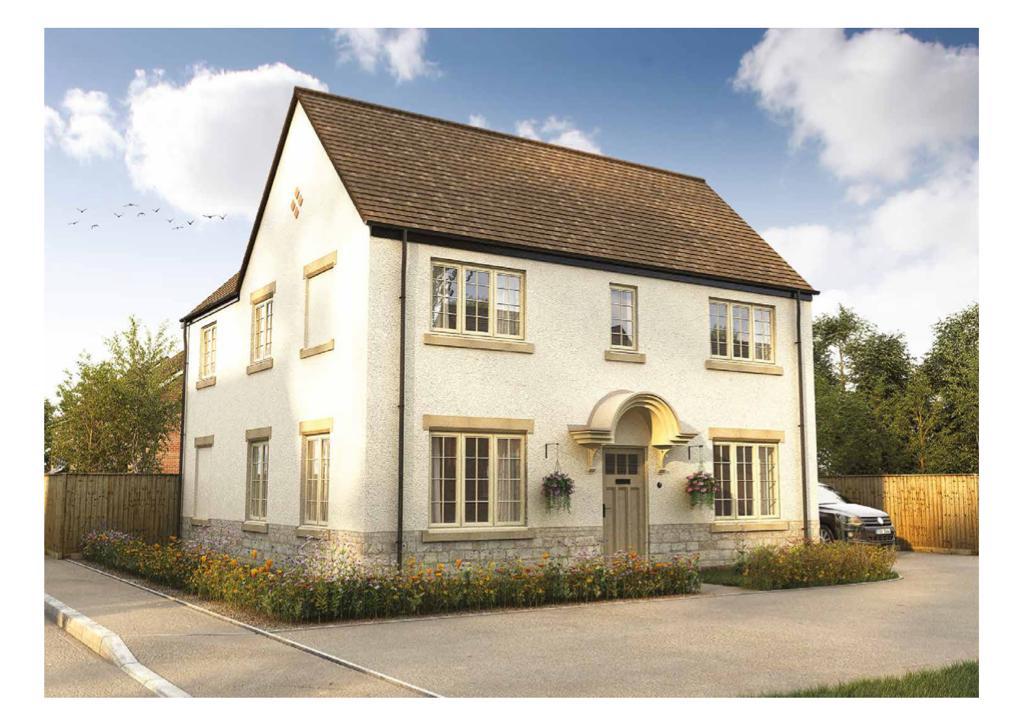 Katie Larson and her husband needed to move out of London to enroll their son in a specialized school in the English countryside. They were renting in London — a 5-bedroom, 1,600-square-foot flat that cost 3,400 pounds  ($4,430) a month — and figured they would do the same in the Cotswolds.
That quickly proved difficult. Like many others during the pandemic, they adopted a dog — and finding a landlord who would allow pets narrowed their choices. Every time they wanted to view a property, they'd drive two hours only to find houses in "awful" condition and yet in high demand.
"It was depressing," she said. "You would look at a house and it would get taken, or there'll be a waiting list for it."
They looked at older homes, but most needed work just to move in. One, she recalled, had carpeted bathrooms.
She decided to go with a newly built home in Chipping Norton, a town of about 6,300 people in Oxfordshire. They are spending more than £600,000 for the 1,800-square-foot, four-bedroom house. Their monthly mortgage payment is £2,250.
They took advantage of a property tax break offered this year by the U.K. government to stimulate the economy during the pandemic, saving about £15,000.
"Do I miss London, and where we lived for the past five years? Yes, totally. But it's beautiful here, and I think we'll really get to start to enjoy it once we do get in our house," she said.
Even though she doesn't consider this a "forever home," she says the family is planning on staying for at least five years, so she isn't worried about the market slipping in the short term.