Singapore will lift border restrictions for visitors from Vietnam and Australia, excluding the state of Victoria, starting 8 October.
"Both countries have comprehensive public health surveillance systems and displayed successful control over the spread of the Covid-19 virus," the Civil Aviation Authority of Singapore (CAAS) said on 30 September.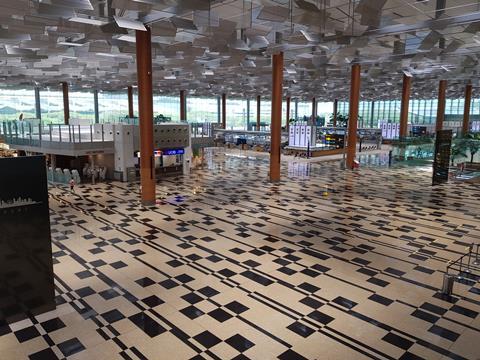 "Over the last 28 days, Vietnam has zero local Covid-19 cases, while Australia (excluding Victoria state) has a… local incidence rate of 0.02 per 100,000. The risk of importation from these countries is low."
From 1 October, eligible travellers may apply for an Air Travel Pass (ATP). Applicants must have remained in these regions in the last consecutive 14 days prior to entering Singapore.
Travellers will undergo a Covid-19 test upon arrival at Changi International airport and a negative test result will allow them to enter the city-state and go about their activities.
CAAS guidance states that the ATP is valid for single entry into Singapore anytime from the visitor's intended date of entry and up to seven calendar days after. The duration of stay will be aligned to that accorded to the passport holder prior to Covid-19.
In August, Singapore announced that it would waive quarantine requirement for visitors from Brunei and New Zealand, effective 8 September. The ATP document is also applicable to travellers from these nations.
According to a guide issued by Changi International airport, the ATP is a mandatory document for short-term foreign visitors from approved countries or regions travelling to Singapore for leisure. A separate document, known as a Safe Travel Pass, is for foreign travellers from approved countries or regions seeking essential business and official travel to Singapore under "green lane" or "fast lane" arrangements.
Singapore's Immigration and Checkpoints Authority indicates in an online guide that the ATP is applicable to foreign visitors from Brunei and New Zealand, as well as Vietnam and Australia, excluding the state of Victoria.
Residents of Singapore and Brunei are also allowed short-term travel between the nations for essential business and official purposes under an arrangement referred to as a "reciprocal green lane". Singapore also has such bilateral arrangements with Japan and neighbouring Malaysia.
Separately, Singapore has established bilateral "fast lane" agreements with China and South Korea to facilitate essential business and official travel.
For China, this applies to six Chinese provinces and municipalities: Chongqing, Guangdong, Jiangsu, Shanghai, Tianjin and Zhejiang.
With South Korea, travellers must enter and exit through Seoul Incheon. Likewise, travellers to and from Japan are limited to Tokyo's Narita or Haneda or Osaka's Kansai International airports.