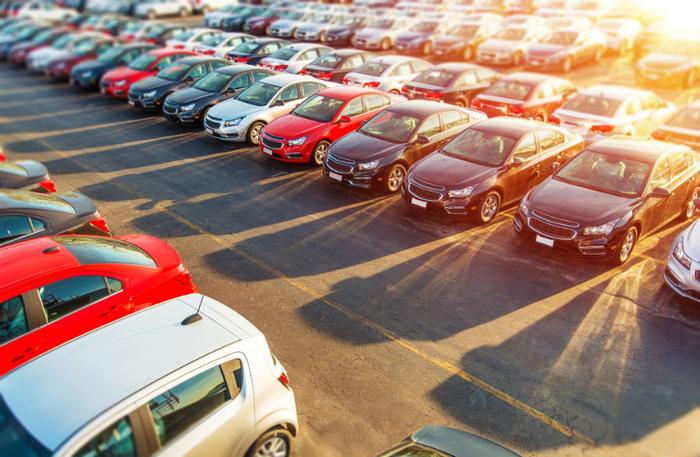 Used car prices are near all-time highs, but a new report suggests there is an often-overlooked source where consumers might get a better deal.
The analysis from automotive search engine iSeeCars.com shows that while auto dealers continue to mark up the price of a previously owned car, buying from rental car agencies that normally retire a vehicle after three years or less can actually save you money.
"As contact-free online dealers have gained popularity as a safe alternative to traditional dealerships, and as struggling car rental companies unload their inventory, consumers might be considering these alternatives to traditional brick and mortar dealerships," said iSeeCars Executive Analyst Karl Brauer. "It's important that used car shoppers compare prices across these types of dealers if they want to get the best deal possible on a used car."
As ConsumerAffairs reported back in June, Hertz, which declared bankruptcy the month before, was significantly reducing its inventory of cars since demand had plunged. At the time, the move filled the market with an inventory of cars, which predictably brought down prices. But that didn't last.
Strong demand for used cars
Because of an increase in demand for used cars, and a shortage of new ones, the average price of used cars hit $21,000 in early September, according to an analysis by Cox Automotive. But the study by iSeeCars.com suggests shoppers can do better if they check out rental car agencies' used car sales. 
The analysis puts the average savings at a little over $300 at traditional dealers and more than $700 than online dealers.
Hertz, after all, isn't the only car rental agency feeling the pain from the coronavirus (COVID-19) pandemic. With air travel down at one point by more than 90 percent, the rental car counters at the nation's airports were mostly deserted.
The rental car agency advantages
Auto dealers often purchase their vehicles at auction and supply and demand determine the price they pay and what they charge buyers. Car rental agencies, on the other hand, have their own inventory and don't have to bid against other sellers. Brauer says they have other advantages as well.
"Because rental car companies buy their cars at a high volume and at a discounted rate, they're able to sell these vehicles for less to consumers, and they price the vehicles to sell in order to move their inventory quickly," he said. "Additionally, rental car companies are also more likely to discount their vehicles given the financial hardships they are facing from the COVID-19 pandemic."
Before visiting a dealer, either brick and mortar or online, it may pay to first check out the cars rental agencies are selling. The links below can get you started.
Hertz Car Sales
Avis used car sales
Thrifty Car Sales
Alamo/National/Enterprise Car Sales
Budget Car Sales