This article was originally published on December 8, 2016
Summer in Australia for a surfer essentially means smaller, onshore conditions, crowded lineups, burgers, beer, mates, family and camping. Have I left anything out? Everywhere is crowded and nowhere is sacred as the days peak in length, the water is at it's warmest and ten thousand new boards are given as Christmas presents.
A good old summer local surf trip is quite often the cheapest and most entertaining way to spend the holiday period, so if you're looking for somewhere on the coast to escape to here's a list to get you started.
CRESCENT HEAD, NSW
Located on the NSW north coast, with a super long, world-class right-hand point break. It's got one thriving camping ground and is buzzing with hot summer energy. It has access to a boat ramp, internet and waterfront spaces. It gets booked up pretty quick, so get in well ahead of time. Bruce Channon reckons it's a pretty top spot, check out his video below.
Patrolled Beach: Only on weekends
Crescent Head Holiday Park
Camping Ground Info: Structured camping ground with the option of power and cabins.
Cost Per Night:
Vans – $5 Kids, $12 Adults
Tents – $42 Prime Site, $37 Powered Site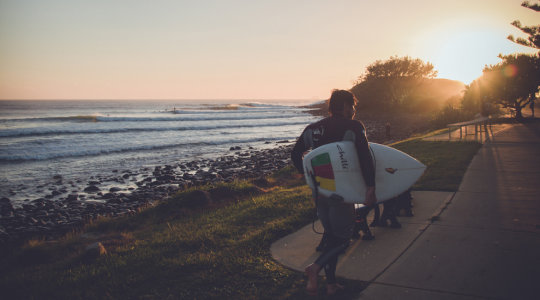 CAVE BEACH, NSW
Cave Beach on the South Coast is serenity at it's best with a number of amazing surf spots close by. This particular campsite is 300m from it's carpark so be prepared to carry everything in and travel light. It's worth every second and you'll leave feeling like a new person. A great place to take the kids and unplug.
Patrolled Beach: No
Cave Beach Campsite
Camping Ground Info: Amenities include fresh water, toilets, cold-water showers, a sheltered gas barbecue area, and wood barbecues. Tents must be smaller than 3m x 4.5m.
Cost Per Night:
$22 Standard
$49 Large
$12 Beach
$11 per Adult
$5 per Child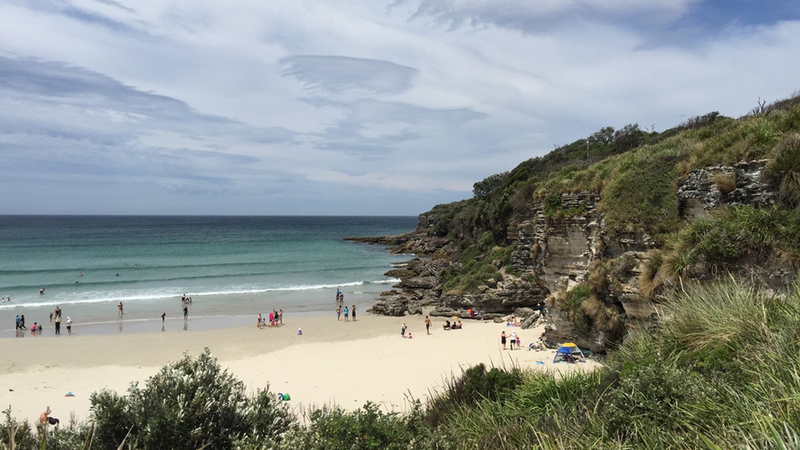 NORTH STRADBROKE ISLAND, QLD
Stradbroke Island is the perfect camping escape. There's so much to do on the island when you're not surfing many of the breaks available, including fishing, 4WD, loads of trails, lakes, cycling, golf, and diving. So really, it's an awesome family getaway. Extra bonus, dogs are allowed on a couple of the beaches too!
View the local surf cams & conditions before you go
Patrolled Beach: Cylinder Beach, Point Lookout/Main Beach & Adder Rock are all patrolled.
Adder Rock Camping Ground
Camping Ground Info: Adder Rock is located right at the beach with a patrolled beach in holiday periods and local store. There are 107 unpowered tent sites, 13 unpowered van sites, 26 powered sites and 7 cabins. They also hire tents.
Cost Per Night:
Unpowered $44
Premium Unpowered $49
Powered $51
Standard cabin $135
Cabin large $185
2br $195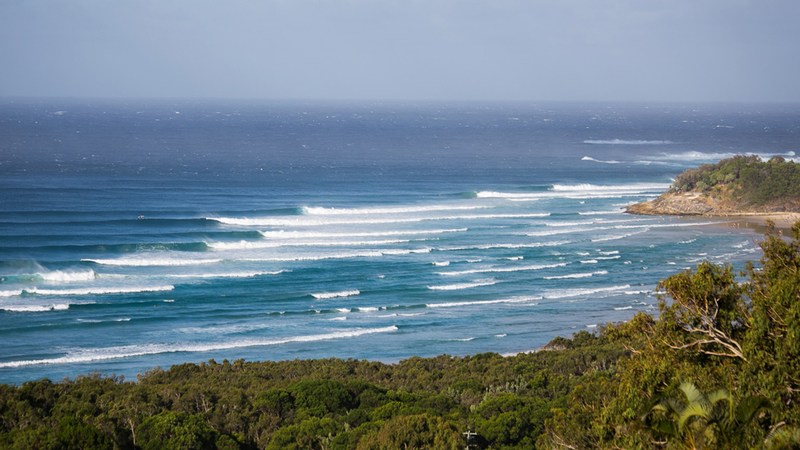 YALLINGUP, WA
What's not to love about the South West? Wine, beer, chocolate, trecking, fishing and the most incredible raw Australian landscapes and seascapes, matched with some great waves. Yallingup Beach Holiday Park is 3 hours drive south of Perth and just north of Gracetown and is a traditional caravan park, think Drift. (And if you haven't seen Drift, put it on the Christmas holiday watch list.)
Patrolled Beach: Yallingup and Smith's Beaches are both patrolled by Surf Life Saving WA 7 days over the Christmas school holiday period (Dec-Feb).
Yallingup Beach Holiday Park
Camping Ground Info: There are grassed vans, campervans, tent sites, and cabins all overlooking the bay. There's a campers kitchen, internet access and tourist facitilies. It's close to shops and some of the best surf breaks in the country.
Cost Per Night:
Vans/Tents $54
Ensuite Cabins start from $255
Non Ensuite $185
Adults $20
Children $10
Under 2 Free
TORQUAY, VIC
The Surf Coast of Victoria is an amazing place to hang out in summer. The community atmosphere is so much fun and the whole region is alive and buzzing with activity. If you fly in from anywhere else in Australia, fly to Avalon airport and hire a car, it's just 45 minutes down to the coast is so easy. Obviously, there are ample surf spots all around the region.
Patrolled Beaches: Torquay, Anglesea, Jan Juc and Lorne are all patrolled.
Torquay Beachfront Caravan Park
Camping Ground Info: Just steps away from Torquay Beach the site offers cabins and powered campsites that accommodate tents, vans, mobile homes and caravans. It's the only beachfront caravan park in the area and is family friendly with a mega playground, jumping pillow, free wifi and games room.
Cost Per Night:
Cabins start from $209
Powered campsites start from $89 (2 adults 2 children)
Extra adult $15
Extra child $5