The ultra-sleek collection of resorts in the portfolio of Luxury Lodges of Australia are the perfect example of sustainability elevated as they are guided by strong conservation principles.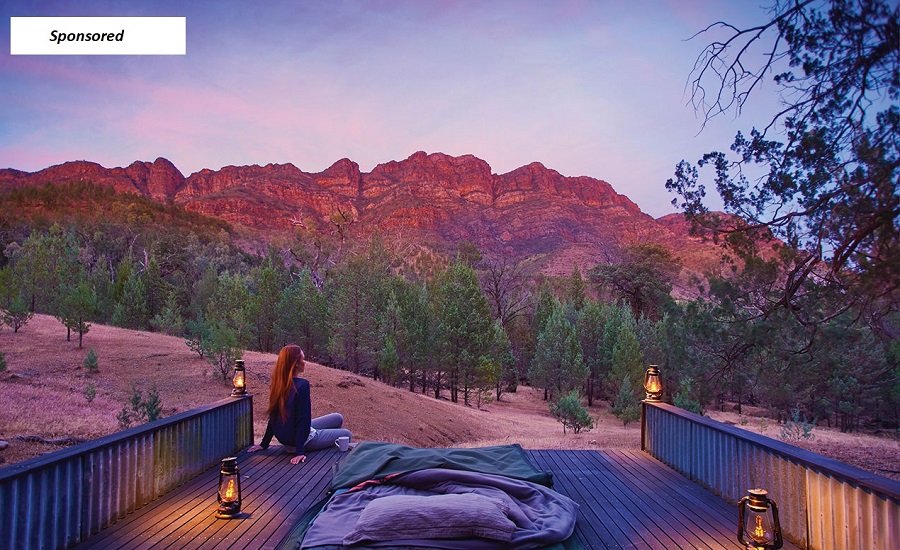 ---
---
With sustainable travel taking the forefront amid the new normal, Australia is the perfect destination for guilt-free indulgences. Right from eco-friendly resorts and businesses to sustainable farming practices and minimal waste generating businesses, they've got it all. In fact, you can take this a step further with voluntourism, whereby one can explore the country whilst restoring natural habitats.
Live in the lap of sustainable luxury
Living a sustainable and eco-conscious lifestyle no longer calls for a minimalistic approach to life. The ultra-sleek collection of resorts in the portfolio of Luxury Lodges of Australia are the perfect example of sustainability elevated as they are guided by strong conservation principles. For example, Emirates One&Only Wolgan Valley, Blue Mountains is the first resort in the world to achieve internationally accredited carbon neutral status. At Sal Salis, which is situated on the shores of the UNESCO World Heritage-listed Ningaloo Reef, the 16 luxury safari tents that make up the camp sit as lightly as possible on the landscape: they are set on raised platforms to protect the flora and fauna beneath them. Boardwalks around the camp prevent soil erosion, and the entire camp can be entirely dismantled, leaving barely a trace.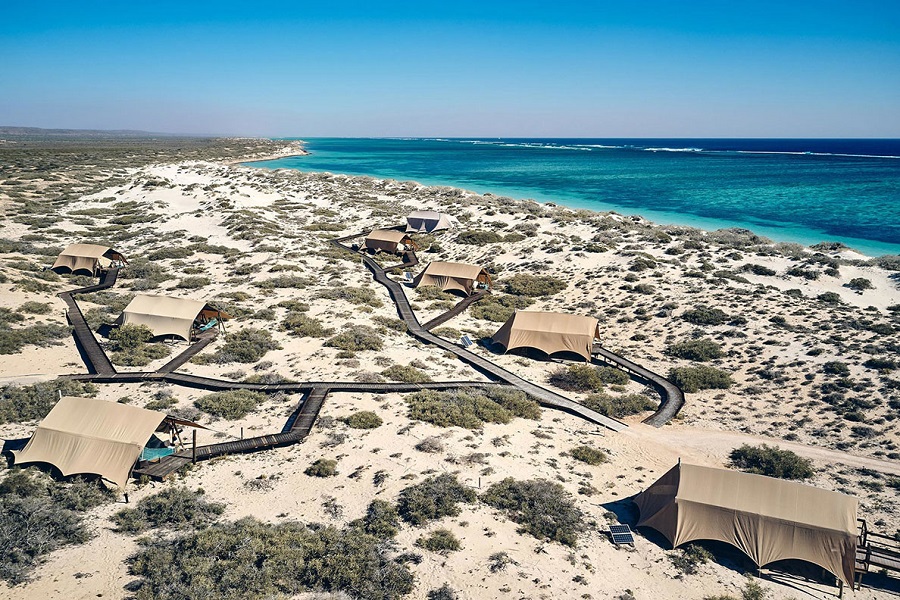 Support local artists and culture
Australia has some of the world's oldest living culture. The history, art and practices of Aboriginal people stretch back more than 50,000 years. Longitude 131, a luxury lodge located in the Northern Territory, offers tourists to visit the oldest running Aboriginal art centre. Aboriginal art experiences allow tourists to explore deep into the culture and history of Aboriginal people at the same time supporting talented artists. A hands-on painting session and creation of ceramic tile offered at the Arts Centre helps to have more insight into an Aboriginal art experience.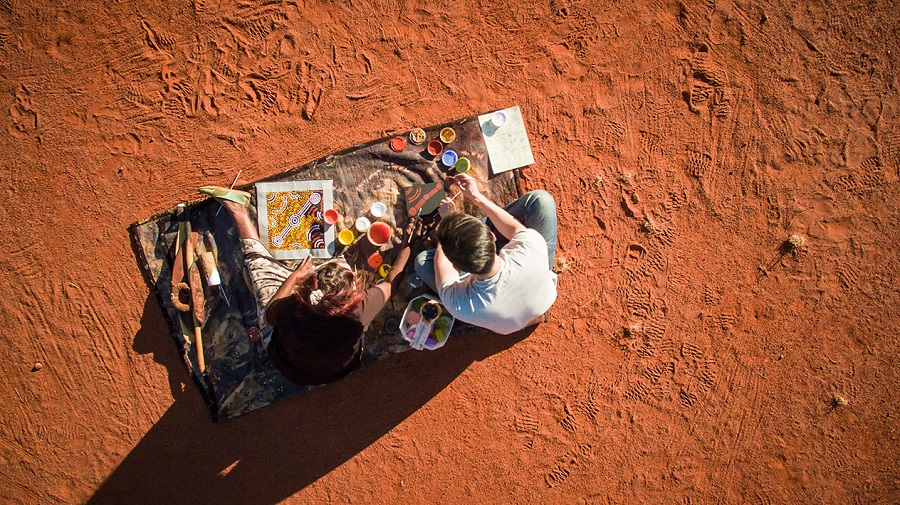 Savour local produce
Sustainable travel benefits the environment and empowers the local community, and also make holidays much more rewarding. Supporting local produce will support the local economy and minimize the energy used in production, transport and storage. During the trip, buying anything from small local run businesses or street vendors is an excellent way of making sure the money goes to the people. Australia's diverse landscapes and clean environment have created some of the world's most decadent locally grown produce and many hotels, cafes and restaurants support the community by buying ingredients from the local market. A luxury lodge, Lake House, located in Daylesford, has become a leader in nurturing an entire community of local producers. Lake House restaurant and cooking school are all driven by sustainable practices. Another example is of an eatery called Nomad situated Sydney's Surry Hills. Nomad is also committed to a sustainable approach, utilizing ethically-raised animals for rich sauces, stocks, and charcuterie.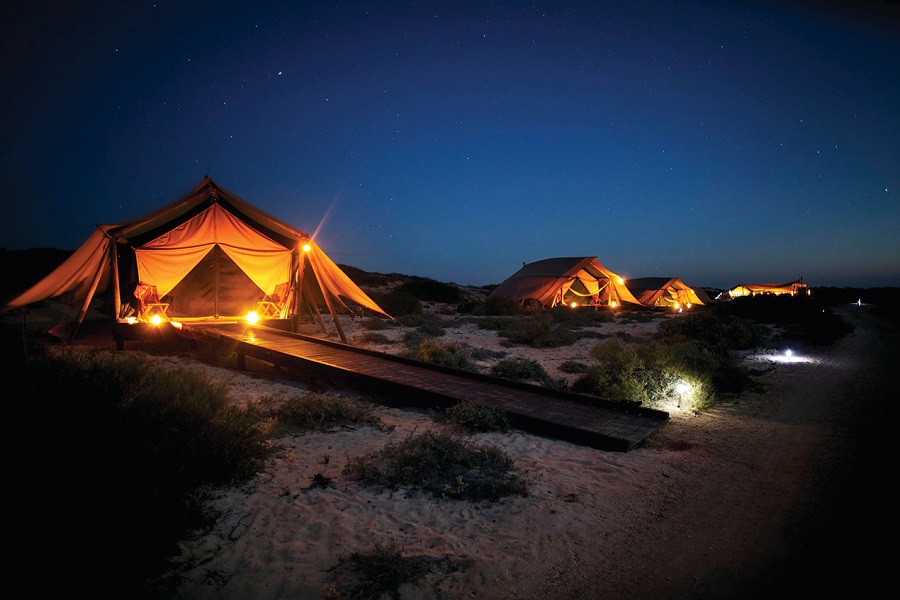 Visit wildlife in the wild
Australia's abundant native wildlife provides one of the most enticing and exciting experiences which allows wildlife to be witnessed in their natural habitat. One such experience is offered by Lizard Island Resort situated on the Great Barrier Reef. It is a luxury base camp for snorkelling, diving and boating. The resort has a Lizard Island Research Station, which is a research facility committed to protecting the health of the reef. During their stay, guests can visit the research station and learn about new technologies and reef conservation. To have more of such unique wildlife experience tourists can opt for Australian Wildlife Journeys. They are a collection of independent operators delivering unique animal encounters in the wild, supported by healthy conservation activities. Naturaliste Charters offers marine experiences to guests by taking the guests into Bremer Bay to spot the killer whale. It is a one-day Whale Expedition, allows guests to see and understand the lives of these spectacular whales in the wild while ensuring the safety of the marine life.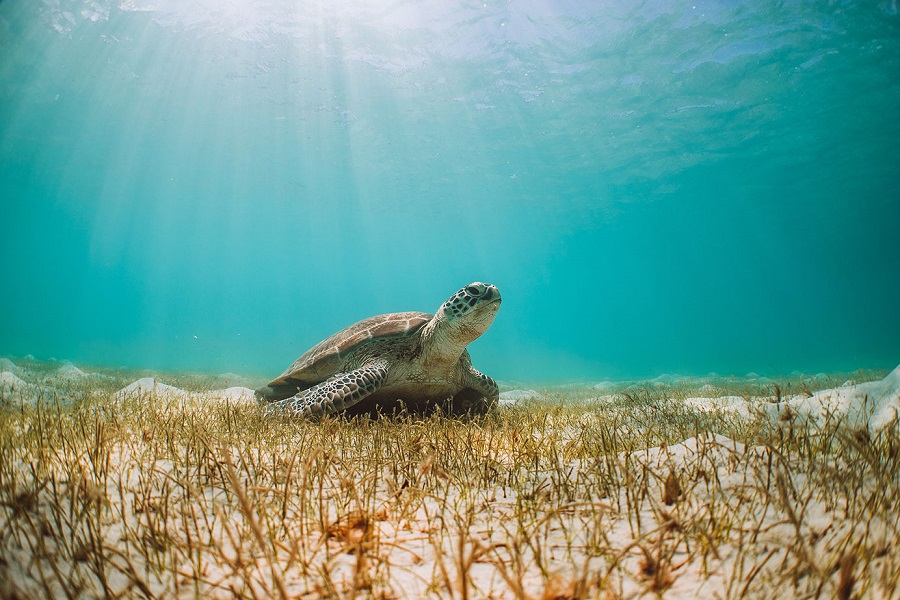 Play a part
Many of Australia's luxury experiences help tourists to learn more about sustainable practices and allow them to become a part in the conservation of the environment and wildlife. Saffire Freycinet, a luxury lodge in Tasmania helps in creating an experience that connects nature, comfort and ecosystem. Arkaba, a nature reserve provides insight into the rugged South Australian landscape by offering activities such as joining a conservationist and searching for signs of vegetation to critically endangered species. At Emirates One & Only Wolgan Valley tourists can become a part of the conservation team by planting trees, surveying wombats, assessing habitats and testing water quality.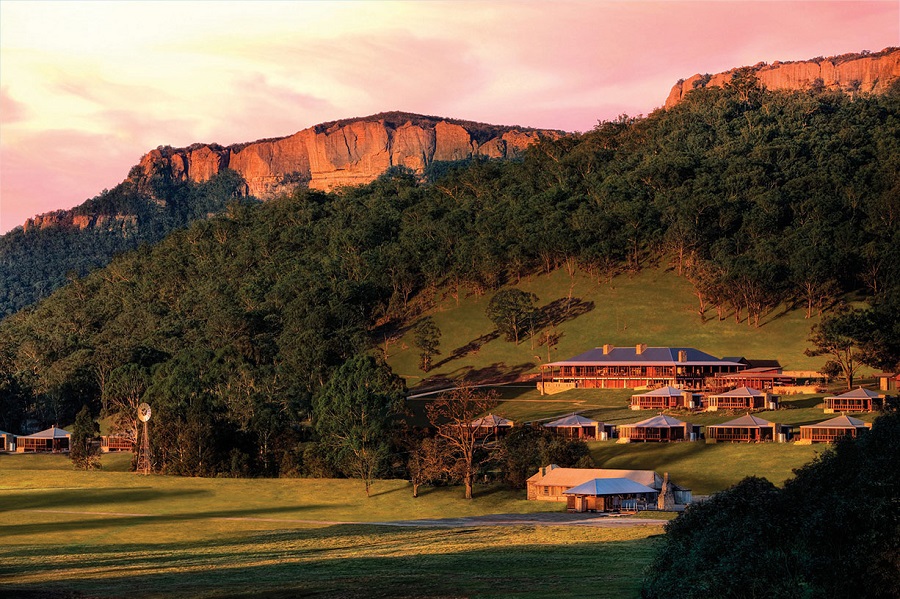 There is no dearth of truly valuable experiences in Australia that can rejuvenate and enrich the new-age traveller and give them a fulfilling and memorable experience of a lifetime.