The Beacon Recreation Center opened its doors to the Arlington community Monday after six years since funding for the project first started.
Located in southeast Arlington, the outside of The Beacon features a large glass entryway, a brick and stone exterior, playground, skate park and splash pad. Inside the center has courts for basketball and volleyball, a weight room and fitness studio, an indoor track and a kids club center.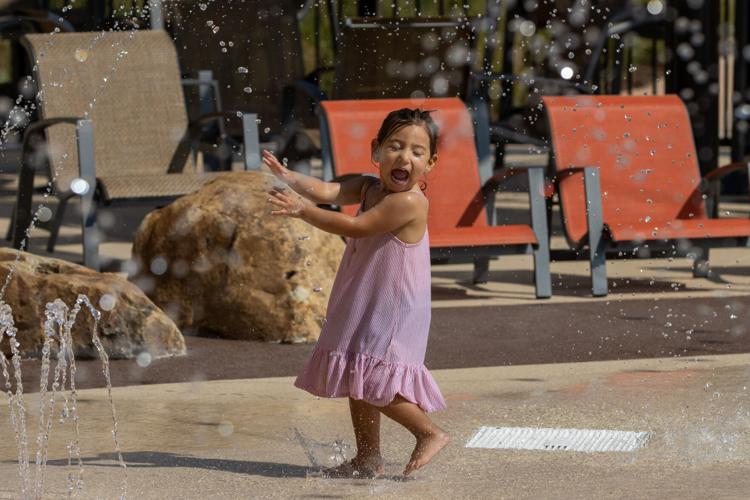 Three categories of memberships are offered for various age groups and includes a family price. Membership details can be found on the city of Arlington's website here.
The need for the recreation center was identified through the master planning process, said Lemuel Randolph, Parks and Recreation director. Public input, given through a citywide survey and public meetings, and a council-appointed committee were involved.
Now, the COVID-19 pandemic has shed a bigger light on the essential role of local parks and recreation services, Randolph said. According to a National Recreation and Park Association survey, 83% of adults find visiting their local parks essential to their physical and mental well-being during the pandemic.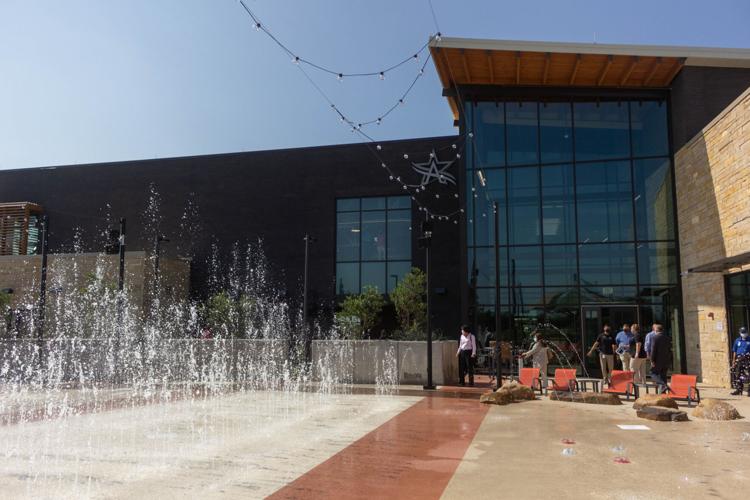 Council member Marvin Sutton said The Beacon will add to his district's skyline and meets the recreational and educational needs of the community. Playing on the center's name, he said it will be like a beacon of light that serves as an inspiration to the district.
"The Beacon will be the keystone for fun, fitness and family engagement," he said.
Mayor Jeff Williams, City Council members and other administrators involved with the project picked up large pairs of scissors and cut a white ribbon, officially christening The Beacon. Community members who came to see the center filtered inside for guided tours of the two story building.
Arlington resident Chris Floyd lives nearby the center and came to the grand opening to see if it would have what he needed for his workout routine. After touring the place, Floyd said he felt it was a state-of-the-art facility with an obvious display of dedication and monetary investment.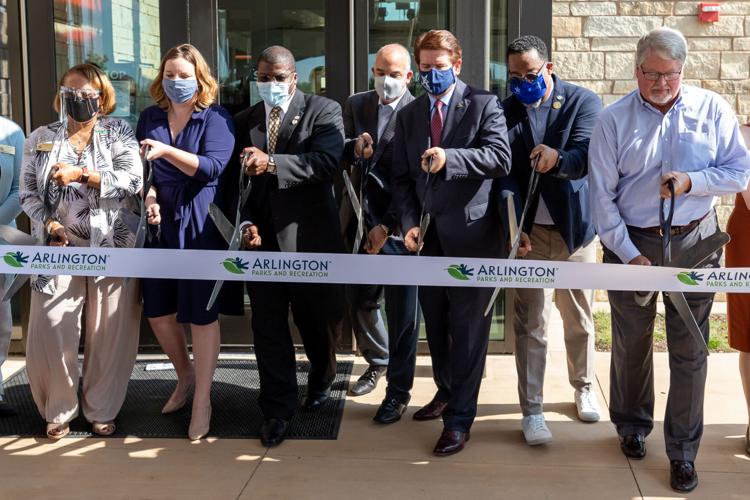 Before, Floyd said he would go to places like Planet Fitness, 24 Hour Fitness or would just work out from home. Now with the opening of the new center, he said it's a good time to make the switch closer to home.
Floyd's favorite feature is the weight room, which he said had most of the weights he could use for his workout routine.
"[The center] gives a sense of compassion and caring about the residents that they can see," he said. "It allows them places to be able to do other functions and still interact with their community and make an impact."
@megancardona_