We take a look at the world's top 25 theme park attractions, many of which have been sorely missed by fans as a result of the COVID-19 closures in 2020.
By Lance Hart, Screamscape
Many theme parks are now open once more, while others remain shuttered until next season. While theme park fans across the globe await a return to normality, we count down the world's top 25 theme park attractions in 2020, from flying theatres and dark rides to thrilling roller coasters.
The world's top 25 theme park attractions 2020
25. Voletarium at Europa-Park, Germany
At number 25 is an amazing flying theatre ride that opened in 2017. Voletarium at Europa-Park features an extensive and well-themed queue before the ride experience.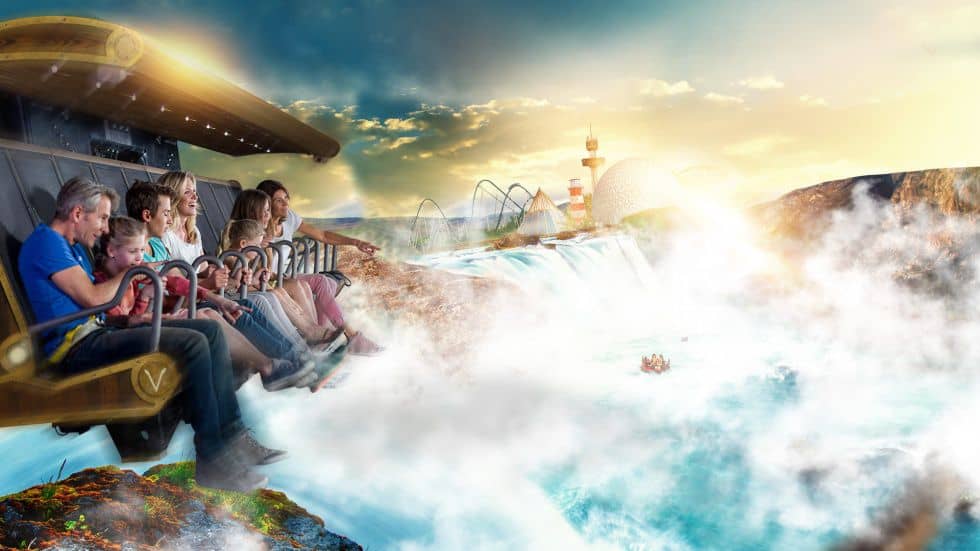 The ride itself features some of the best shot scenery from across Europe.
24. Transformers: The Ride at Universal Studios, Universal Studios Hollywood & Universal Studios Singapore
Universal opted to re-use the dark ride technology that made its Adventures of Spider-Man ride so famous. It built three copies of this new action ride concept back to back from 2011 to 2013.
A fourth version is also currently under construction. This is set to open at Universal Studios Beijing in 2021 and will allow guests to help the Autobots save the planet.
23. Star Tours at Disneyland, Walt Disney World Resort, Tokyo Disneyland & Disneyland Paris
The original Star Wars-themed simulator ride that first opened at Disneyland in 1987 has only got better over the years.
Upgraded projection systems and randomized action sequences were added to the US versions in 2011, Tokyo in 2013 and Paris in 2017. This means that no two rides are ever the same. However, with the opening of the Star Wars: Galaxy's Edge themed lands at the US parks in 2019, no one knows just how much longer Star Tours will continue to fly.
22. Big Thunder Mountain Railroad at The Magic Kingdom, Walt Disney World Resort
Few things can be more thrilling than a themed roller coaster experience. And Disney's "Wildest Ride in the wilderness" still packs a punch after all these years.
This family-friendly ride thrills guests with a romp through a completely themed environment that surrounds them from the start of the queue through to the exit at the end.
21. Men In Black: Alien Attack at Universal Studios Florida
Many "interactive dark rides" end up feeling like nothing more than a moving shooting gallery. However, Men In Black features a fun queue experience that reveals a hidden secret agent training centre within the theme park.
This nails all the classic moments of the IP perfectly as your own training session is interrupted by invading aliens, putting you in the middle of the action, all for a chance to join the Men In Black.
20. Splash Mountain at The Magic Kingdom, Walt Disney World Resort
While not the first themed log flume ride ever built, Splash Mountain remains as one of the best themed log rides in the world even to this day. And it comes in at number 20 on this list of the 25 top theme park attractions
Splash was in the news this year after Disney announced that it would soon change the theme of the rides at Disneyland and Walt Disney World to be tied its The Princess and The Frog animated film.
19. Pirates of the Caribbean at Disneyland Park, California
It would be impossible to make a list of the top theme park attractions and not include Disney's original Pirates dark ride that opened in 1967.
Over the years the ride experience has been modified and enhanced to not only stay relevant with the times but also to include ties to the film series that the attraction inspired. While there are copies at Walt Disney World and even at the Disney parks in Tokyo and Paris, the original Disneyland attraction is typically considered to be the superior version by many.
18. Symbolica at Efteling, the Netherlands
This was in development for a number of years and Efteling finally opened the new trackless dark ride concept in 2017. It is designed as an adventure ride around a castle. Guests are guided by Pardoes, the jester character who has long served as the mascot of Efteling.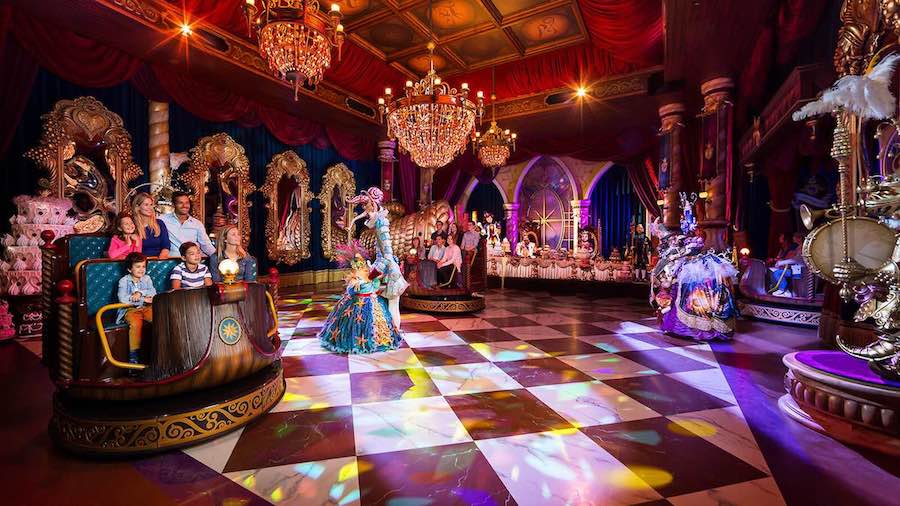 17. Phantom Manor at Disneyland Paris
The Haunted Mansion was popular with Disney's American theme park guests so much that a third copy of it was made for Japan. However, when building Disneyland Paris, the Imagineers opted to create an entirely new take on the ride concept. Here, the mansion is part of Frontierland and features a new Western theme.
The ever-popular ride was reopened at the start of 2020 after a complete overhaul, with some updated experiences.
16. Haunted Mansion at Disneyland, Walt Disney World & Tokyo Disneyland
When you imagine the best theme park haunted house ride, typically Disney's Haunted Mansion is the first thing that comes to mind.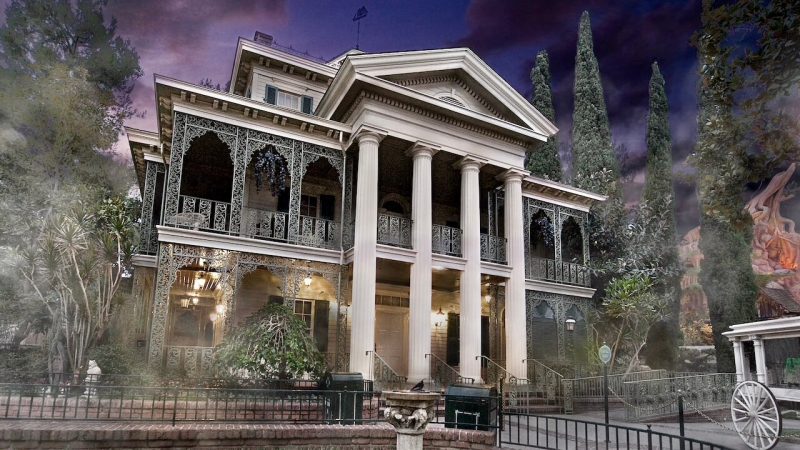 The classic original dark ride first opened at Disneyland in 1969, followed by one in Florida in 1971 and a third in Japan in 1983. The rides have not only been well kept up over the years but also upgraded from time to time as well. This includes the addition of updated scenes and more modern special effects, lighting and audio systems.
15. Mickey and Minnie's Runaway Railway at Disney's Hollywood Studios
At number 15 on the list of the 25 top theme park attractions is Disney's latest dark ride creation. This features new trackless vehicles. It was just able to open in early 2020 before the pandemic shut down the parks.
This unique creation took the place of the iconic Great Movie Ride at the studio-themed park. Before it even opened it had already inspired Disney to begin work on a copy in Disneyland's Toontown, which will open in 2023.
14. Pirates in Batavia at Europa-Park
Europa-Park's classic 1987 pirate flume ride, inspired by Disney's own Pirates ride, burnt down in a terrible fire in May 2018. But Europa-Park vowed to rebuild Pirates in Batavia and make it better than ever. The new version opened in July 2020.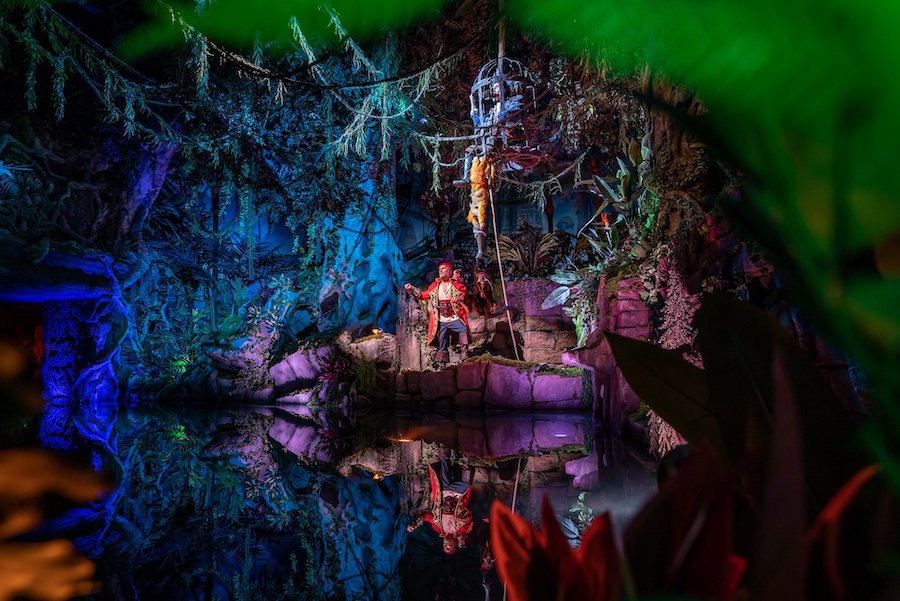 The new version features the same basic concept but has been updated with an all-new adventure inspired theme. It now boasts modern animatronics, effects, sound system and lighting to bring the pirates adventure to life like never before.
13. Enchanted Tales of Beauty & The Beast at Tokyo Disneyland
This amazing new dark ride recently opened at Tokyo Disneyland. Rather than just winding down a long tunnel past countless brief scenes, this ride features trackless vehicles that move in groups into large rooms. These rooms recreate many of the films classic musical scenes.
The vehicles move around the room and each other in a carefully orchestrated dance of sorts while the scenes play out, before moving on to the next scene. The end result almost seems more of a show style experience, seen from moving vehicles in the middle of the action.
12. Journey to the Center of the Earth at Tokyo DisneySea
This is a unique dark ride creation for Tokyo DisneySea that has never been copied anywhere else on earth. Inspired by the tales of Jules Verne guests are taken for an adventure down to see sights hidden in the depths of the earth. Then, they are rushed back to the surface in a high-speed finish.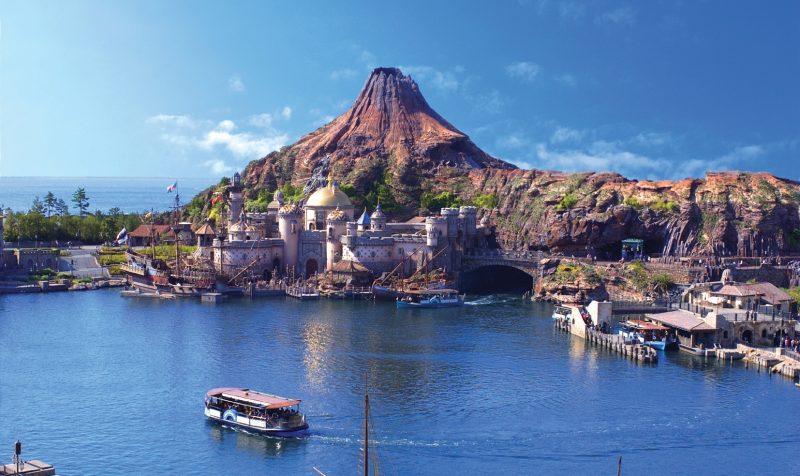 11. Radiator Springs Racers at Disney California Adventure
Disney brings the adventure of Pixar's Cars animated film series to life with real-world size cars. Guests begin with a slow journey through past natural wonders before visiting the residents of Radiator Springs.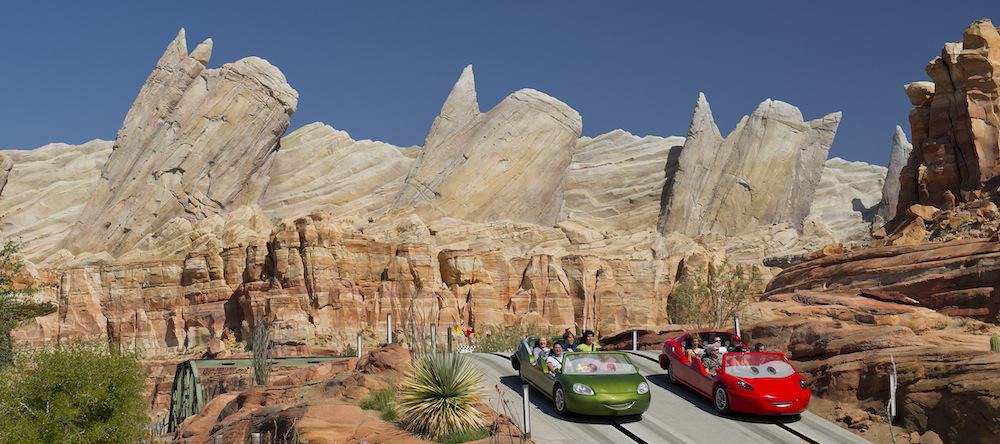 The ride starts off as a single track ride. But it ends with a high-speed finale as two cars end up running against each other side-by-side through the canyons in a race to the finish line.
10. Harry Potter and the Escape from Gringotts at Universal Studios Florida
Built in 2014, this is part roller coaster and part 3D dark ride. Guests get caught up in a magical bank heist adventure story of their own that takes place alongside the events of the film, Harry Potter and the Deathly Hallows Part 2.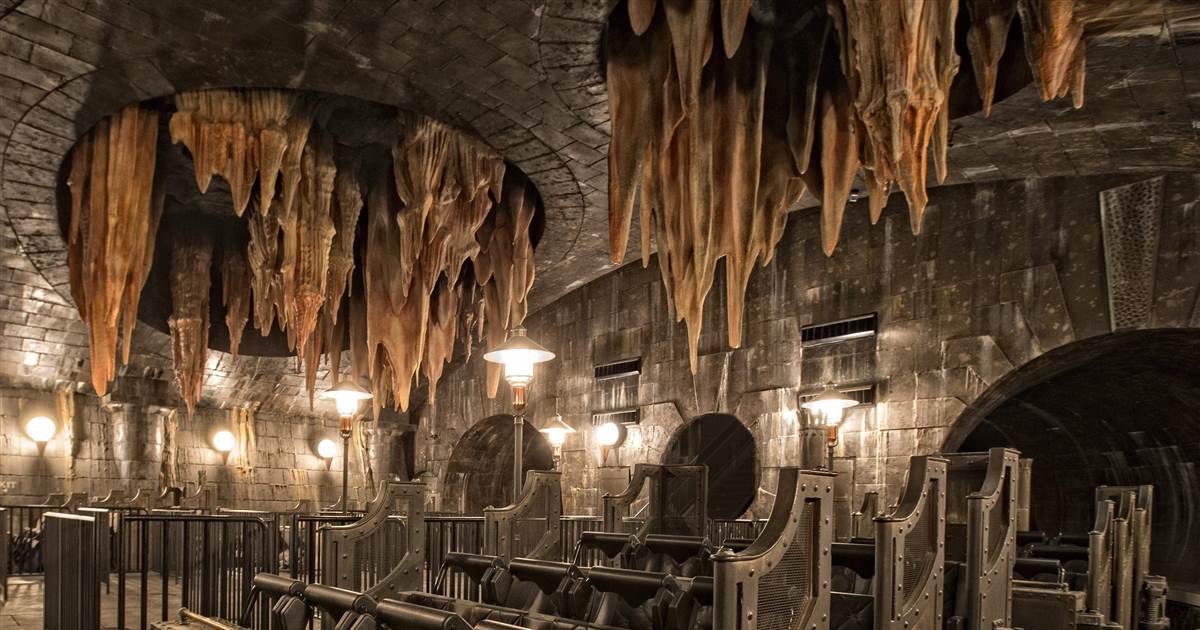 The unique ride vehicles are also capable of rotating around. This ensures that riders are always pointed towards the action of each scene along the way.
9. Mystic Manor at Hong Kong Disneyland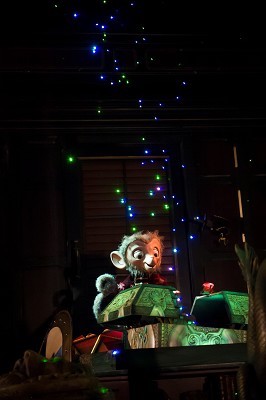 Number 9 on this list of the 25 top theme park attractions is Mystic Manor. After opening Hong Kong Disneyland without any kind of Haunted Mansion inspired ride, the park eventually decided to build an original concept ride with a supernatural theme.
This custom dark ride creation opened in 2013 and features trackless vehicles as well as an amazing score by popular film composer Danny Elfman. It is themed around the concept of magical and cursed artefacts rather than ghosts and restless spirits.
8. Hagrid's Magical Creatures Motorbike Adventure at Universal's Islands of Adventure
Opening in 2019, Universal's latest adventure ride themed to the Wizarding World of Harry Potter had big shoes to fill. This is because it was replacing Dueling Dragons (later called Dragon Challenge), one of the most well-known duelling roller coaster rides in the world.
Keeping and updating the castle themed queue experience from the old ride, Universal added this as a magical high-speed motorcycle ride through the woods. Guests travel past fantastic beasts, blast through seven separate launch moments and move backwards as well as forwards. There is even a hidden freefall drop track.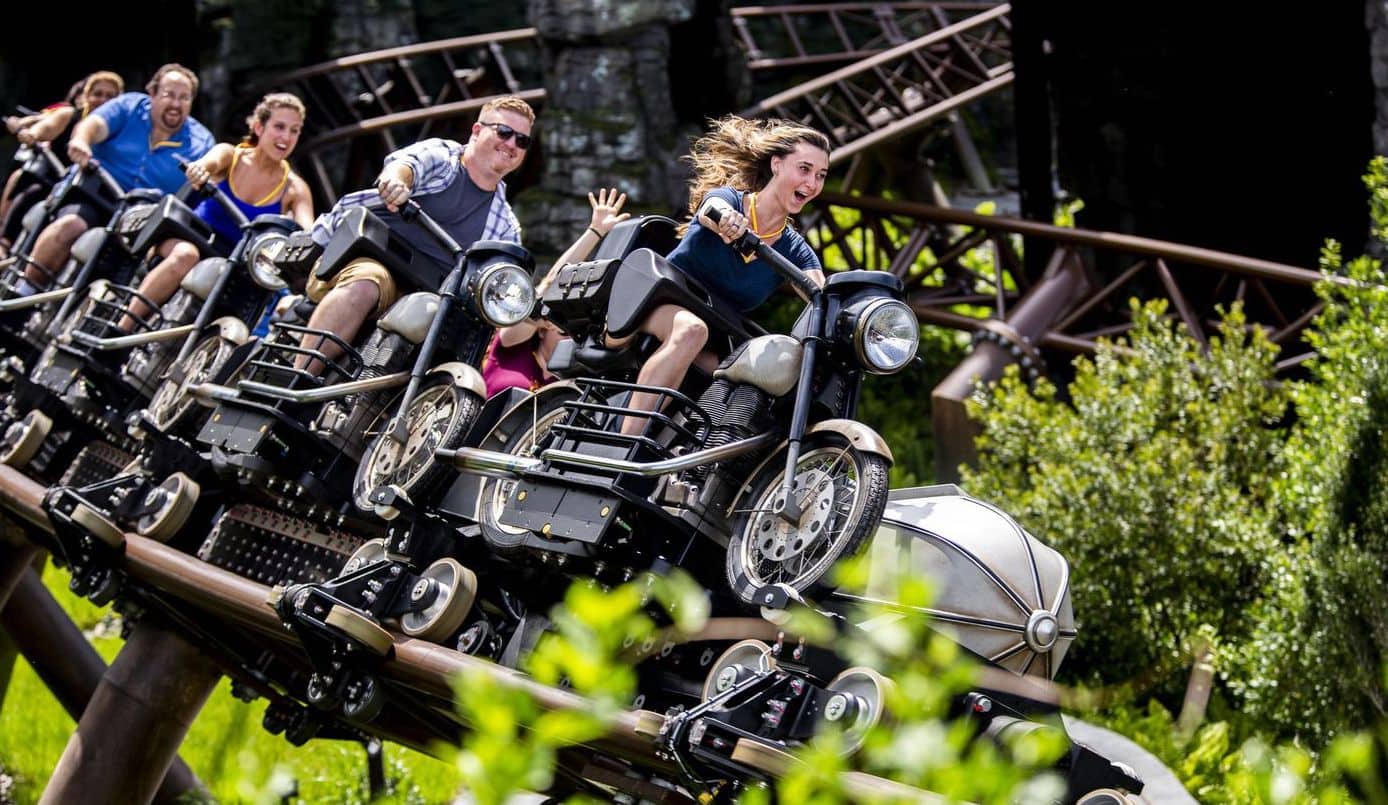 7. Guardians of the Galaxy Mission: Breakout! at Disney California Adventure
What started out as a scaled-back copy of Disney's Twilight Zone ride for the California resort has only evolved into something much more with the arrival of Marvel's Guardians of the Galaxy.
Disney purists who often felt disappointed that they didn't get a true copy of the original Twilight Zone ride soon fell in love with the comical Guardians concept. This uses a collection of shuffling musical scores and a few changing video scenes featuring the actual actors from the film along with changing character audio tracks to keep each ride feeling a little different from the last.
If you visit during the Halloween season, keep an eye out for a special "Monsters After Dark" version of the attraction.
7. Harry Potter and the Forbidden Journey at Universal's Islands of Adventure, Universal Studios Japan, Universal Studios Hollywood
The original Harry Potter themed adventure ride opened in 2010 at Universal Orlando. Copies followed at the parks in Japan in 2014 and Hollywood in 2016.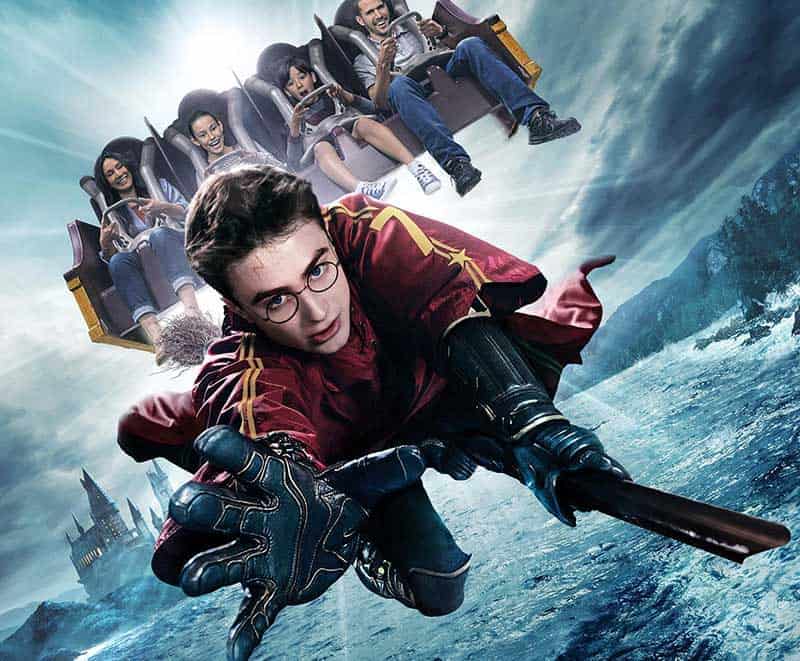 The experience starts off with what may be the most highly-themed queue experience ever built. And it leads up to a wild dark ride like no other. The ride uses robotic-arm based vehicles, countless screen projections and real-world scenery to transport riders into the Wizarding World. A fourth version of the ride is also currently under construction to open at Universal Studios Beijing in 2021.
5. Star Wars: Rise of the Resistance at Disneyland & Disney's Hollywood Studios
At number 5 on the list of 25 top theme park attractions, this is more than just a dark ride. The multi-part adventure experience first takes riders into space. Then, they are captured by the empire and thrown into a jail cell. From there it turns into a wild prison break adventure experience to escape from the threat of the First Order.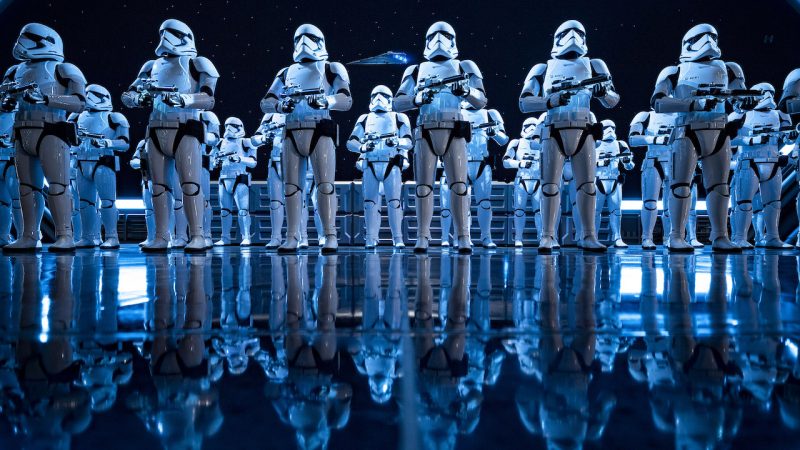 4. Pirates of the Caribbean: Battle for the Sunken Treasure at Shanghai Disneyland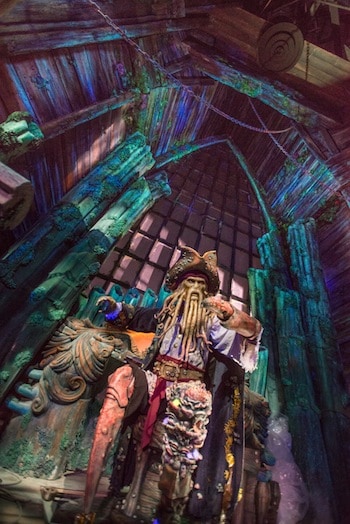 Disney decided to build an entirely new concept attraction at their newest theme park in an attempt to bring the action movie series to life. This features a next-gen water-ride concept never seen anywhere else.
The ride includes real-world scenery, projection-based scenes and special effects. There are also countless animatronics and even boat themed vehicles that can rotate.
3. Twilight Zone: Tower of Terror at Disney's Hollywood Studios
Part dark-ride, part freefall ride, and all terror as you journey into The Twilight Zone. This is based on the well-known creepy anthology series created by Rod Serling.
The original creation features a unique vehicle transportation system. It starts off feeling like a simple elevator ride, transforms into a forward motion dark ride, and then ends with a crazy vertical ride system after. This shoots riders up and down faster than gravity would normally allow.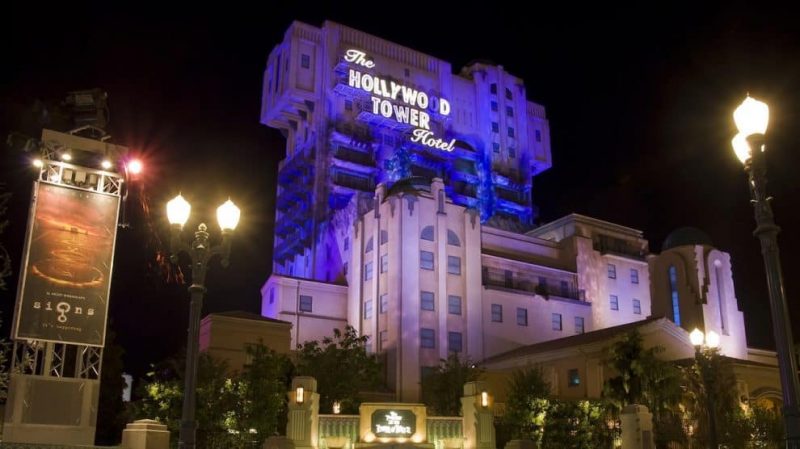 2004 saw the addition of several different ride motion programs for the drop shaft section of the ride. These allow the ride computer to randomly pick a different motion profile for each ride. Therefore, the drop sequence is an entirely unpredictable experience.
2. Indiana Jones Adventure: Temple of the Forbidden Eye at Disneyland
This is an incredible action ride that puts riders in the middle of an all-new Indiana Jones adventure. Guests climb aboard an off-road vehicle for a wild ride through an ancient temple. During the experience, they also unleash the wrath of an accident curse from the god Mara.
The ride opened back in 1995. Then a quasi-clone of the ride opened at Tokyo DisneySea in 2001, Indiana Jones Adventure: Temple of the Crystal Skull.
1. The Amazing Adventures of Spider-Man at Universal's Islands of Adventure
At number one on this list of the 25 top theme park attractions is The Amazing Adventures of Spider-Man. Many said this was the best dark ride on the planet when it opened in 1999. And it only got better after a complete upgrade in 2012. The upgrade added 4K projectors, with newly updated animation to match.
The attraction is the perfect mixture of screens and real scenery. It is the only ride I've ever seen that really seems to put the riders into the middle of a comic book action-adventure.