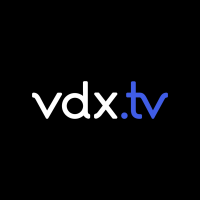 The shortlist for the 2020 Effective Mobile Marketing Awards was announced on 25th September 2020, with VDX.tv, Greenpeace and Opticomm Media included as finalists in two categories. The collaborative digital ad campaign, powered by video-driven experiences, was nominated for both "Most Effective Messaging Campaign" and "Most Effective Integrated Campaign".
Launched in 2010, the Effective Mobile Marketing Awards recognise excellence in mobile marketing across the world. The shortlist also features campaigns from brands including Sky, SEAT, Nando's, Nivea, McDonald's, 7-Eleven, Modelo and many more.
"I was really pleased to hear we have been shortlisted for this award for our digital ad campaign with Greenpeace and Opticomm Media. It is great recognition of the hard work I know our team have put in alongside our partners, getting the message out and encouraging the public to sign Greenpeace's petition for the protection of oceans and wildlife," said Matt Keating, Sales Director – UK, VDX.tv. "We're passionate about the work that we do, and this is a particularly nice example of how our video- driven experiences can help advertisers forge those audience connections and prompt the desired action. We'd like to take this opportunity to thank everyone involved in making this campaign a success!"
"We're really excited our work with VDX.tv has been shortlisted for this award.  The client created a magnificent piece of content for an important subject matter and we were keen to bring this to life, engaging as many consumers as possible using the bespoke VDX.tv creative units." said Ross Wallace, Group Head at Opticomm Media.
The full shortlist for the 2020 Effective Mobile Marketing Awards can be found here. Winners will be announced at a Virtual Awards Ceremony on 13 November.