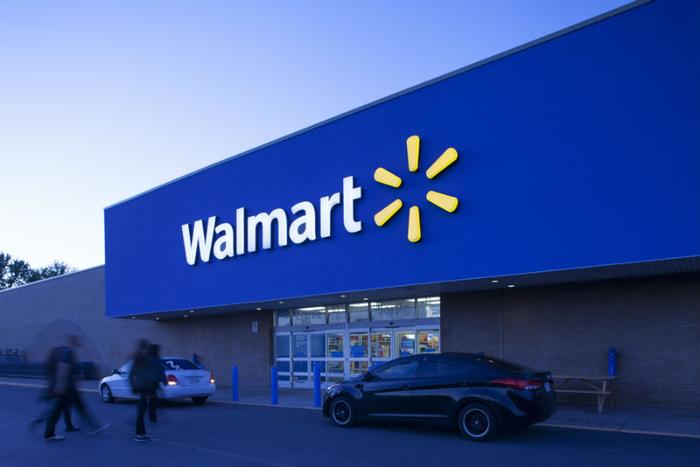 Halloween is more than a month away, but Walmart is already rolling out its plans for Black Friday and the holiday shopping season. But then, this holiday season is likely to be like none other.
The coronavirus (COVID-19) pandemic has changed the way consumers shop and what they buy, so Walmart says those factors have been taken into consideration. Instead of expanding store hours to accommodate shoppers, the retailer is maintaining its reduced schedule as a safety feature.
At the same time, it's staffing up its e-commerce division to meet the expected surge in online holiday shopping this year. Fulfillment centers around the country will hire more than 20,000 seasonal workers, in jobs ranging from filling orders to operating power equipment. Walmart says some of these jobs will likely become permanent positions.
"As more people turn to online shopping, we want to ensure we're staffed and ready to help deliver that special gift to their loved ones while continuing to fulfill our customer's everyday needs," said Greg Smith, executive vice president for supply chain for Walmart U.S. "We're also proud to be able to continue to provide employment opportunities across the country when it's needed most."
Changing habits
Walmart says customers' buying habits have changed over the last six months and it expects that to be reflected in the choice of holiday gifts. It's stocking up on things it expects to be in high demand, such as athleisure, loungewear, and sleepwear for the family, outdoor grills, bicycles and exercise equipment, and outdoor sporting equipment. 
Noting that millions of families have adopted pets since the pandemic began, the company said it has increased its assortment and supply of pet products in its stores and online. For example, it has acquired more than 3 million pet beds.
Since baking and cooking have become pandemic trends, Walmart said it's expanding its Holiday Bake Center to more of its stores and is increasing its inventory of popular kitchen appliances, like the KitchenAid Plus Stand Mixer.
Walmart said it's also stocking up on traditional gifts, such as TVs, laptops, and video games, as well as 1,300 new toys, games, and puzzles.
Shopping differently
"Over the past six months, our customers have been shopping differently, and we expect that will continue into the most important shopping season of the year – the holidays," said Scott McCall, executive vice president and chief merchandising officer for Walmart U.S.
As for Black Friday, McCall says that's going to be different too. It's going to start earlier and offer a wider selection of merchandise.
Walmart also expects a significant portion of its Black Friday shopping will take place online, in the safety and comfort of the customer's home. Stores will continue to be closed in the overnight hours to allow for cleaning and restocking. 
In-store shoppers will use separate entrances and exits to minimize contact. Social distancing floor decals will remind shoppers to stay apart and the public address system will air constant safety reminders.