Four-wheel drive and all-wheel drive cars are safe car rental choices for your ski trip, but two smaller two wheel drive cars will also suit most trips.
Does my rental car need winter tires or snow chains? Do I need a four-wheel drive car for rough terrain and cold climate?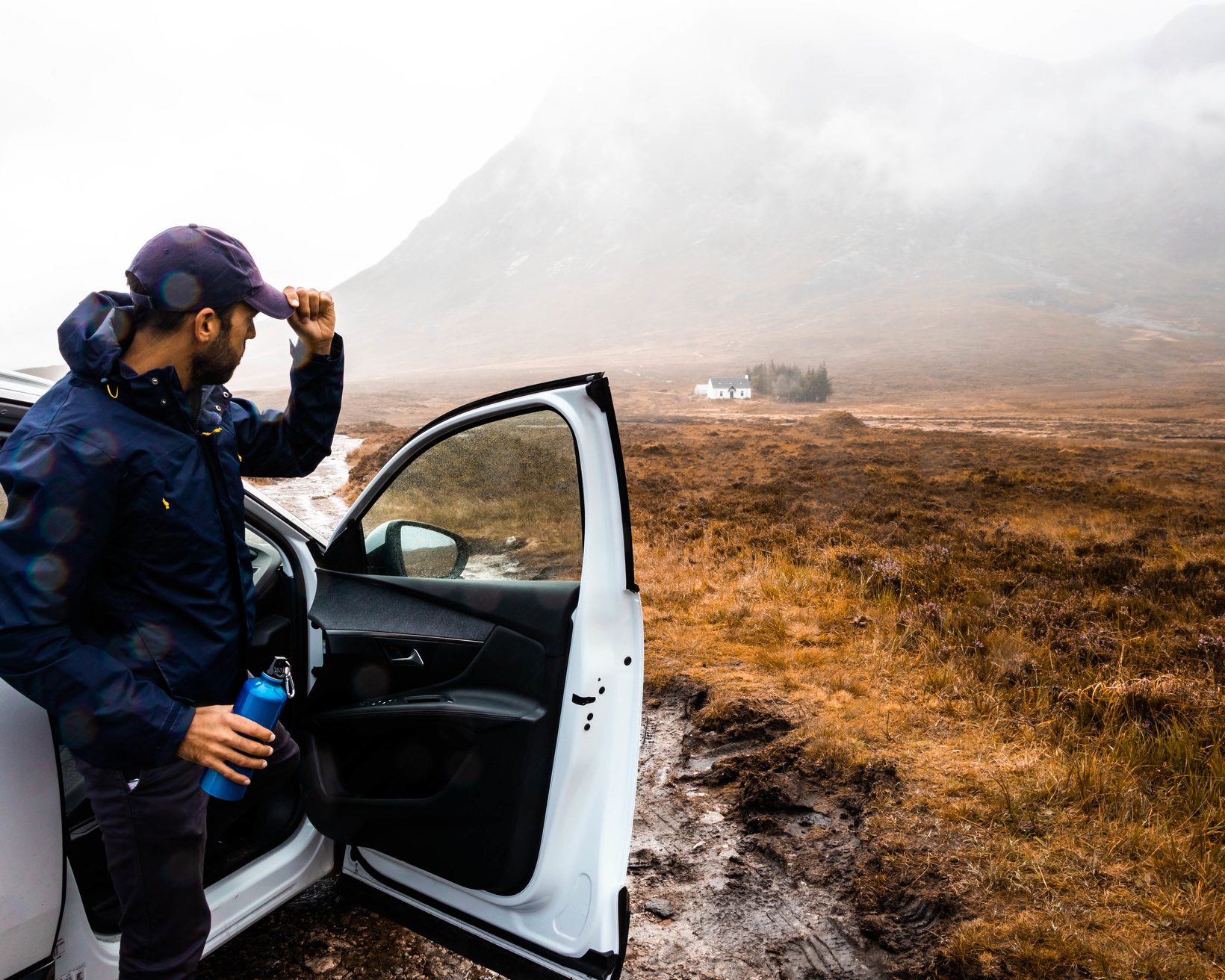 When you're renting a car for unusual terrain or you know you'll be facing extreme conditions, it pays to know more about certain car types and accessories. For example, you may be gearing up for a ski trip, so you may need four-wheel drive, or a ski rack, or even winter tires and snow chains. Renting a car for a ski trip or any winter road trip that requires special planning doesn't have to be complicated as long as you know the basics.
Renting a four-wheel drive or all-wheel drive car
The first car you might think of for a trip like this is a rugged SUV, pickup truck, or station wagon with four-wheel drive (4WD) or all-wheel drive (AWD). After all, you want to be as prepared as possible for the elements, and your worst-case scenario is being stuck on the side of the road in the cold. These vehicles can handle deep snow and off-pavement scenarios so you can drive comfortably in all conditions. If you're committed to renting a 4WD car, book well in advance and prepare to pay more than what you would for a comparable front-wheel drive car. Start by searching for standard or full-size SUVs and trucks because many car rental companies and search engines won't have a 4WD or AWD filter. It's also best to look for a car from an airport location that serves a ski resort in the winter because the demand is highest there, and the fleet is likely to have multiple Jeeps or Audis, which are known for their 4WD and AWD cars.
Once you've booked your 4WD car, you must keep in mind that rental car companies strictly forbid off-road driving and towing to limit the potential for damages. You'll find this communicated clearly in your rental contract. If you violate this condition and damage the car or get caught, you risk getting banned from renting in the future. Your rental insurance, your personal auto insurance, and whatever damage waiver you purchased will not cover damages from off-roading or towing.
Renting a front-wheel drive car
Although your first instinct may be to rent a rugged four-wheel drive car, you'll be fine with a front-wheel drive car (FWD) with all-season tires for most trips. Untreated ice and snow on the road will make conditions dangerous, but most well-traveled ski holiday destinations have well-maintained roads that make it safe for as many cars as possible. Car rental companies generally don't offer 4WD or AWD cars outside of special markets like areas near ski resorts anyway and prefer to rent out smaller cars with all-season tires because they have higher inventory of these cars. Renting one of these cars works is straightforward, and you won't have any trouble booking last minute.
Adding winter options like winter tires and snow chains to your rental car
Most car rental companies offer ski racks at locations near major ski resorts around the country for prices typically between $10 and $15 per day. Adding winter tires, or Mud & Snow (M&S) tires, is more difficult. Most rental car companies do not offer these tires, and they definitely don't offer snow chains. You can't attach your own chains to a rental car either, as they can cause damage to tires, rims, wheel covers, and fenders if they break or aren't attached properly.
There are areas in the US like Yosemite in California where snow chains or cables are required during certain times of the year. Rental cars are not exempt from this requirement, even if they have all-season tires, and rental car companies don't offer chains. Trips with these constraints require extra planning so keep that in mind.
Rules for winter options in other countries
All of the rules mentioned above apply for renting in the US, but the rules are significantly different in other parts of the world. Many countries actually require winter tires on rental cars by law, with pre-defined winter months where the law applies, and rules on whether the cars come pre-equipped with winter tires. In some countries, you have to request the tires and pay for them yourself, in other countries, it depends on the car rental company, and in other countries, it depends on the region of the country you're in. In Canada, for example, winter tires are required on rental cars during the winter months, which can stretch from October to April, depending on the region, and they come standard with your car, depending on the region.
Because the rules vary across so many countries, check the rules in advance, and review the terms and conditions when booking so you know exactly what's standard, and what's extra. It's important to stay safe on your ski trip, regardless of the car you rent, so always practice safe and slow driving, especially if it's a type of car you're not familiar with.