You may have been to Croke Park to watch a match, but now you can learn so much more about the world class stadium and the history of the GAA with this great giveaway.
Our friends at Croke Park have given RTÉjr Five Family Passes (2 adults and 2 kids) for the Croke Park Stadium Tour and GAA Museum. See the past and the present in one day.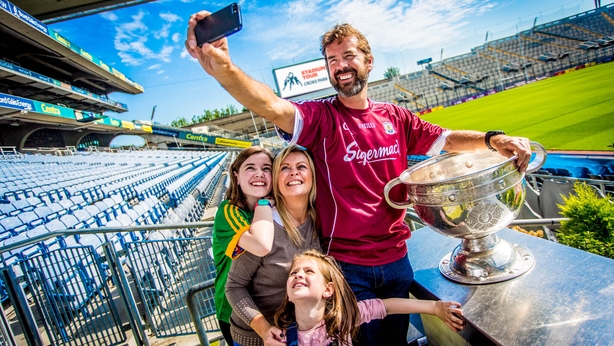 The GAA (Gaelic Athletic Association) is Ireland's largest sporting organisation. It represents our unique national games of hurling and Gaelic football and is celebrated as one of the world's greatest amateur sporting associations. 
The GAA is at the heart of every community in Ireland and it's fair to say that there are no other sports in the world more intertwined with a country's identity, history and culture. The GAA is in our DNA. It's what we love. It's what we do.If you really want to get under the skin of the Irish, a visit to Croke Park is a must. More than just a stadium, it's the home of Gaelic games and it holds a special place in the hearts and minds of Irish people.
Here, you'll find passion and history pumping around every corner. Everything and everyone is brimming with pride, including our renowned Tour Guides who'll have you hanging on every word. 
Please make sure to read the Covid-19 updates in place for all tours:
https://crokepark.ie/tours/covid-19
Answer the simple question and fill out the form below to be in with a chance to win!